Updates from the Patagonia tour
Some of our members are exploring the spectacular plants and landscapes of South America's Patagonia, on one of our guided Alpine Garden Society tours.
The group departed for Buenos Aires on 27 November. So far, they have visited the must-see town of Esquel, situated in the foothills of the Andes, botanised at La Hoya Ski Resort and explored the Los Alerces National Park - a World Heritage Site with lakes, rivers, rainforests and, of course, a host of amazing plants.
The team will be sending us regular updates on their discoveries. Here's what they've seen so far...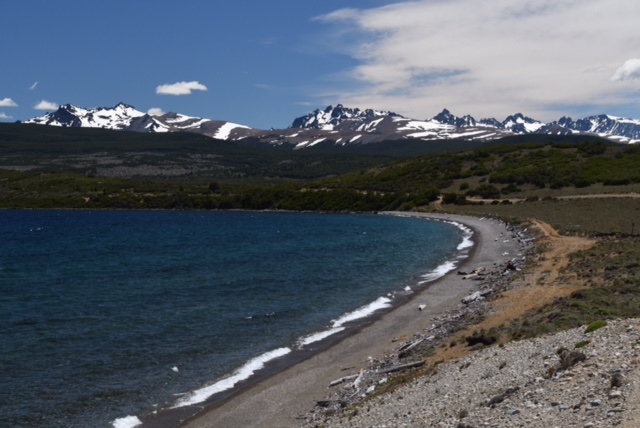 Lago Vintter, Chubut Province, Argentina
Also known as Lago Palena in Chile. This glacial lake measures 135km², with 83.8km² belonging to the Chubut province.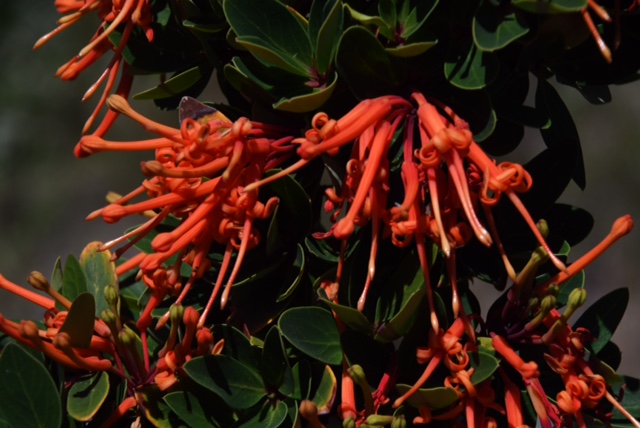 Embothrium coccineum
With its striking red flowers, it's not hard to see why this small evergreen tree is also known as the Chilean firetree.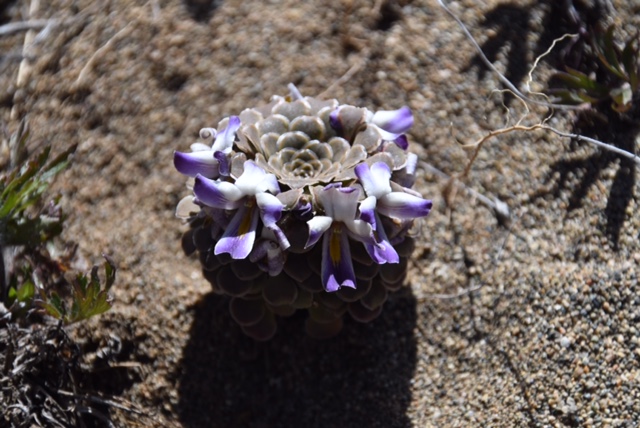 Viola columnaris
This perennial can be found in the highlands of the Andes.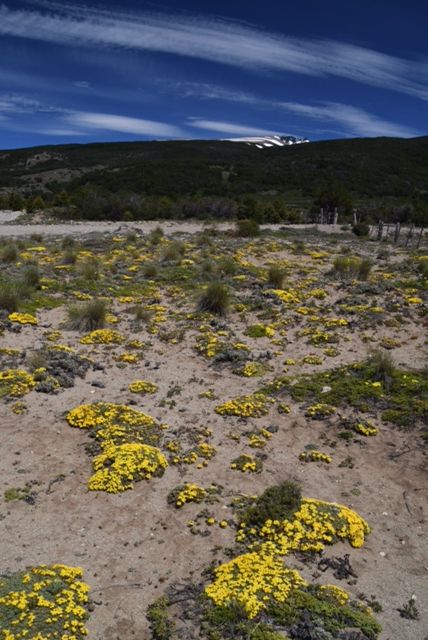 Oreopolis glacialis
This plant's beautiful yellow flowers certainly stand out against the rocky terrain in which it grows.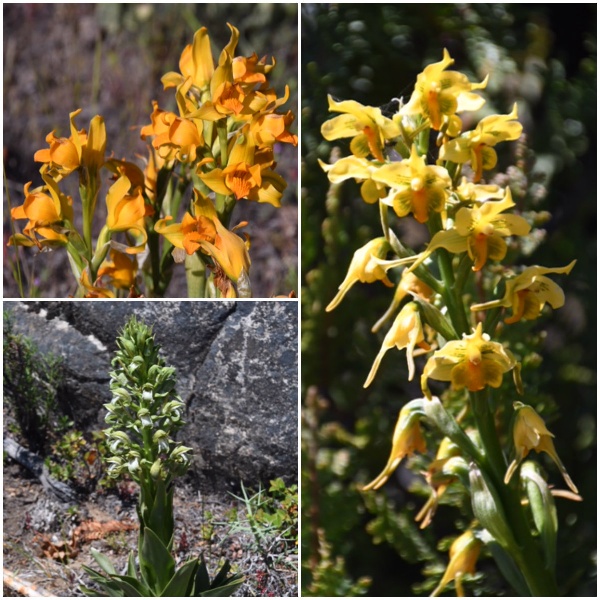 Clockwise from top left: Chloraea alpina, Gavilea odoratissima, Chloraea cylindrostachya.
Chloraea alpina
These beautiful deep yellow blooms can be found in Chile, Argentina and southeastern Patagonia. They typically flower between November and January, so this is the ideal time of year to visit.
Gavilea odoratissima
This perennial grows at low altitude and prefers humid conditions.
Chloraea cylindrostachya
This tall orchid's pretty white flowers bloom in the late South American spring.

Patagonian Express
The Old Patagonian Express is a narrow gauge railway for steam locomotives. It's also known as 'La Trochita' in Spanish, which literally means 'little gauge.'
Guanacos
It's not just plants the team have come across! There are plenty of fascinating wild animals to see too. Part of the camel family, guanacos are native to the Andes. Charles Darwin described them as 'an elegant animal, with long slender neck and fine legs.' (Ref. BBC Nature.)
Ranunculus semiverticillatus (left) Viola sacculus (right).
Ranunculus semiverticillatus
This tufted perennial is difficult to cultivate so it's wonderful to be able to see it in the wild. Each flower is around 4cm in diameter.
Viola sacculus
Characterised by its 2-3cm white-yellow rosettes and spiralled leaves.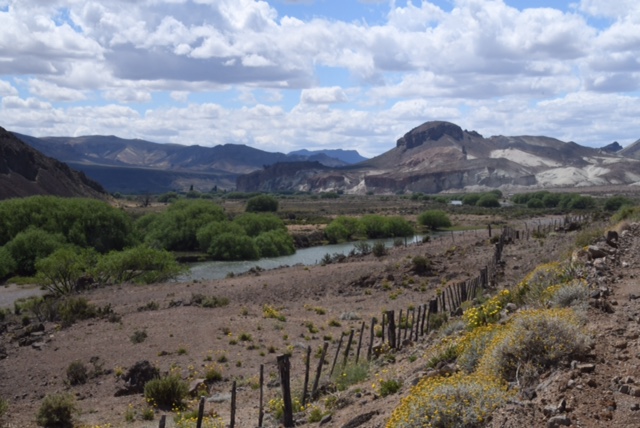 On Saturday 2 Dcember, the group took in the scenery along the River Chubut.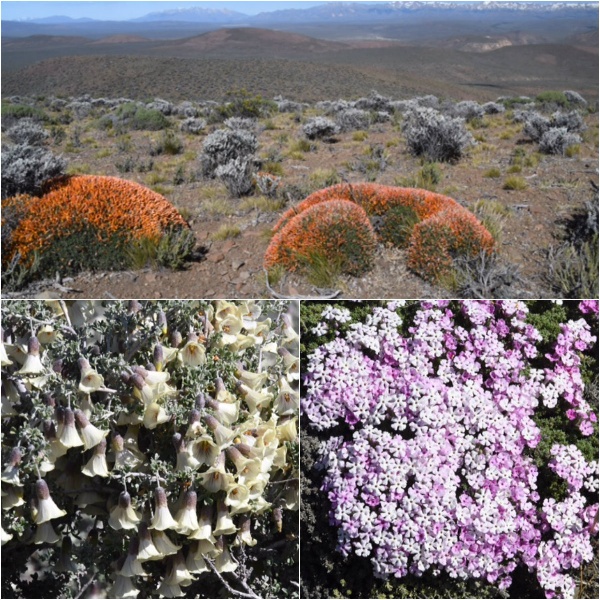 Clockwise from top left: Anarthrophyllum strigulipetalum, Junellia tridactylites, Cornyabutilon bicolor.
On Sunday, a walk up Cerro Piltriquitron brought more impressive plants.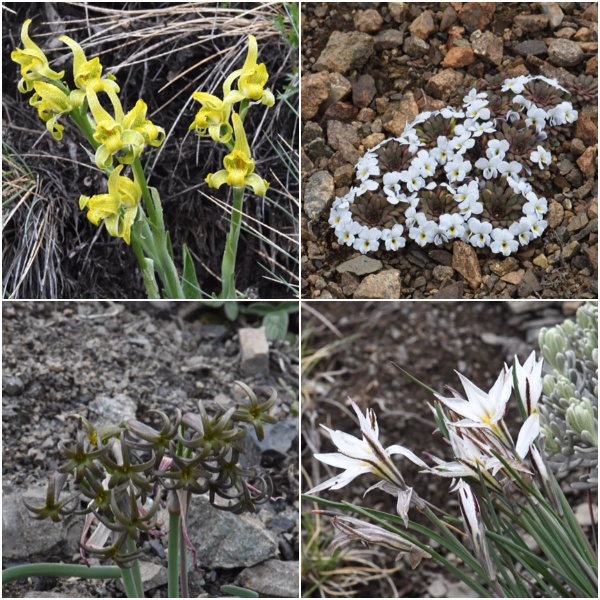 Clockwise from top left: Chloraea hybrid, Viola sacculus, Tristagma nahuelhuapinum, Tristagma nivale.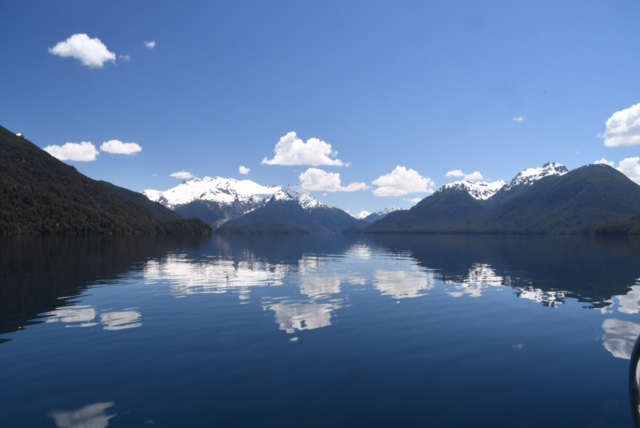 Lago Menendez.
On Monday, the group took a boat trip into the Andes at Los Alerces National Park. This was followed by a walk through the pristine rainforest.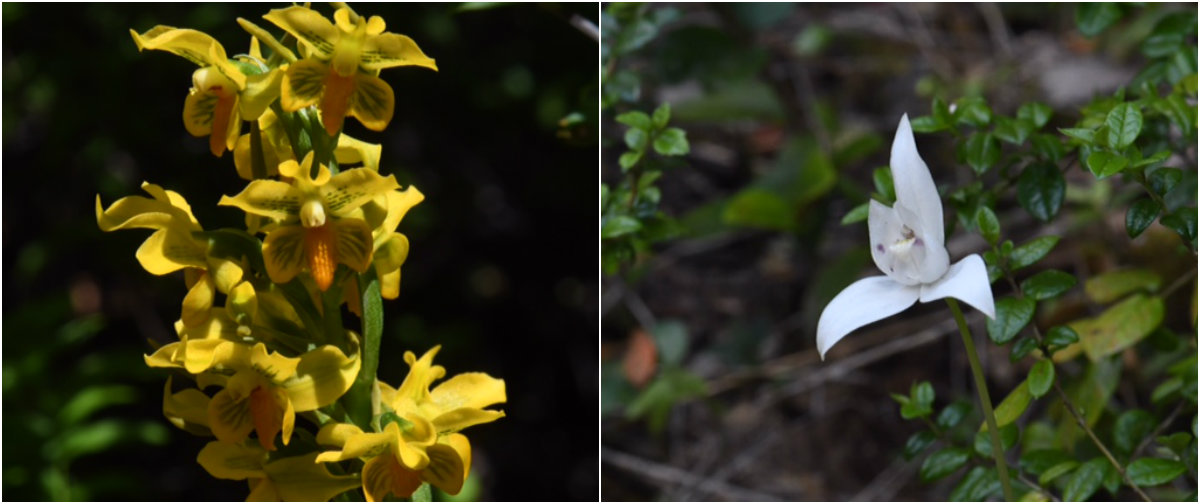 Gavilea littoralis (left) Codonorchis lessonii (right).
Gavilea littoralis
This plant is typically between 25-50cm tall (including its 12-15cm spike). Its yellow flowers are dense and almost-closed.
Codonorchis lessonii
The three-petal flowers give this plant a simplistic, delicate aesthetic. It can be found at medium altitude in humid areas.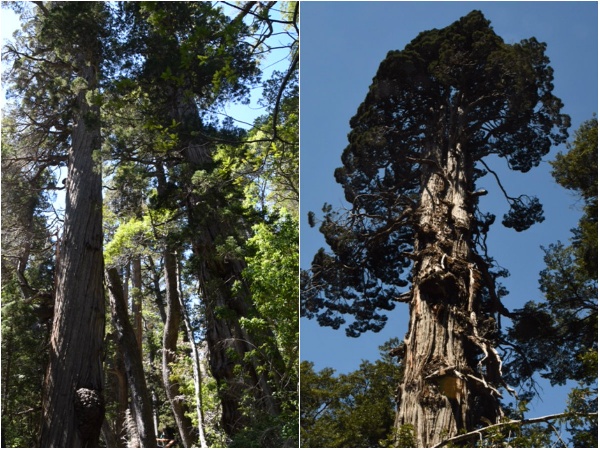 Los Alerces rainforest (left) 2,400 year old Fitzroya cupressioides (right).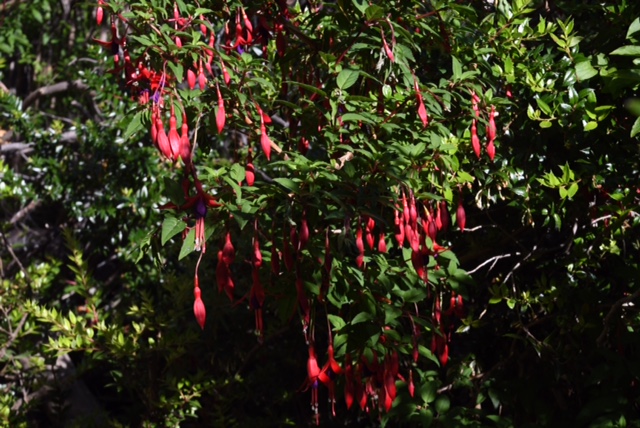 Fuchsia magellanica
Also known as the hummingbird fuchsia, it can grow up to 10 feet tall.

Oreopolis glacialis (left) Fabiana imbricata (right).
On Tuesday, our plant enthusiasts travelled across steppe to El Bolson, then greener and more wooded areas to Bariloche.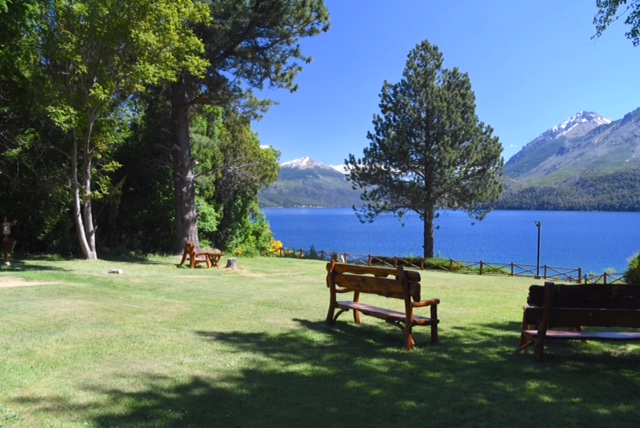 The spectacular view from the hotel.

Junellia micrantha (left) Hypochaeris incana (right).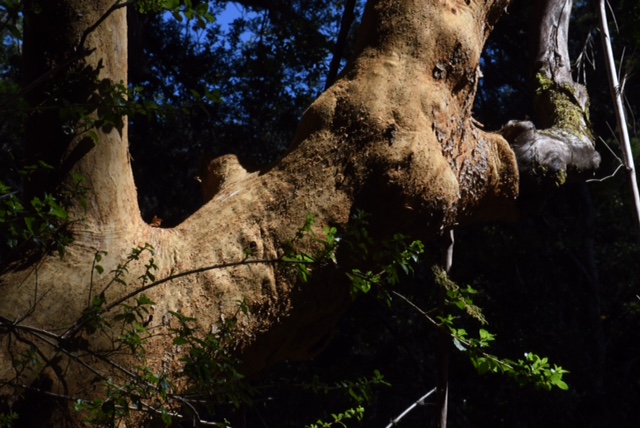 Los Alerces National Park.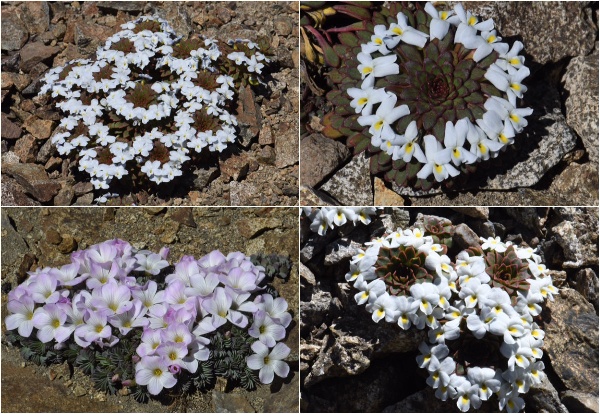 Clockwise from top left: three Viola sacculus, Oxalis adenophylla.
Cerro Cathedrale
The group took the cable car and chairlift up the mountains where they spent the day walking, taking in the fabulous views of Volcan Tronador, the Andes and at least six other volcanoes inthe distance.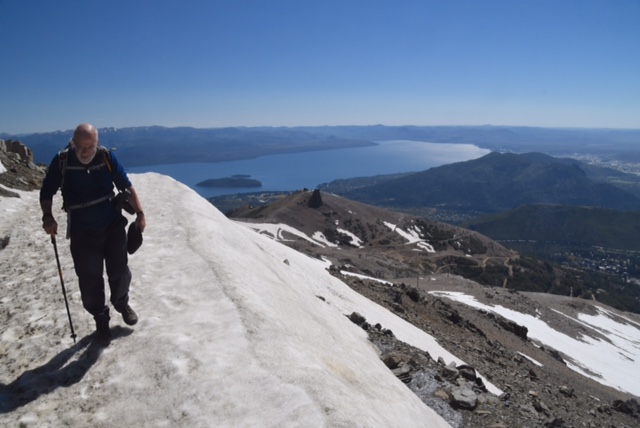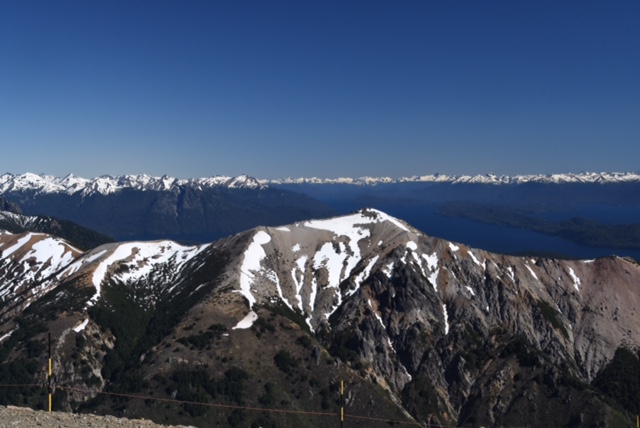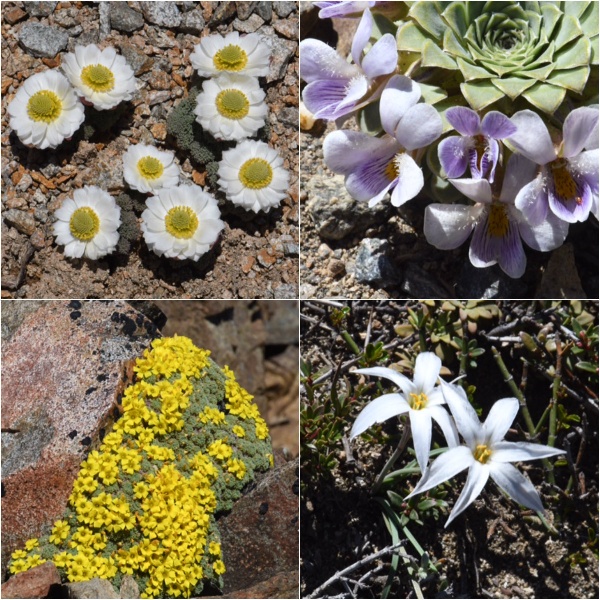 Clockwise from top left: Ranunculus semiverticillatus, Viola columnaris, Tristagma nahuelhuapinum, Oxalis erythrorhiza.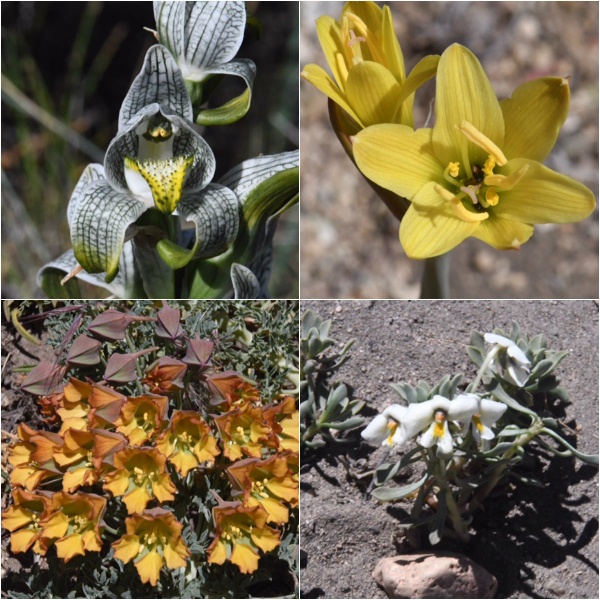 Clockwise from top left: Chloraea magellanica, Rhodophiala Mendocino, Viola escondidaensis, Tropaeolum incisum.
Viola escondidansis is only known by the tour leaders in a few places - one being to the east of Bariloche. Unfortunately the area has been bulldozed for road improvement, but thankfully they managed to find it a few miles on!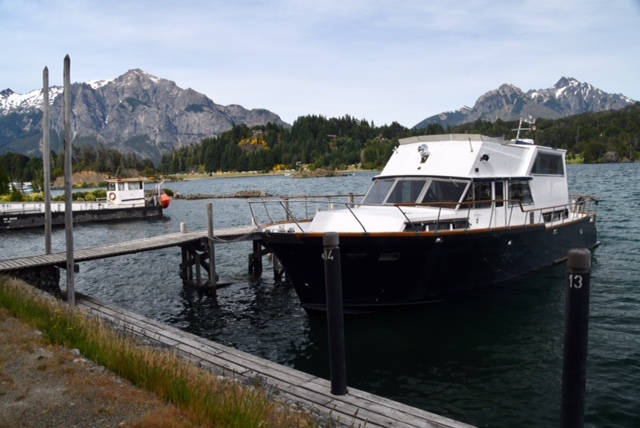 While we battled the snow in the UK over the weekend, our Patagonia explorers took a private boat to the far end of Lago Nahuel Huapi. There, they took a walk through the rainforest.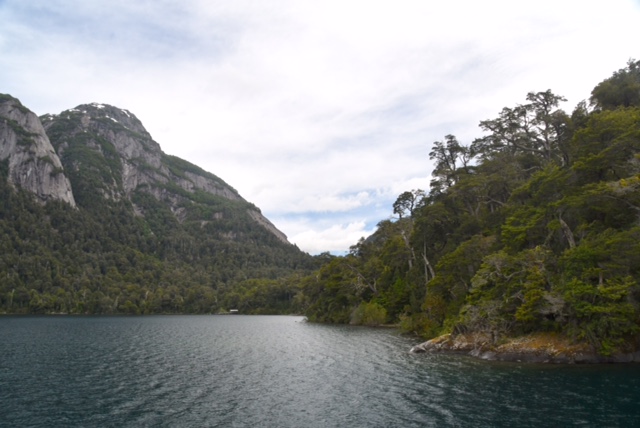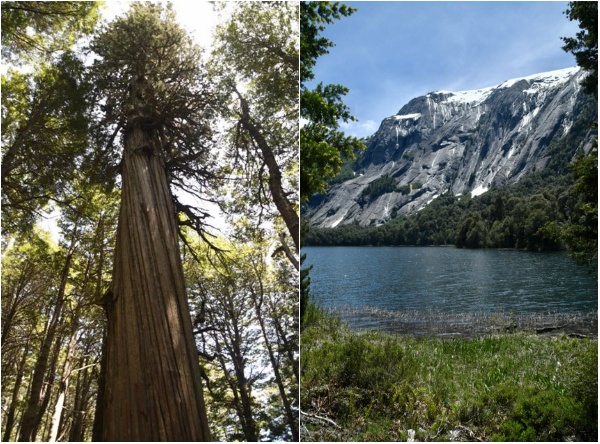 Fitzroya cupressoides (left) Lago Nahuel Huapi (right).
Fitzroya cupressoides
This tall conifer is the tallest tree species in South America. It can usually grow to heights of 40-60m and sometimes 70m.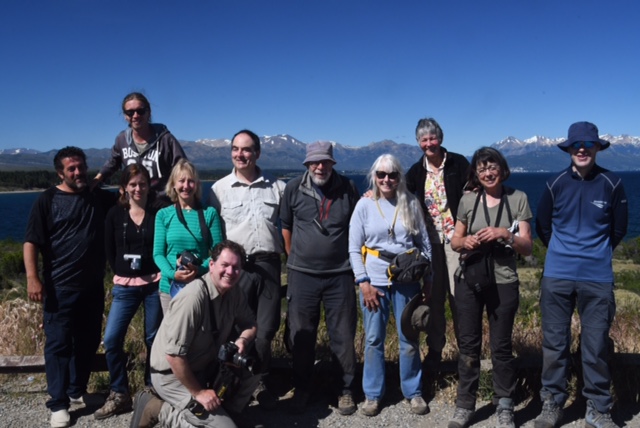 Our 2017 AGS Central Patagonia tour group.
On Sunday, the group travelled from Bariloche to San Martin, by way of the Cordoba Pass.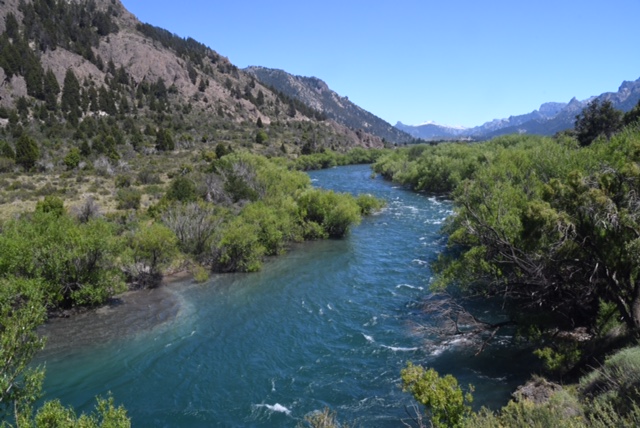 Rio Traful (or Traful River)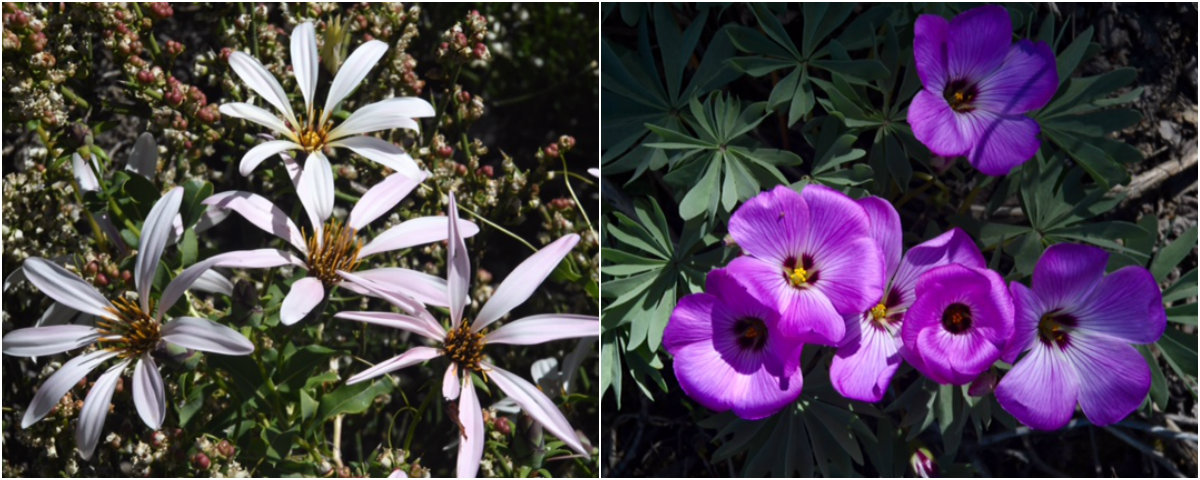 Mutisia spinosa (left) Oxalis adenophylla (right)
Cerro Chapelco

This mountain lies in Neuqén Province, in south west Argentina. Our tour group tackled the steep slope to take in the spectacular views from the top. Of course, there were also plenty of plants to see on the way.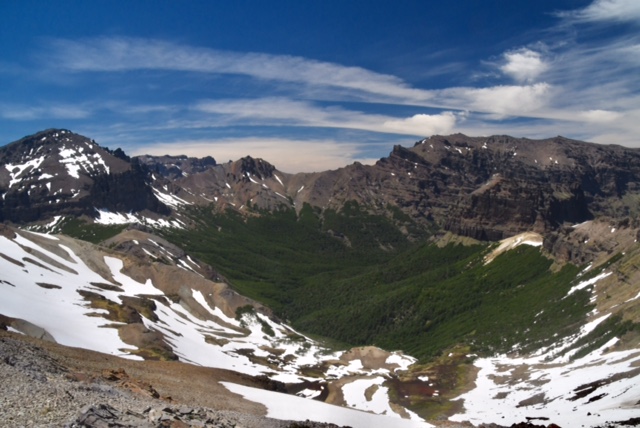 The view from the top of Cerro Chapelco.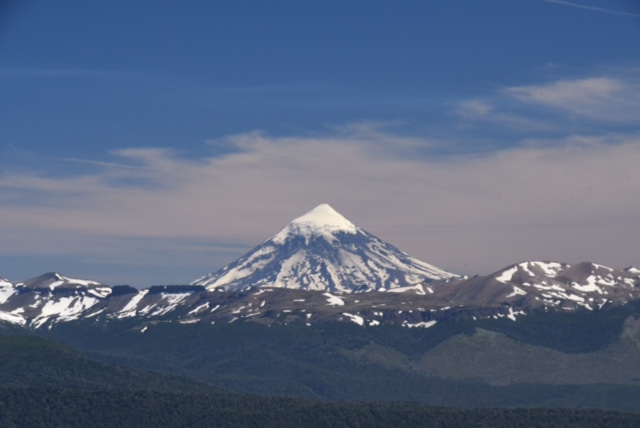 Volcan Lanin, as seen from the top of Cerro Chapelco.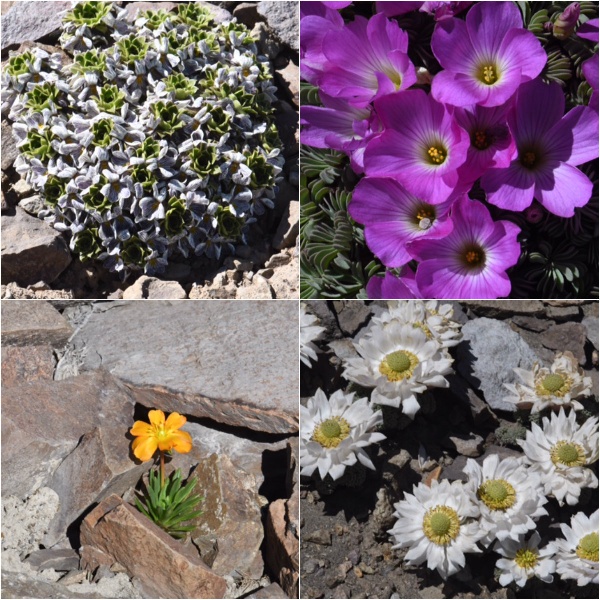 Clockwise from top left: Viola dasyphylla, Oxalis adenophylla, Ranunculus semiverticillatus, Calandrinia skottsbergii.
Cerro Colorado

Our explorers endured a tough climb of 2,400 feet to reach the top of Cerro Colorado.
They were rewarded with fine views and an abundance of interesting plants.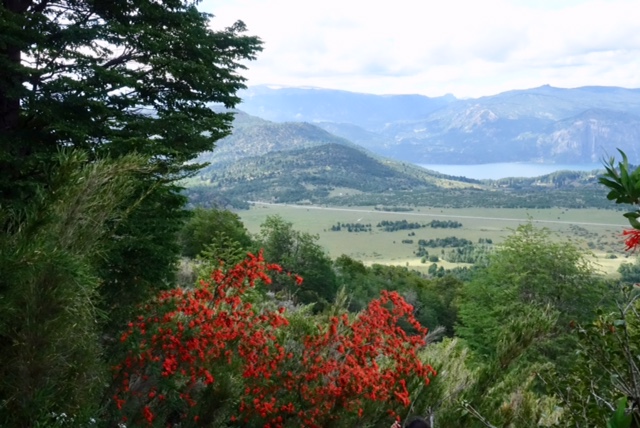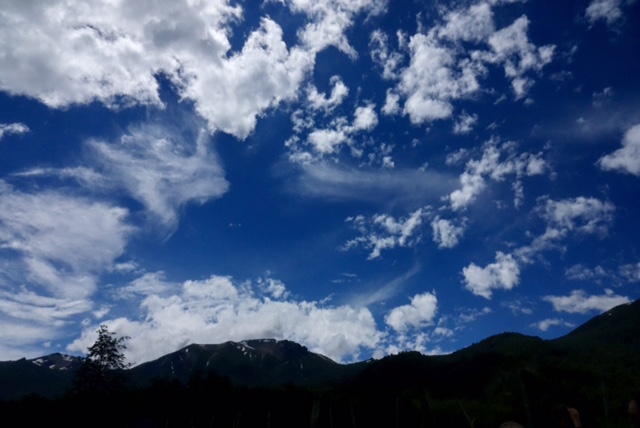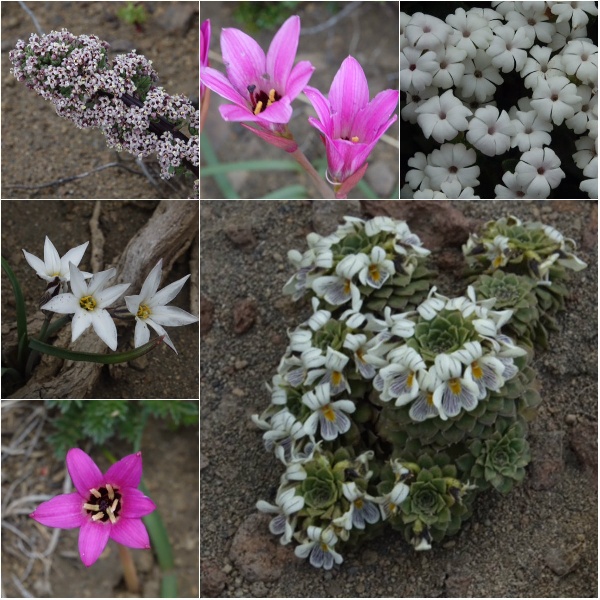 Clockwise from top left: Valeriana moyani, Rhodophiala andicola, Ourisia fragrans, Viola dasyphylla, more Rhodophiala andicola,Tristagma spegazzinii.
The group were excited to discover a superb group of Embothrium coccineum.
Driving along the rough roads towards the Chilean border, they also encountered a lava flow dating from the 19th century. It was 7.5km in length!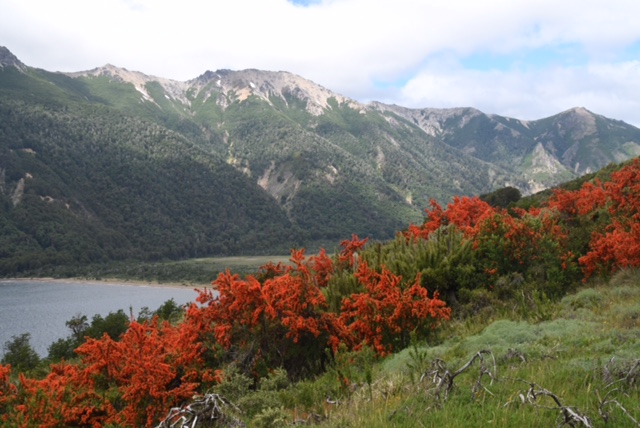 Embothrium coccineum.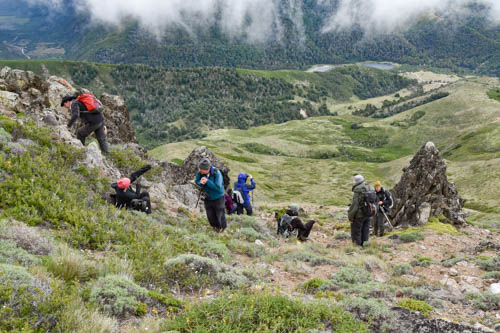 The group took on a tough 2,400 feet climb in strong winds up Cerro Colo Huincul. One member even got blown over in the gales! (Thankfully, they weren't hurt.) Their determination paid off though and they found the magnificent Viola coronifera in flower (the main aim of the excursion).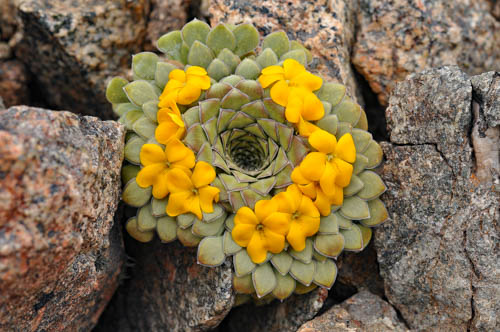 Viola coronifera.
Final Day

On the last day of the tour, there was still plenty to see. There were monkey puzzles and Embothrium to start. A walk through the woods led to the lower slopes of Volcan Lanin (13,000 ft). Here, the group found Viola cotyledon and Rhodophiala araucana.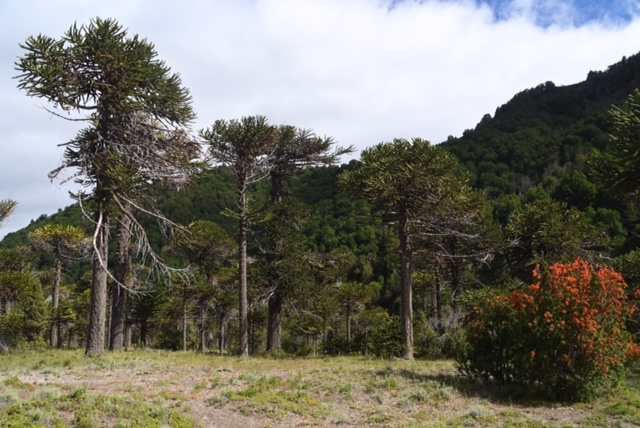 Monkey puzzle trees and Embothrium.
Volcan Lanin.
Viola cotyledon.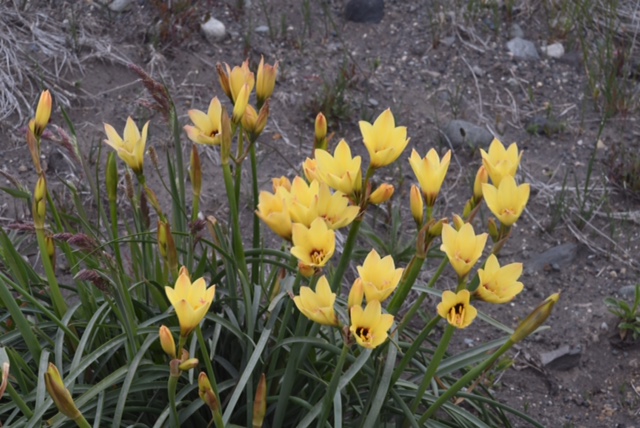 Rhodophiala araucana.
Interested in joining us on one of our upcoming tours? View our schedule of 2018 tours.