Rambling for Rhododendrons: Sikkim 29th April -16t
The Benefits of Touring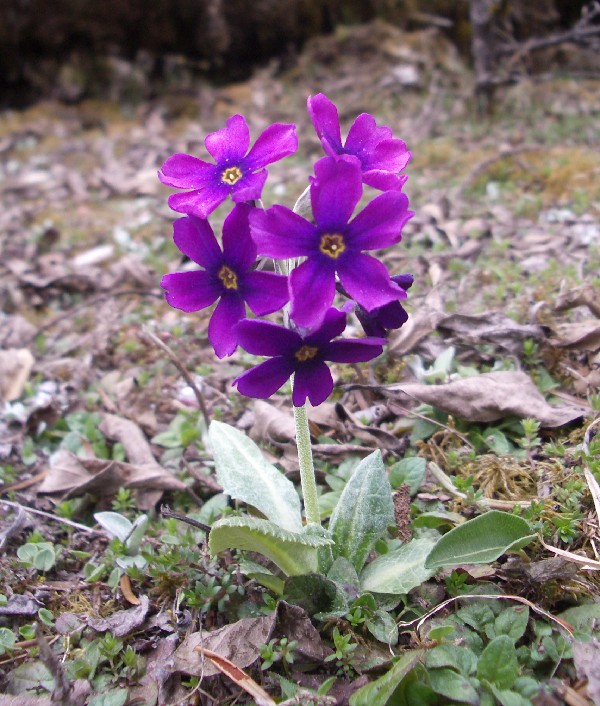 The Greentours/Alpine Garden Society tour of the Sikkim Himalaya provided an ideal opportunity to develop my knowledge of the flora of the region. Through immediate experience of natural habitat I was able to increase my understanding of the cultural requirements of this flora. Moreover, the tour provided invaluable botanical field-work practice.
Primula calderiana
Additional benefits of touring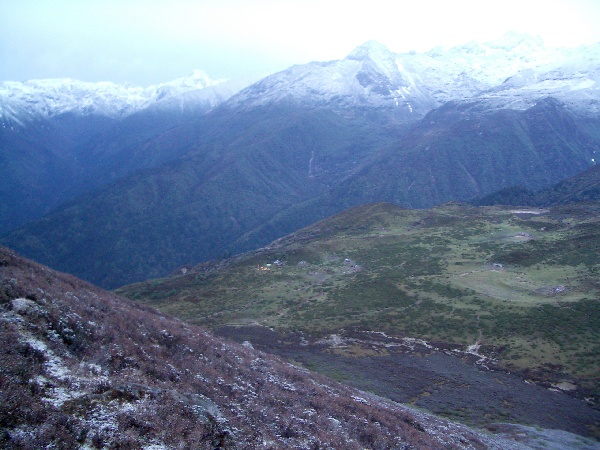 Examples of knowledge at the breakfast table was always a wonderful accompaniment to porridge.
How to exterminate bed-lice using only your bare hands and a bar of soap..... Techniques for low-light level photography.... Designs for home-made vacuum cupboards for seed propogation of orchids.
The Dzongri campsite and surrounding mountains
The benefits of participating on a botanical tour are many; from the enthusiastic exchange of plant knowledge between fellow travellers, to the practice it affords at plant identification.
Seeing plants in their natural environment can greater inform the gardener of the cultural requiements for heathy growth. Moreover responsibly arranged tourism can assist important in-situ plant conservation: indirectly through supporting the local economies of bio-diverse areas; and directly in establishing the locations of colonies of interesting plants.
Phenominal opportunities made accessible by the king support of the AGS and Merlin trust travel awards.
Christopher Miller
Please use the link below to read the complete report.
Christopher Miller