Introduction to the AGS Garden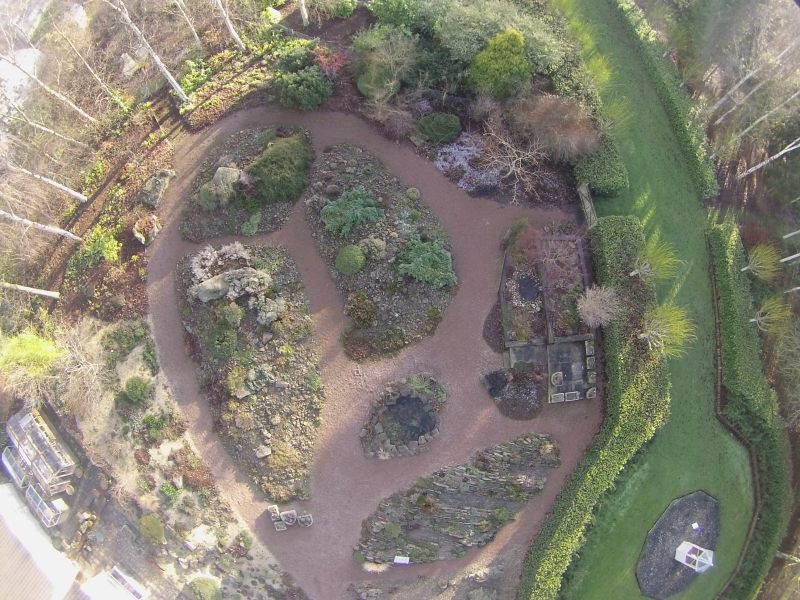 The Garden at the AGS Centre, Pershore is open for visiting by anyone interested in alpines and related small hardy plants (perennials, bulbs, ferns, dwarf conifers, etc.) with troughs, tufa and rock work, screes, experimental sand beds, a European meadow, ericaceous and woodland areas.
The Centre also houses a comprehensive reference library covering a wide range of plants. All Members and guests will be made most welcome by the staff at the Centre.
Enjoy a cup of tea or coffee and biscuits whilst wandering among the various areas of the garden or just sit and appreciate the view.
Here is a view of the garden taken from the air by a drone camera.
Pershore Garden Articles