Last Thursday I hiked up to the Alpine Garden with two colleagues from the Munich Botanic Garden; my first visit since the spring thaw, which came more than four weeks earlier than usual.
The first sight of the Schachen brought also the first sighting of Soldanella alpina, especially numerous where the snow had recently melted.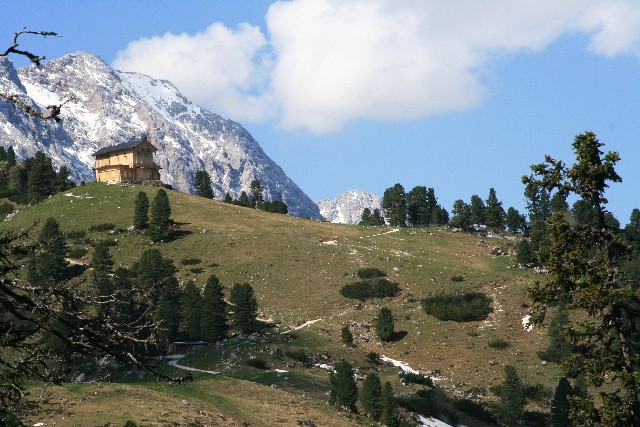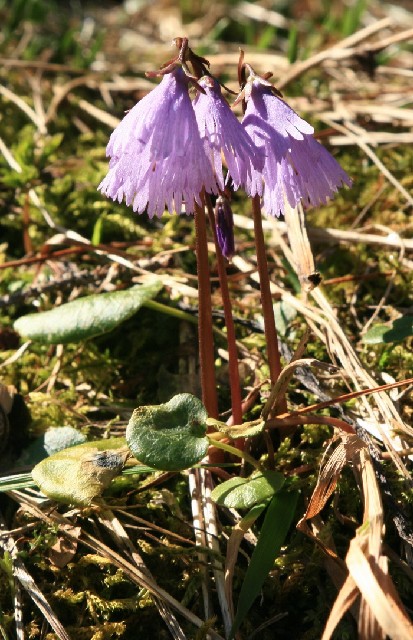 Other plants seen as we reached the alpine meadows:
Gentiana bavarica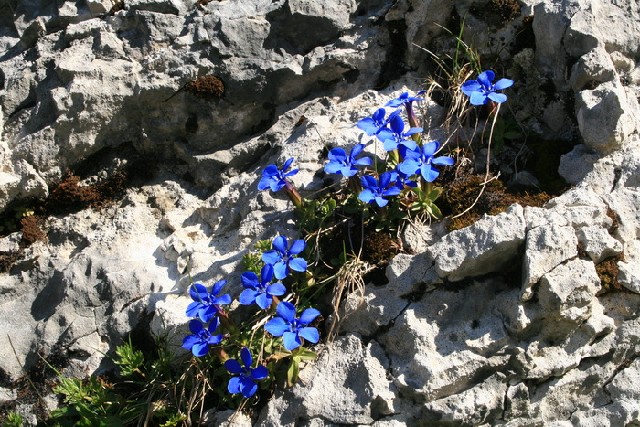 Silene acaulis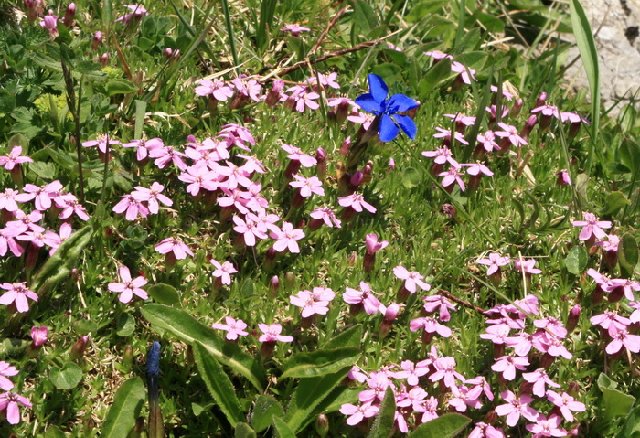 Primula auricula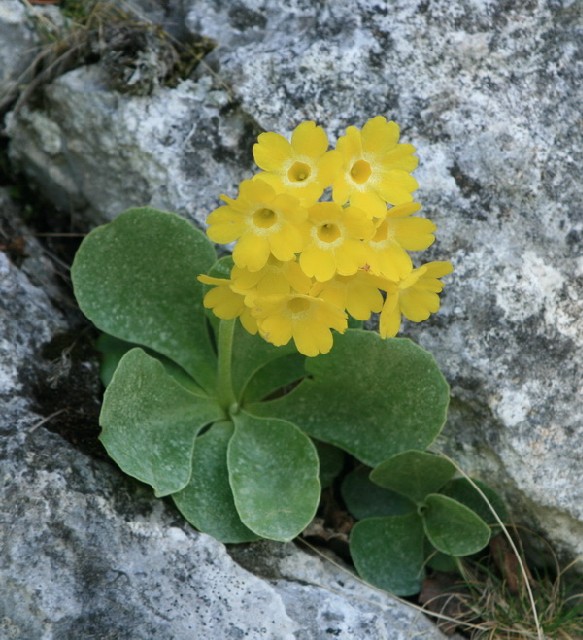 The Alpine Garden still shows the signs of winter with a band of snow lying in the shady part of the garden and old flower spikes lying in the beds with last years leaves. While the other two installed the pump at our spring I made the rounds looking to see how the new additions from last year have come through the winter. It's particularly pleasing to see that a few plants of Meconopsis bijiangensis, which I received as seed last year from the Meconopsis Group, are poking through the soil. Young plants of Mec. impedita/lancifolia, also from the Meconopsis Group, are looking sturdy as well as the year old plants of Mec. grandis and Mec. paniculata. The first hurdle I face when growing Meconopsis is getting them through the seedling stage in the May/June heat of Munich until the Alpine Garden opens and I can move them to the Schachen.
Some of the plants in flower last Thursday include:
Rhododendron thompsonii ssp. chamaedendoron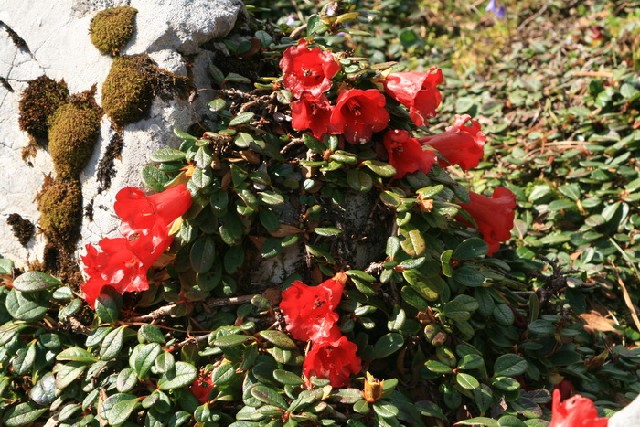 Townsendia rothrockii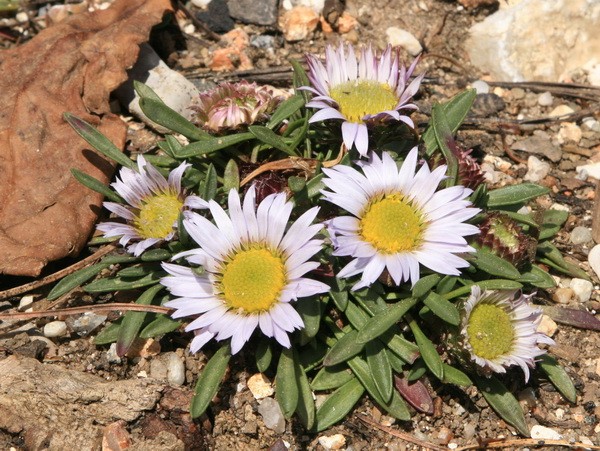 Primula reptans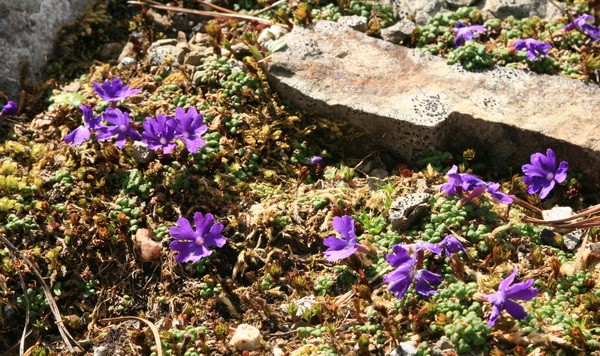 At the end of the day, our water supply for the coming summer now assured, with the pump working and the rain water tank reconnected to the inlet pipes its back to Munich with the next visit planned for June.
A last look back at the Schachen.