I though I'd start with some views of the Alpine Garden taken during the last week to give an overall impression of the garden.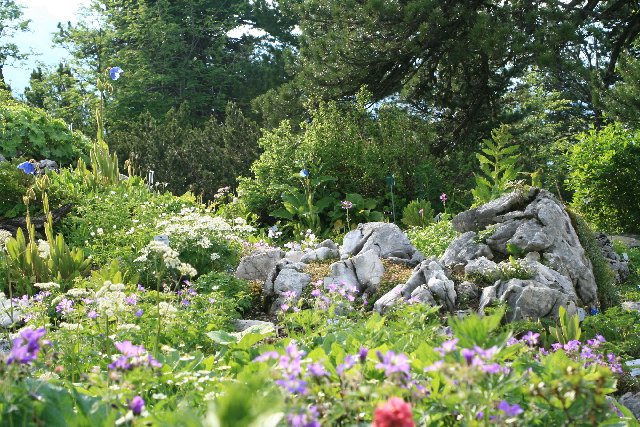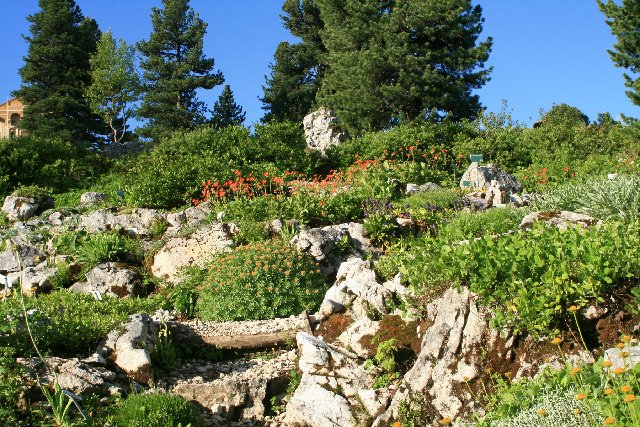 We're fast approaching the peak flowering time which is dominated by the Himalayan Primula and various Meconopsis with Meconopsis x sheldonii and Mec. quintuplinervia being the first to open. The latter having not held up well to the storms we've had in the past 10 days.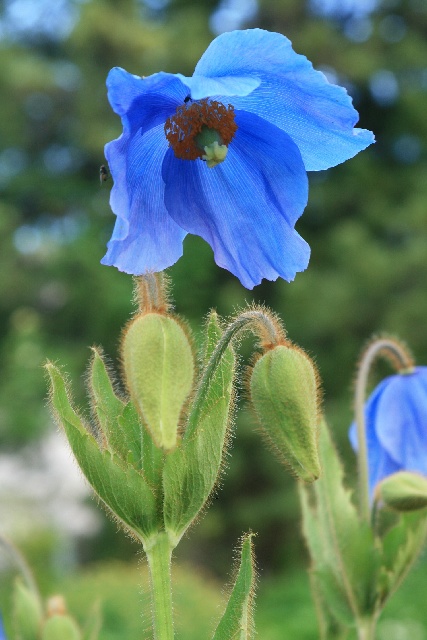 Here's a picture of a Meconopsis grown from seed from the Meconopsis Group. The seed was collected in Kanding, Sichuan and distributed as Mec. lancifolia/impedita?, I'm waiting for verification as to which it is. The picture doesn't do justice to the flower which is a beautiful purple. There are more plants coming into flower so I'll have another try at photographing it.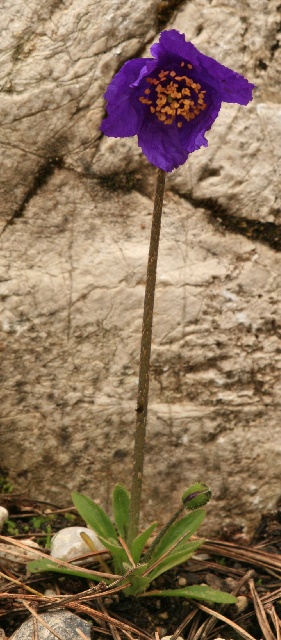 Primula reidii var. williamsii came into flower the day before I left for my weekend break in Munich. We get every second weekend off which is why I'll only be adding to this diary once a fortnight. Back to the Primula, it originates from plants which Dieter Schacht received from Jim Jermyn in the mid '90's. I have increased the stock by resowing from collected seed but something which I found interesting is that the progeny flower mostly white.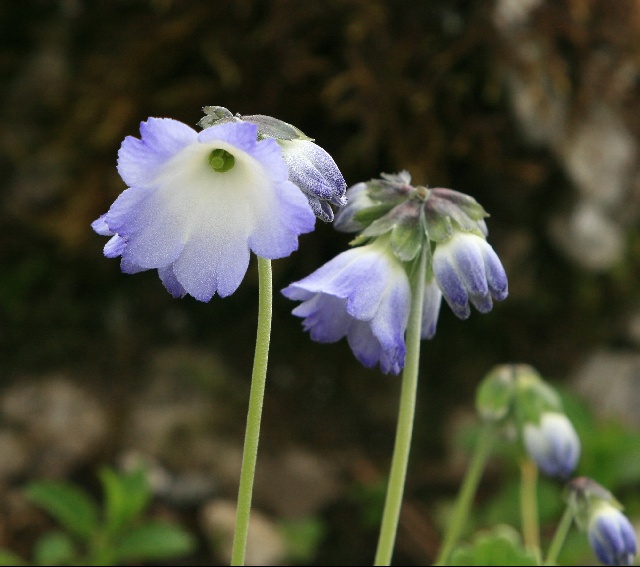 This lovely Olsynium juncifolium does well here and even though it always looks washed out and droops after a storm it recovers quickly. It's seeded itself discreetly in the bed, but never far from the original plants.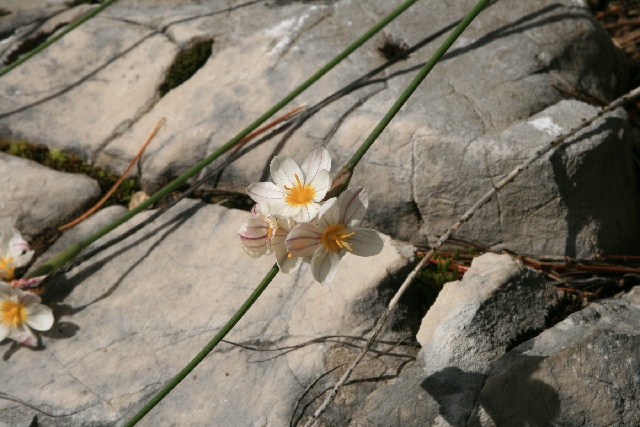 Work-wise we've taken advantage of the cool weather and have divided and replanted Primula waltonii in a light mix which is basically with compost, peat and some weathered granite together with soil. I discovered an old store of peat bricks in one of the sheds in the Botanic Garden and have used some when replanting Nomocharis farreri which was suffering from the build of lime in the soil. All of our rocks used in the garden are from the area and therefore limestone. The Meconopsis collection is increasing rapidly so we've cleared an area of Homogyne alpina and Cortusa mathiola which grow in profusion in the garden and have planted young plants of Meconopsis wilsonii, Mec. prattii, Mec. speciosa and Mec. delavayi. This is the first time I've managed to grow Mec. delavayi from seed with success, and this despite the hot weather we had in late spring! All thanks to obtaining asylum for the seedlings in the cool orchid house where the Disas, Cymbidiums, etc are grown. It's much cooler and moister in this glasshouse than anywhere in the Alpine Propagation area.
Once more I'm pressed for time as I have a train to catch which takes me to Klais from where I can get a lift to the Wettersteinalm. Then I only have a 1 1/2 hours walk up to the Schachen.
So some photos of other plants in flower without comment.
Iris ruthenica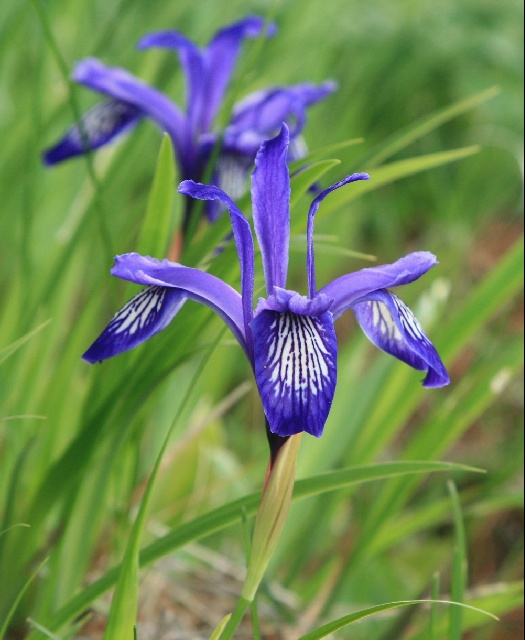 Primula involuvrata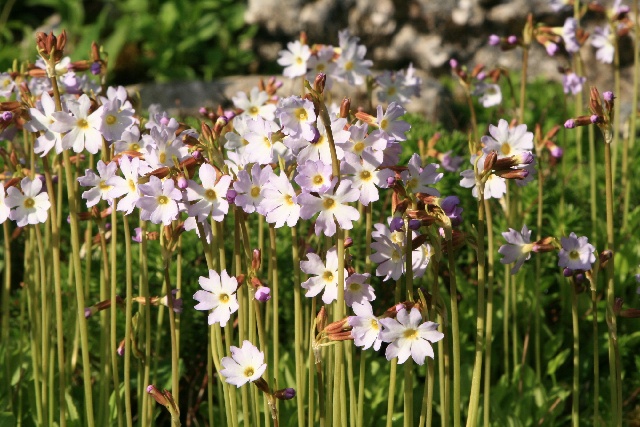 Silene nigrescens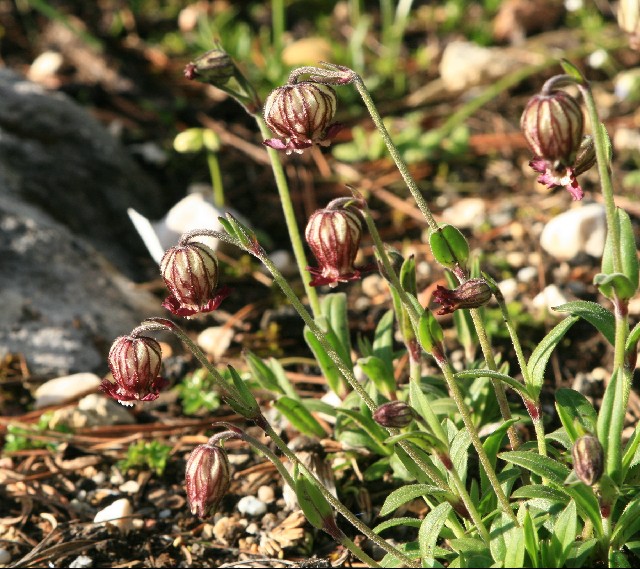 Mertensia ciliata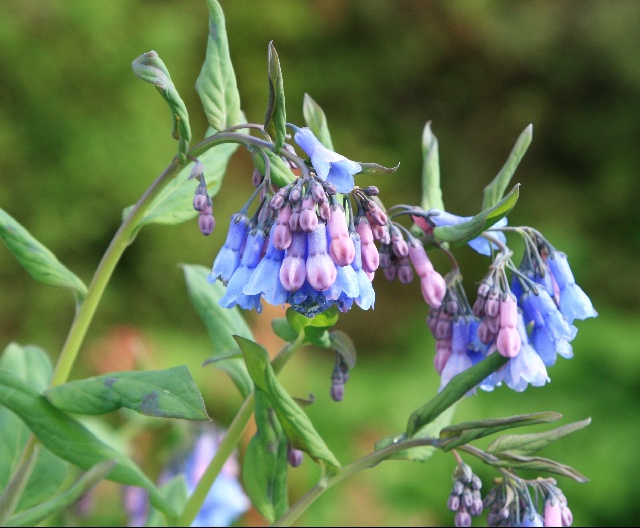 Thalictrum aquilegifolium