For the first 8 days we had a colleague from Edinburgh Botanic Gardens working with us. So once the garden had been cleared of the old flower spikes and leaves from last autumn and winter we immediately started on dividing the large plantings of Primula sikkimensis and Primula involucrata. Both of these areas are in the lower half of the garden and although the setting is idyllic...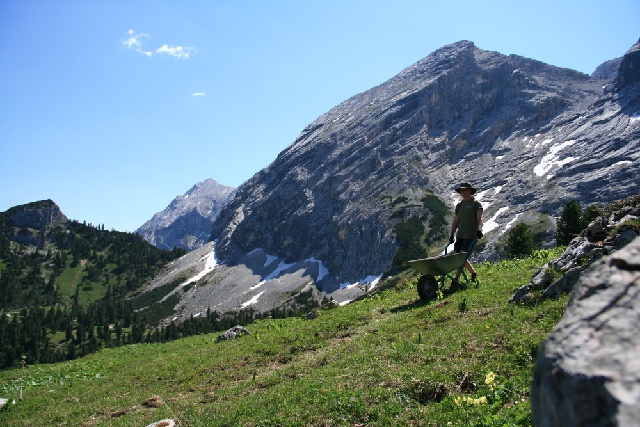 ...it's hard work pushing wheelbarrows of soil up the mountainside to the compost area and returning with a load of freshly mixed soil and compost. A big thanks to Ann for her help!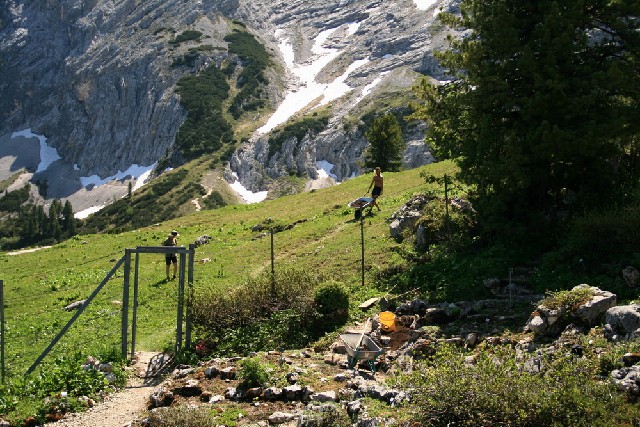 The Primulas were not only divided but also reduced in number making space for the young plants of Cremanthodium and Meconopsis grown from seed obtained through the various seed exchanges. The Rheum nobile planted last year didn't survive the winter but I have a batch of healthy young plants and this year there is no rush to plant them so we're preparing a suitable site on one of the slopes which will give the plants a cool, moist root run and the rosettes will be in the sun for most of the summer. Work on the pond which was emptied of rocks and soil last year to be re-waterproofed and landscaped this season has been delayed as the salamanders are spawning in the rain water which accumulated before we opened. But there is plenty of other work to keep us busy. Weeding is becoming the top priority at the moment.
Some plants in flower at the moment:
Primula szechuanica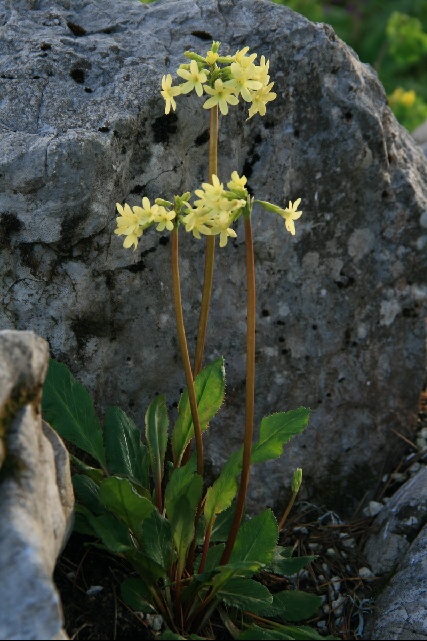 Primula minkwitziae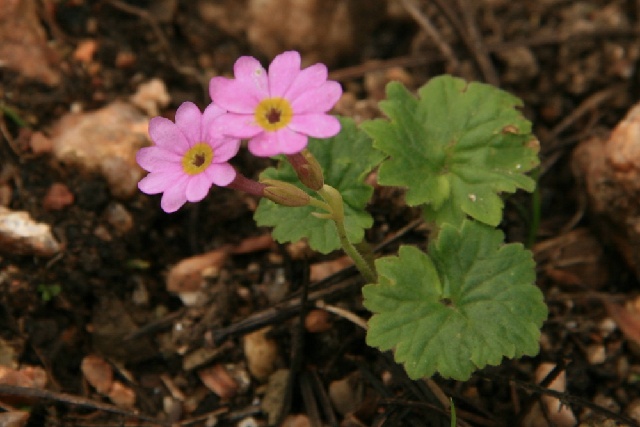 Ranunculus amplexicaulis
Meconopsis henricii which has been attacked by the snails this year. This is the first time that snails have been a problem on the Schachen.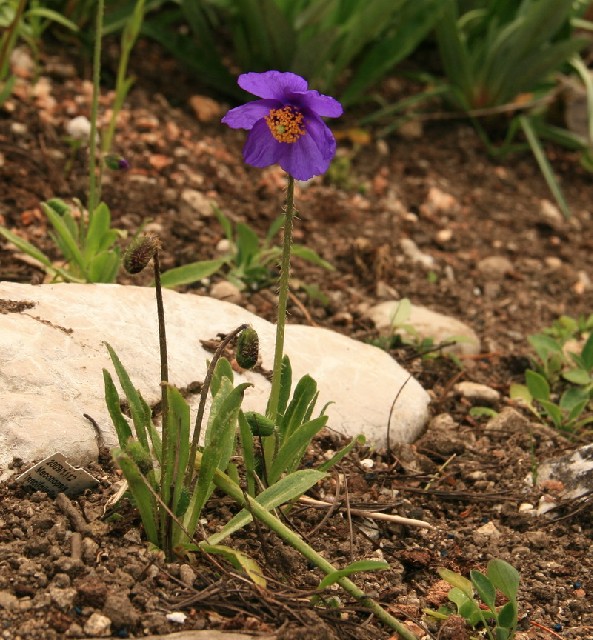 Gentiana angustifolia 'Alba'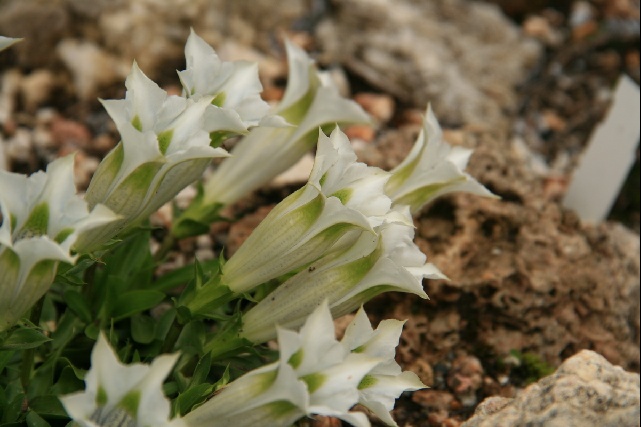 Polemonium viscosum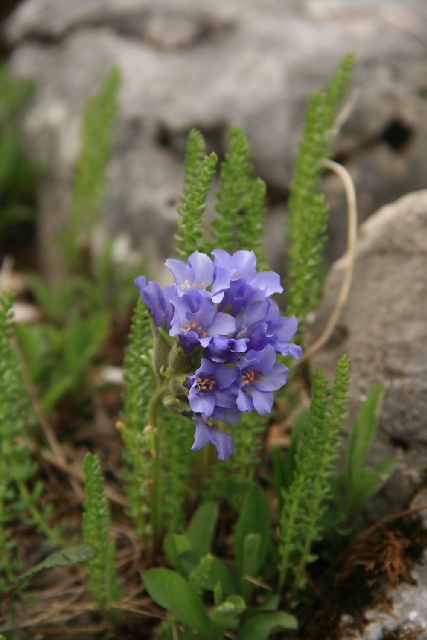 Fritillaria pallidiflora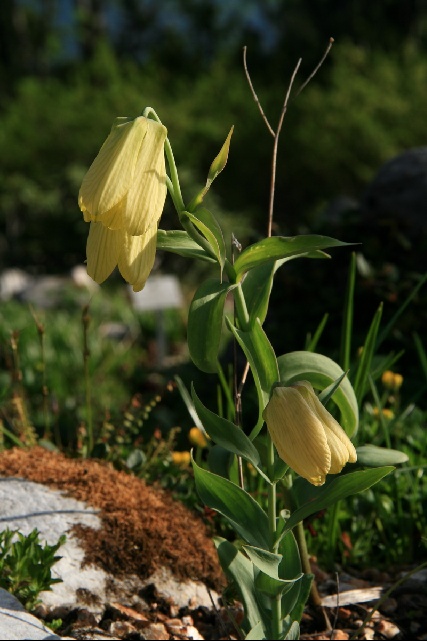 Carpets of Primula farinosa are flowering outside the garden on Schachengrund.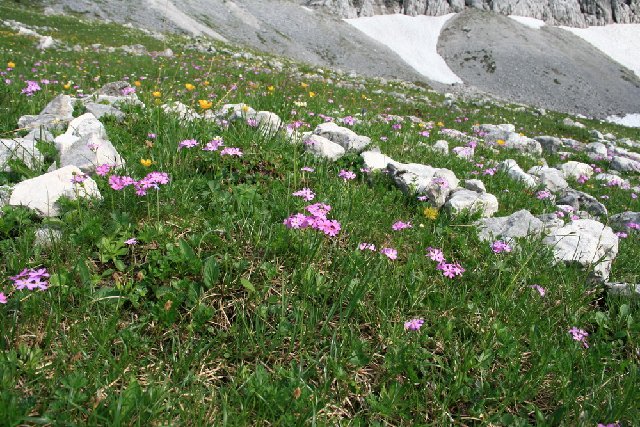 I could only find one plant of Gentiana punctata in flower. Not really surprising as the large Gentians usually only flower every other year.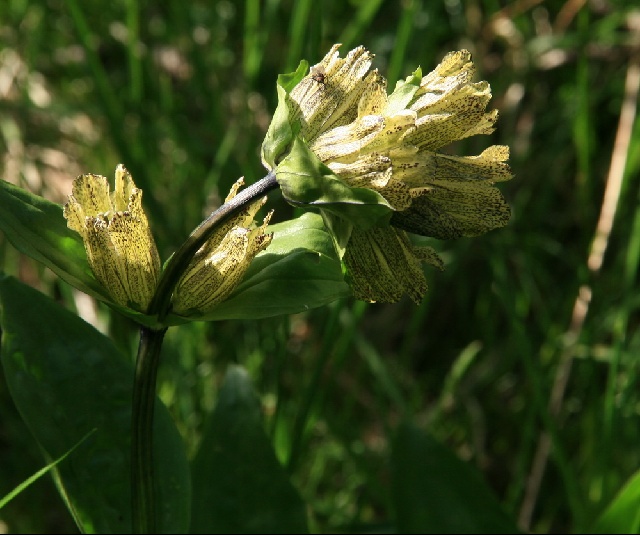 Early one morning, at about 5am, the valleys were covered by mist which was 'burnt off' by the rising sun.