Primula wollastonii was sent to me by a friend in Scotland and it was planted in the Alpine Garden in June in a narrow crack between slabs of granite filled with a well-drained peaty mix. Of the three plants I received only one flowered and seems to be thriving. One has died and the third plant is teetering betwwen life and death.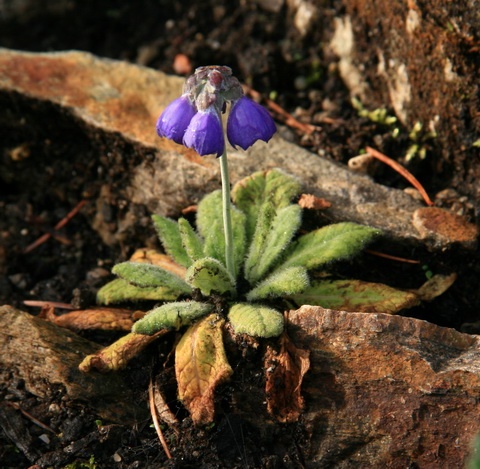 The following photo shows one of the Himalayan beds in full flower at the end of July.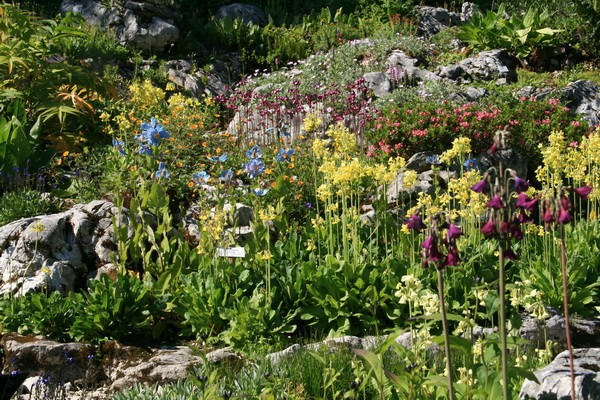 A two year old plant of Delphinium beesianum planted near the hut is developing nicely and has flowered nearly the whole of August.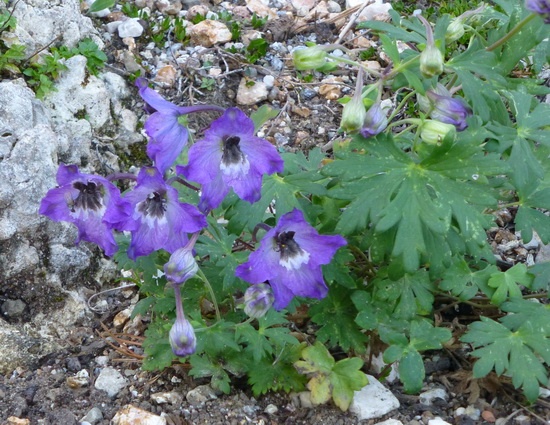 Silene elisabethae is not usually very long-lived on the Schachen but I hope that the new position in a bed near the hut where the snow melts early thanks to heat radiation from the dark walls of the hut.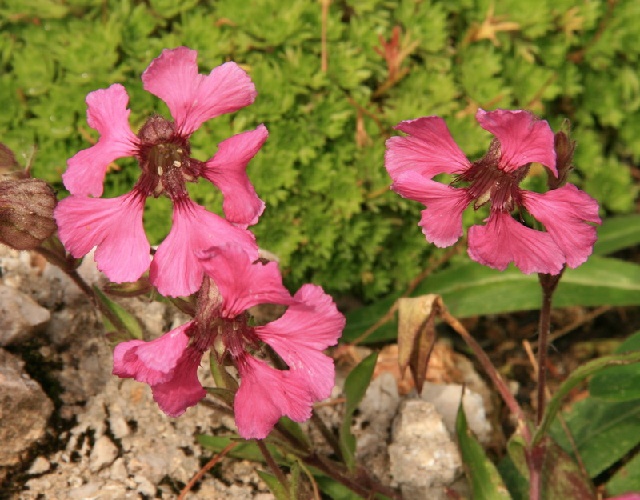 Last Thursday I was up on the Schachen for the day, my 8 week shift ended on the 8th of August, and I noticed plants of Streptopus amplexifolius fruiting in the forest. It has a wide distribution ranging from Japan westwards to North America in moist subalpine forests. The fruits are very decorative but also highly poisonous.