Day 6 - Val Minor

We started with a bus from Pontresina up the Bernina valley to Lagalp at 2107m. We then walked up Val Minor via Lej Minor at 2361m and on to the Bernina Hospice at 2328m. It was quite a long walk, but well worth it for the flowers. We caught the bus back to Pontresina for a well-earned rest.
The train along the Bernina valley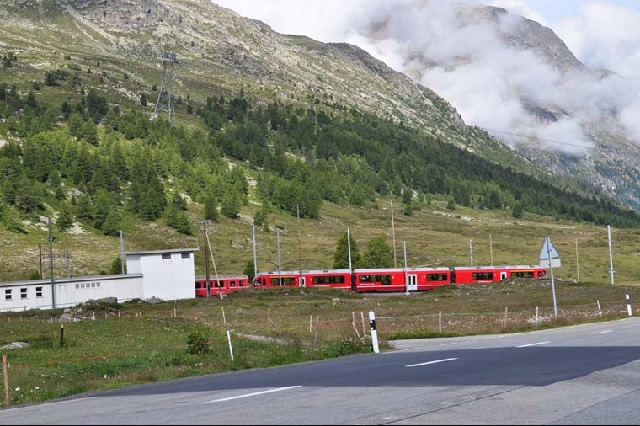 The walk started round by walking up the Val Minor, between the Piz Lagalp and the Piz Minor. We saw large patches of Gypsophila repens growing on stony ground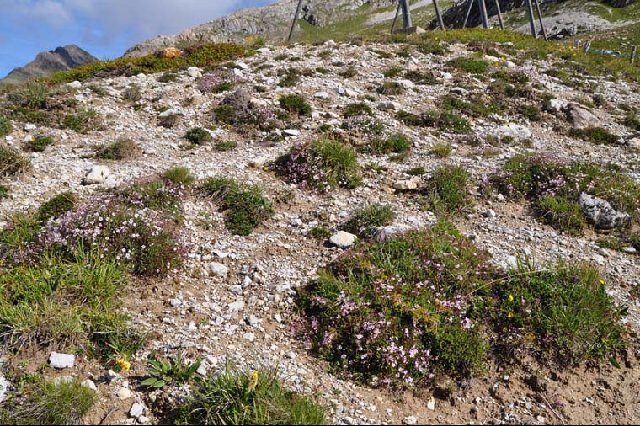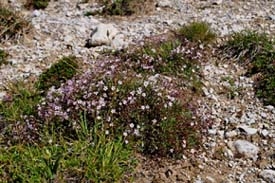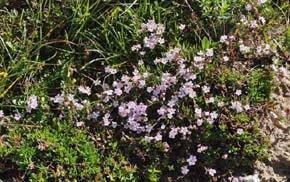 Sempervivum montanum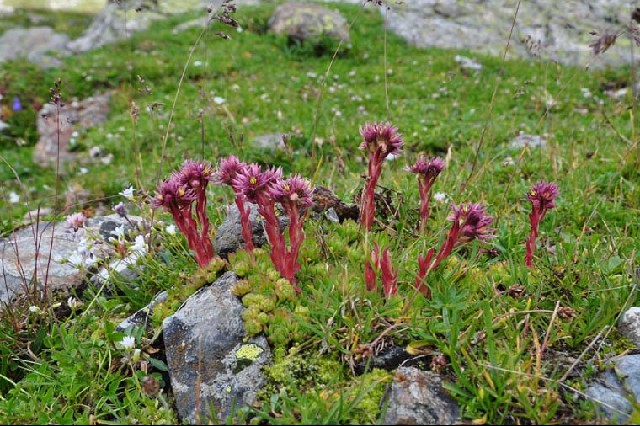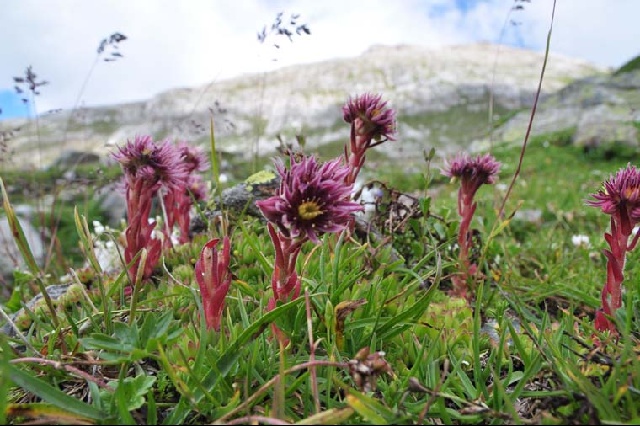 A plant growing in abundance in this area was Dianthus superbus - not an easy plant to photograph as it blows in the slightest breeze. I tried to get some shots from low down with the mountains behind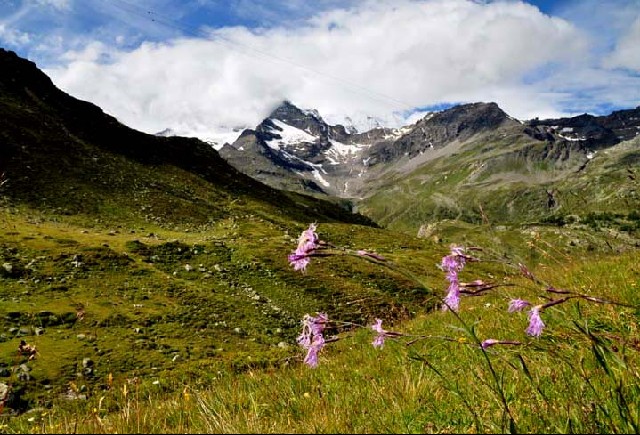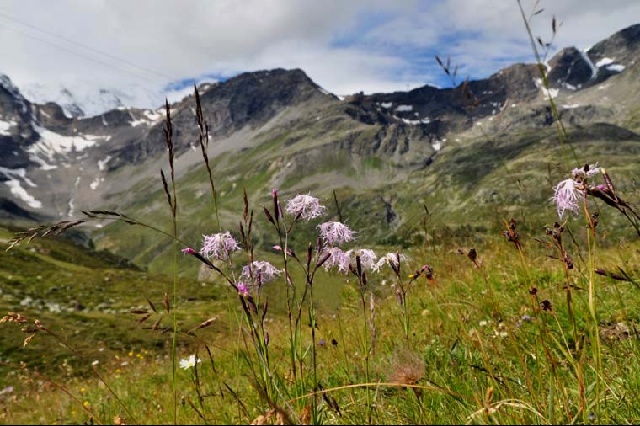 We walked up the valley, from our starting point 2101m at Lagalb, gradually up to the lake at 2361m. As we reached higher altitudes, the terrain changed and became more rocky. We rounded a corner into a valley sheltered from the sun and saw a patch of snow remaining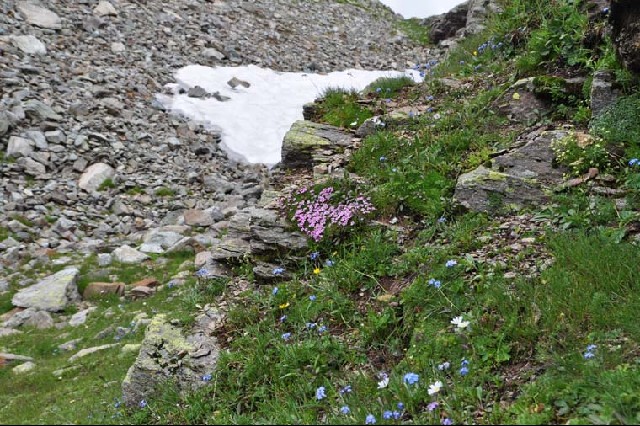 Silene acaulis in flower on the slope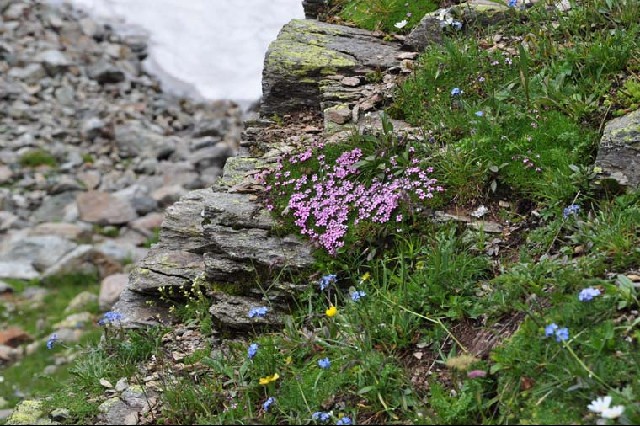 Of course, it is always worth exploring round a patch of snow and we were rewarded by
Soldanella pusilla Gentiana acaulis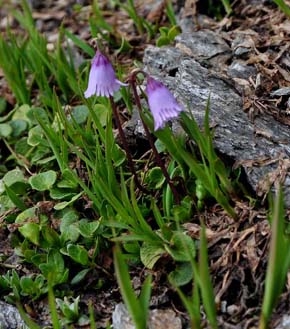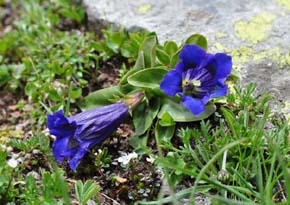 So onto the area of scree at the highest point.
Geum reptans with its characteristic red runners, scrambling over the rocks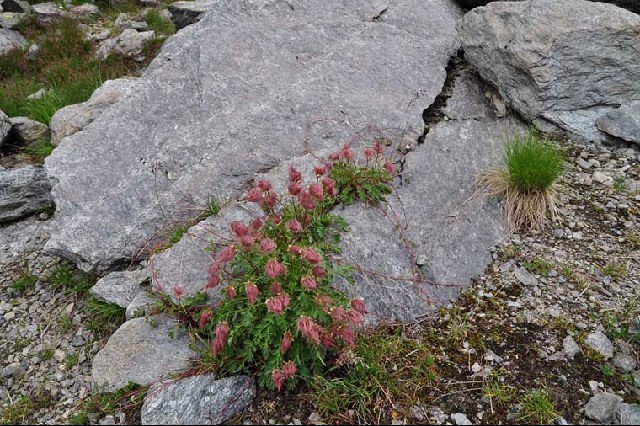 Geum reptans showing leaf shape.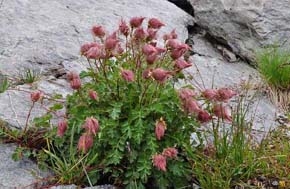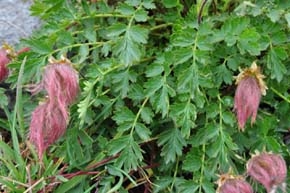 Close by, we found its near relative, Geum montanum, with a rather different leaf shape and no runners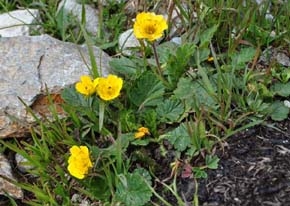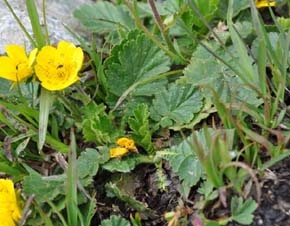 The habitat was rather more large boulders than scree, here with Myosotis alpestris growing in the gaps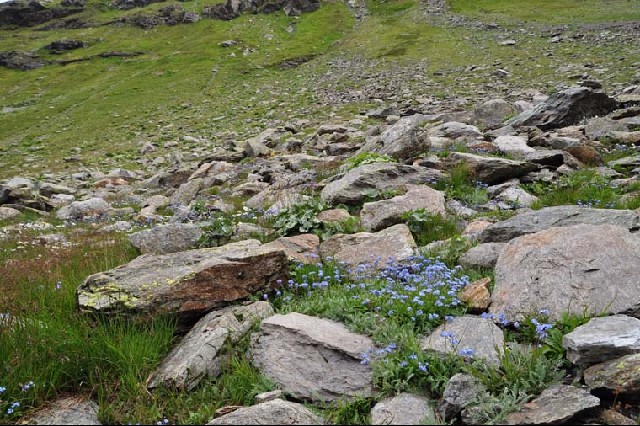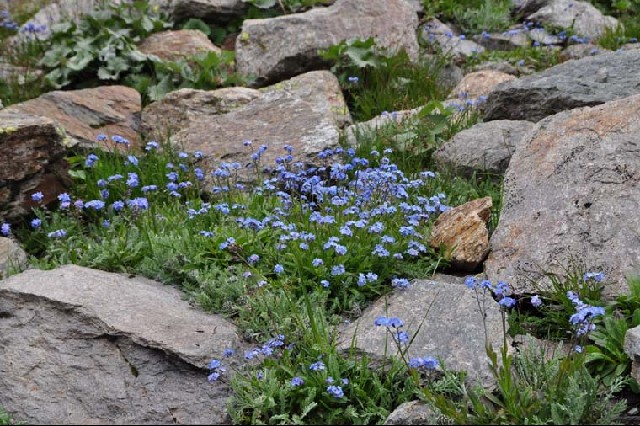 And Silene acaulis forming large mats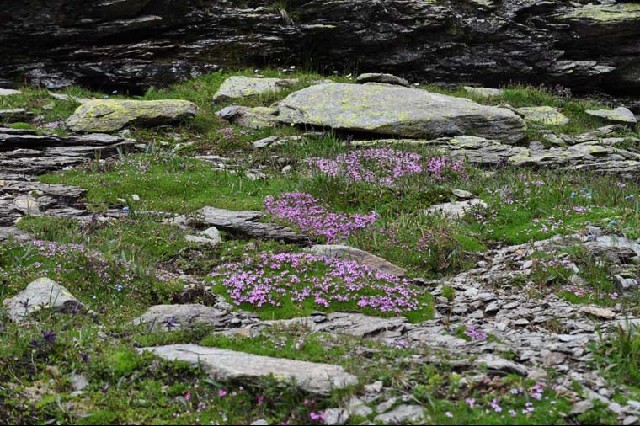 And here, both together, competing for space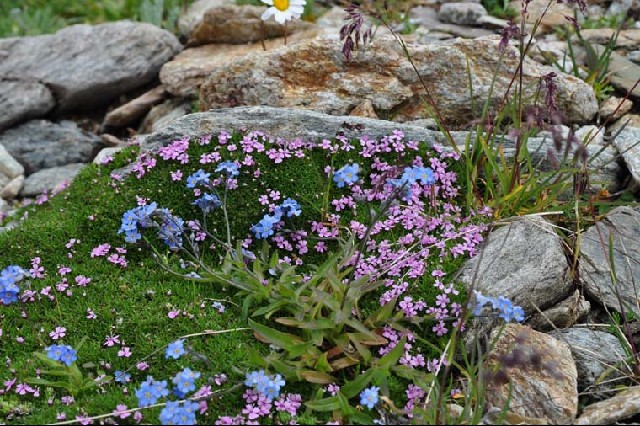 Phyteuma hemisphaericum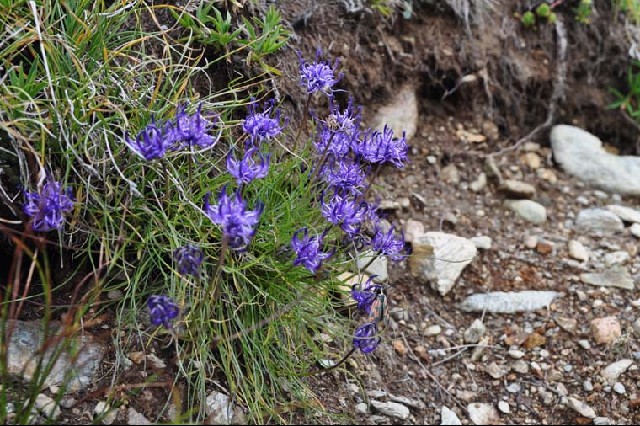 Linaria alpina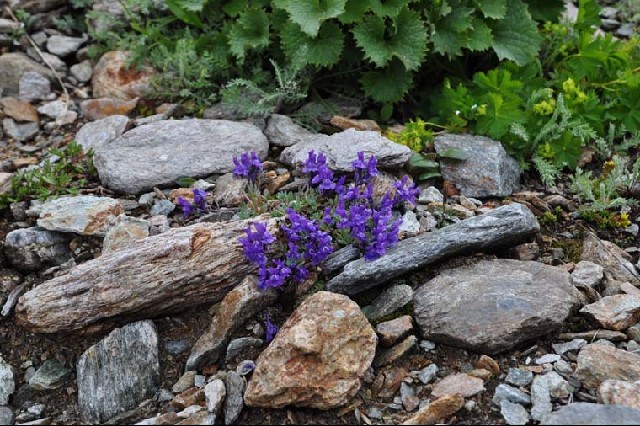 An unidentified fern - can anyone assist with a name?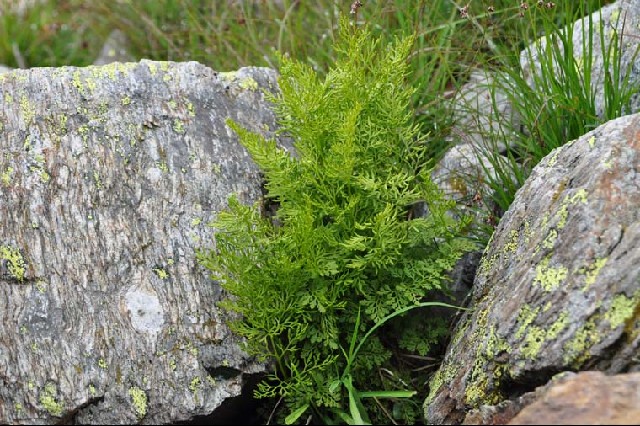 And today's best plant was Androsace alpina especially as I had never seen it before in the wild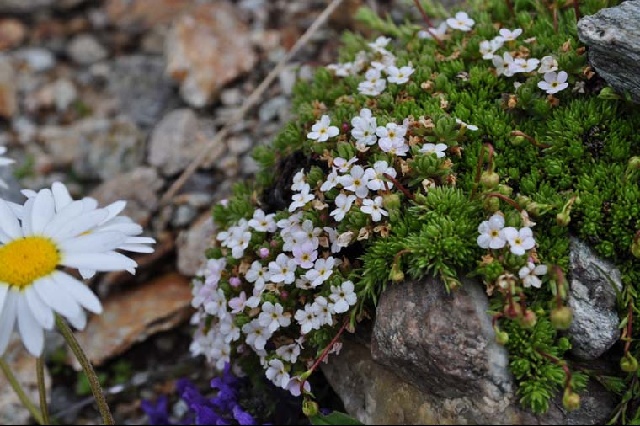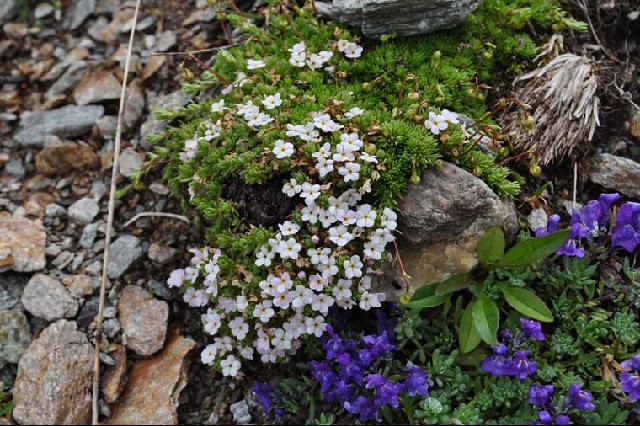 And now going round the end of Val Minor, we had a glimpse down into Italy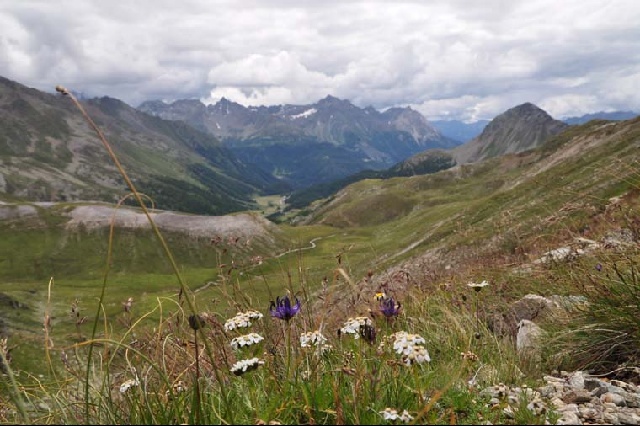 And then on and back down towards the Bernina Pass.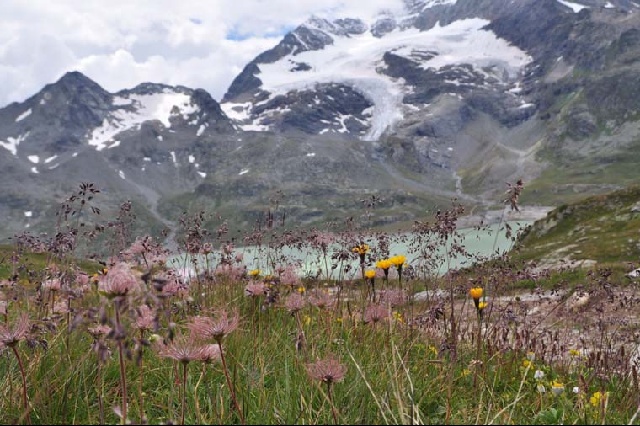 Saxifraga stellaris clearly likes its feet in the water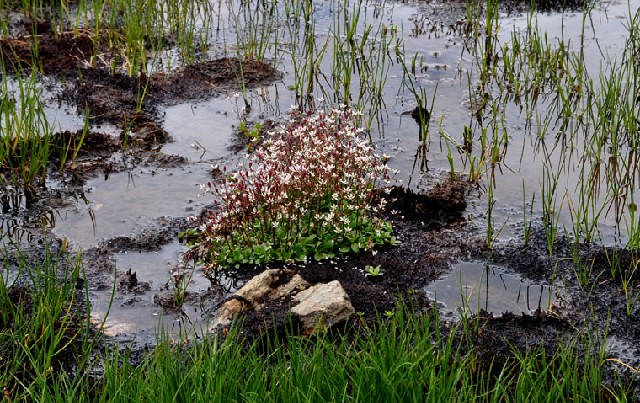 So back down to the Bernina pass to catch our bus. A very enjoyable area, and an area we will certainly return to.