Propagating Gesneriads

I grow a few Chinese gesneriads, mainly species of Petrocosmea and Chirita. The Petrocosmeas mostly flower in the winter, while the Chirita flower in the summer. They have proved fairly hardy in recent hard winters, only needing protection below about -6C.
Petrocosmea grandiflora flowers in late autumn and into winter, the last picture of my first ever diary entry shows this in flower in the middle of winter
http://www.alpinegardensociety.net/diaries/Midland/+December+/159/
Here's the main plant as it looks now, in autumn, the flower buds are already forming in the leaf axils.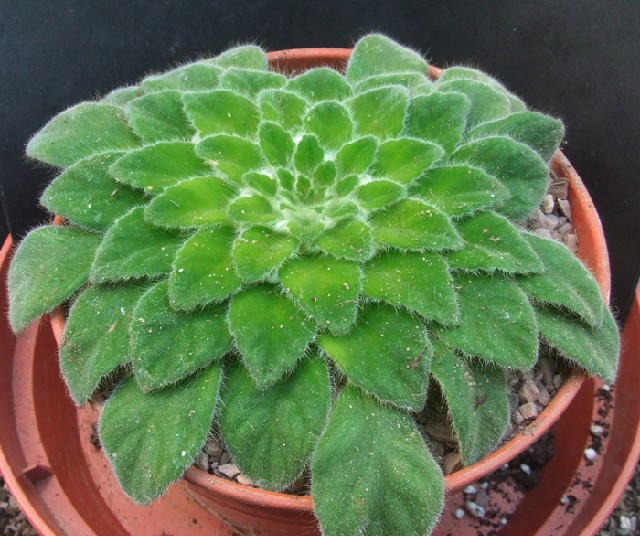 Petrocosmeas are rather like hardy versions of the houseplant Saintpaulia (commonly known as African violet) and leaf cuttings can be taken in the same way.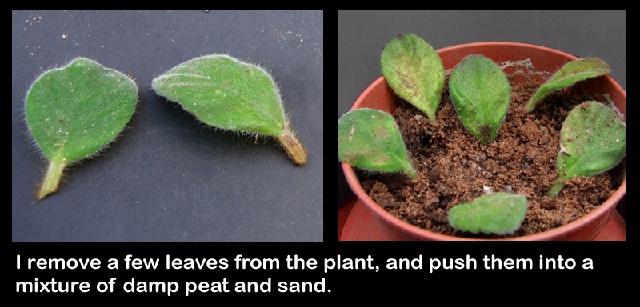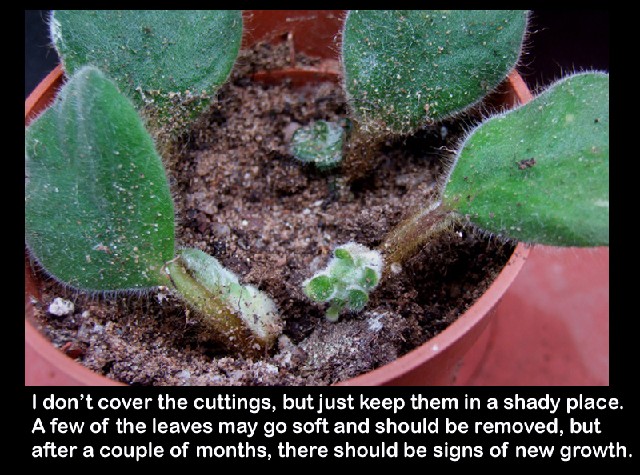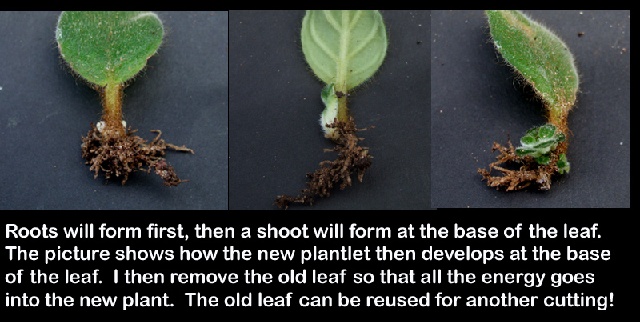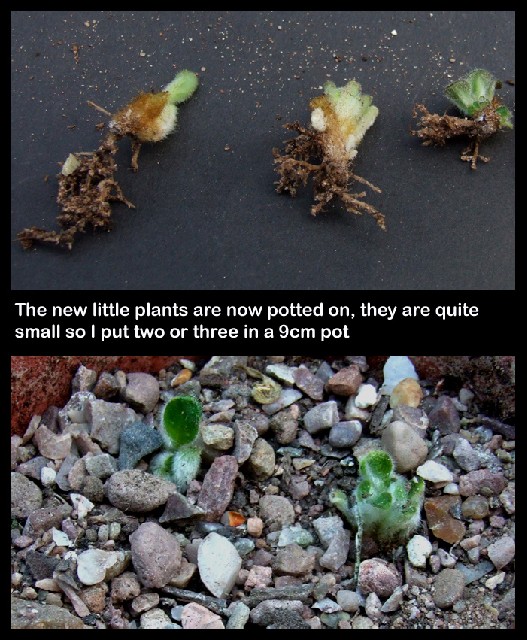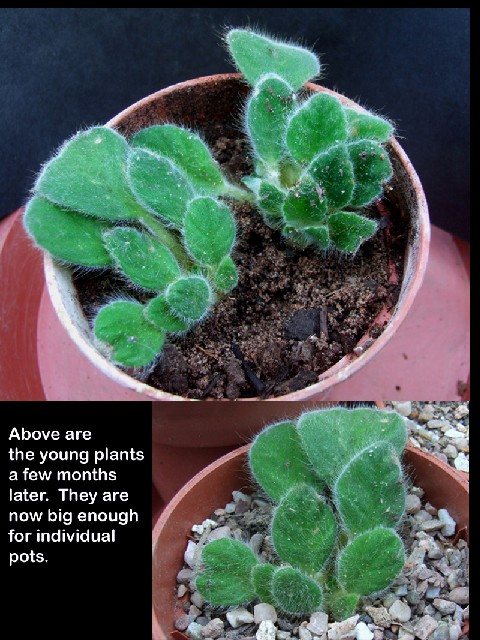 More Leaf Cuttings

Earlier in the year I bought a plant of Heloniopsis acutifolia from Crug nursery inNorth Wales and as it was a large plant, I repotted it shortly after getting home. I removed a few leaves and pushed them into a pot of sandy compost to propagate from leaf cuttings - and two new plantlets have grown from the leaves. I believe that the closely related Ypsilandra will do the same thing.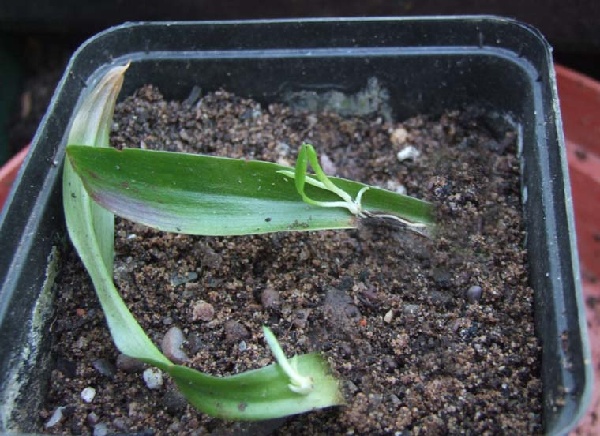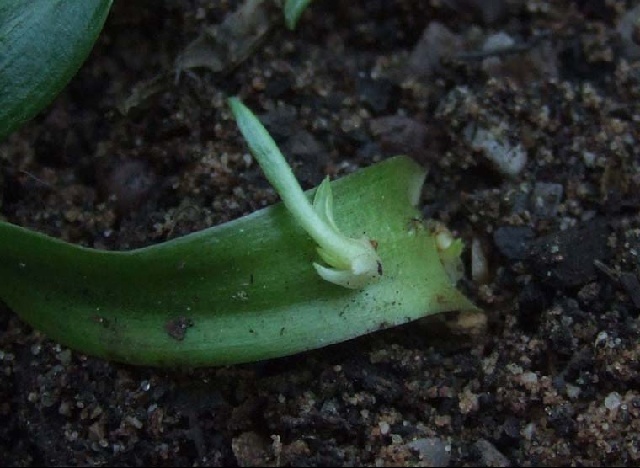 Watering the bulbs

This time of year is when I have to take stock for the autumn and winter ahead. I am already busy with jobs for the AGS seed exchange, checking donor forms and plant names on a daily basis, and I know that the numbers of forms will now increase until the job is done and the list is with the printer. So I know that my time in the garden and greenhouse is severely restricted from now on. All cyclamen and bulbs have been repotted in the summer, and if they haven't been by now, then it's too late. Autumn and Spring flowering bulbs are all in the plunge bed in my bulb house and it is time to mimic the Mediterranean storm which in nature is one of the stimuli for bulbous plants to make root growth. There is a tradition held by some people to water their bulbs on 1st September but this tradition started considerably north of me, and I have found this to be a bit too early so I now do my first watering mid September. I thoroughly soak the pots of all my bulbs except Iris, Fritillaria and Allium which are left dry for another fortnight or so.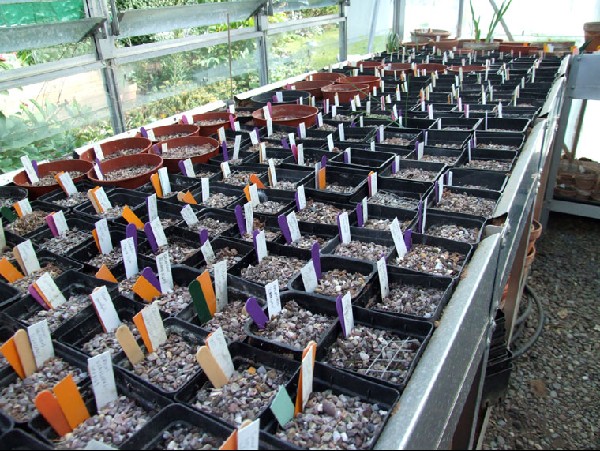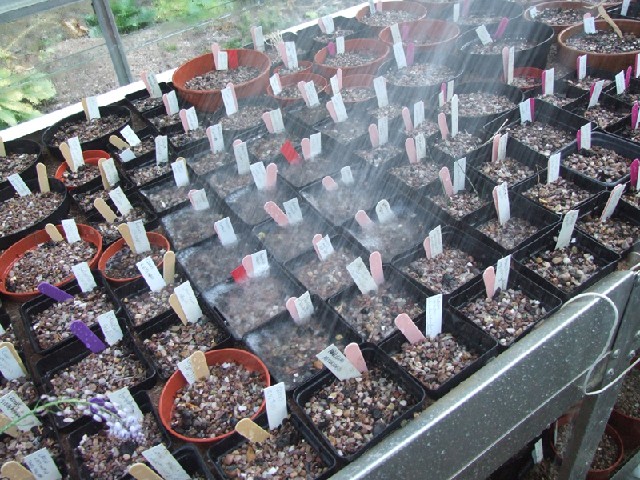 Not just bulbs

Of course, I am using the term 'bulb' to mean all those plants with an underground storage system, including true bulbs, corms, tubers and rhizomes.
Here's a few "not strictly bulbs" to finish
Cyclamen intaminatum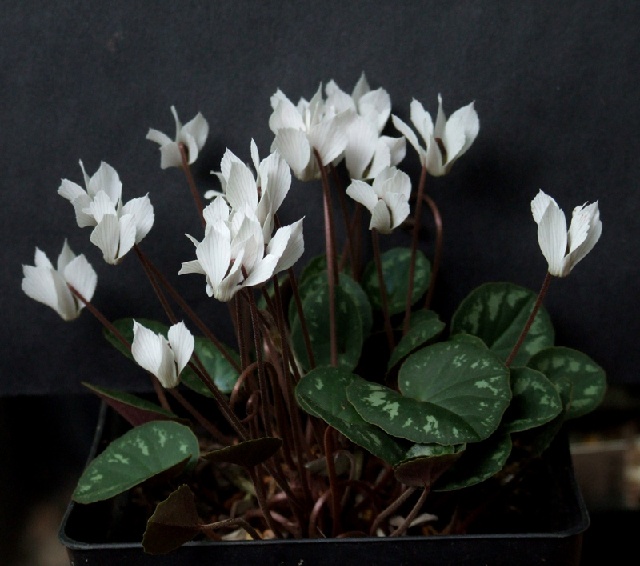 Colchicum macrophyllum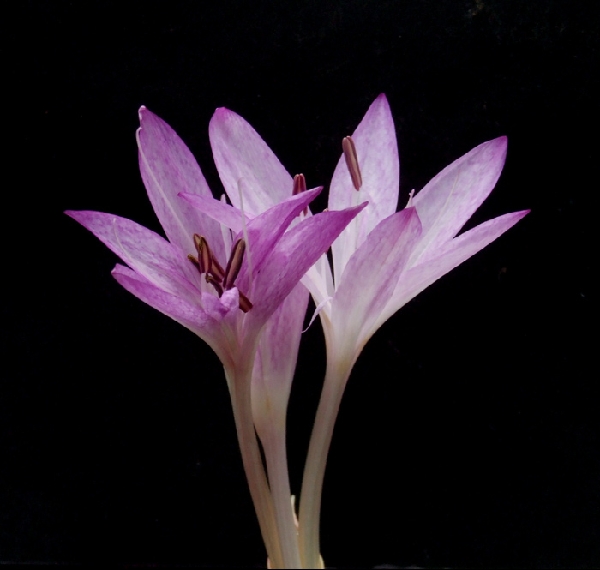 Colchicum aff confusum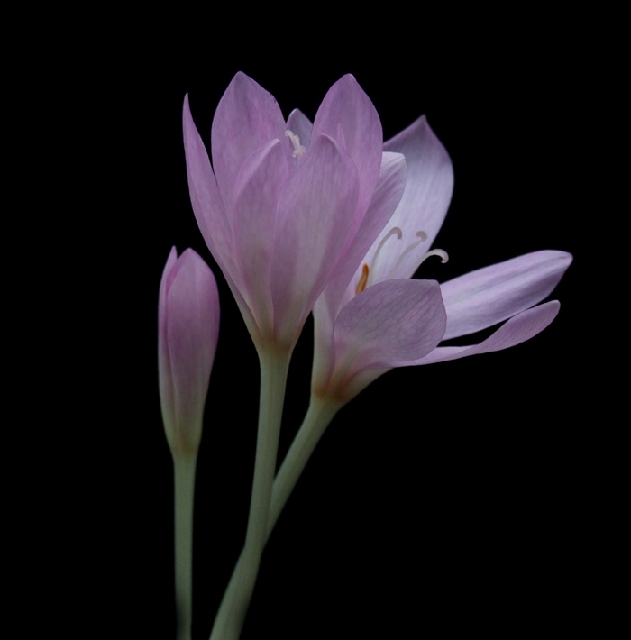 Please click here to add any comments in the Discussion Thread