An early start to winter

In the last few days, some wintry weather has arrived from the north, bringing heavy snowfalls to the east of Scotland and northern England. The wind direction has moved from north to north eastly - and we are reminded of our school Geography lessons where we were told that Siberia is colder than the Arctic due to the continental effect of the landmass compared with little landmass of the Arctic.
In the UK, we are notoriously bad at dealing with cold weather and, in particular, snow. I always think that people who live in Canada or Norway or other places where snow is common must be amused that our schools close and roads grind to a halt when we get a few centimetres of snow. I suppose it is the variability of our climate which is the problem. After a run of mild winters, last winter was a surprise and maybe we are due for another hard winter, or maybe now, who knows? I have little faith in weather forecasts, certainly more than a day or two in advance.
Winter wonderland

Our snow arrived a few days later than our friends in the north, on the back of a cold wind. We have only had a couple of centimetres, although more is forecast tonight. We shall see!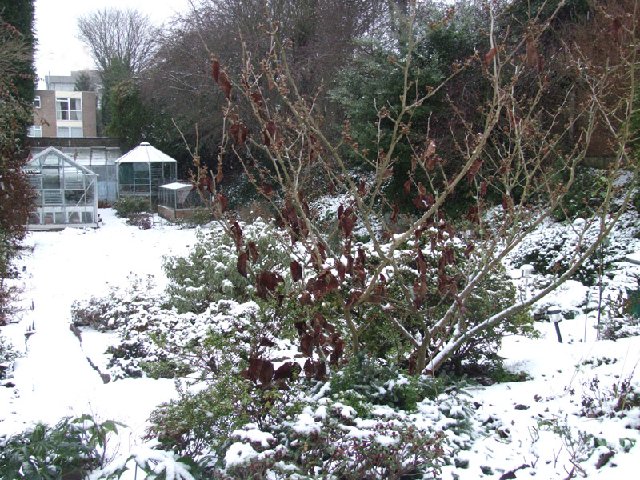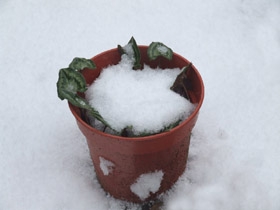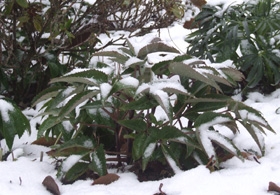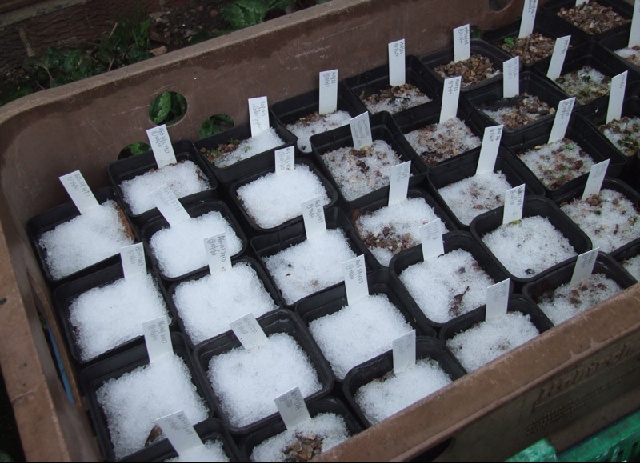 Only one plant in my garden currently has special protection - a Meconopsis paniculata which I have nurtured for a few years and hope will flower next year. When I have tried to grow these in the past, they struggle with the winter as they don't like getting wet crowns so I have put a roof on it in the hope that it will keep fairly dry - it certainly looks good underneath its little shelter.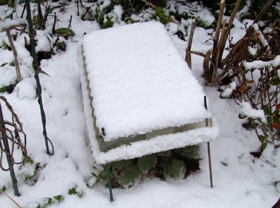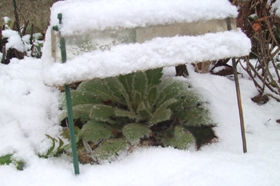 Cold cold frame

Last year after the cold winter, I was determined to make a better attempt at protecting my plants. However, I hadn't really any idea as to how I was going to do it. So, here in the West Midlands, last Saturday night the temperature fell to -10C in the night, and was also bitterly cold by day. I spent Sunday shutting the metaphorical stable door and insulating my aluminium cold frame. This frame is on legs, and the frame can get very cold, as the aluminium is open to the elements underneath. I had little time to spare, and found that we had a roll of bubble wrap, so I cut pieces to wrap over the top and down the sides. I also attached thick polystyrene sheets under the aluminium. It looks a bit like something designed by Heath Robinson, but was moderately effective as the next day the temperature inside the frame was 2C higher than the temperature outside, not as much as I'd hoped but better than nothing.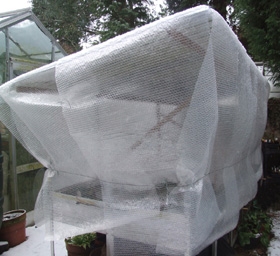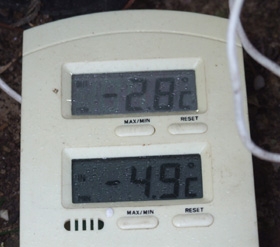 Inaccessible frame

The doors to my Access are currently frozen shut due to accumulation of water on the door runners which has frozen. The plants inside all look fine - most plants in here are hardy woodland plants that are dormant at this time of year and the large volume of sand in there acts as a good insulator.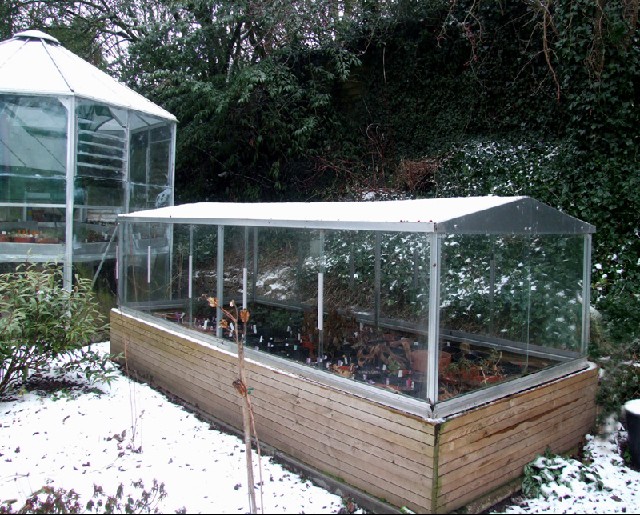 Brave flowers in the bulb house

Inside my bulb house, everything seems to be coping well. The sand plunge containing a depth of about 12cm of sand acts as a marvellous insulator.
The thermometer shows the minimum temperature last night, the upper figure showing the temperature in the sand plunge, the lower figure showing the air temperature in the greenhouse, showing a 4.5C protection by the sand plunge.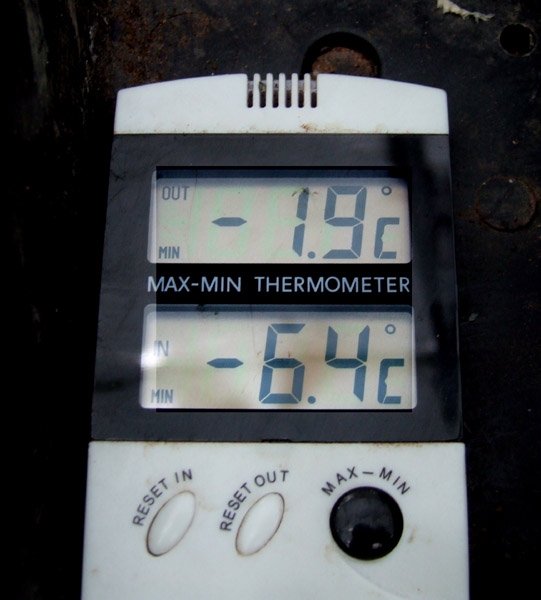 Some plants adopt interesting strategies to cope with the cold - here are Sternbergias with their leaves pressed to the surface - I suppose that is reducing surface area which thereby reduces transpiration which would cause more cooling.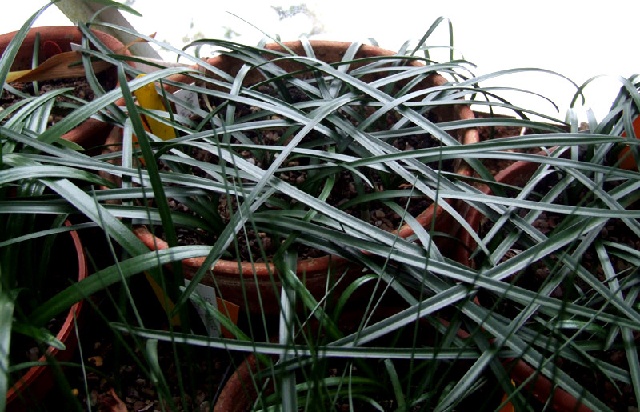 Cyclamen have a different strategy and they curl their leaves when they are frozen. I have observed this strategy countless times and they do always thaw out, yet I find it worrying to observe.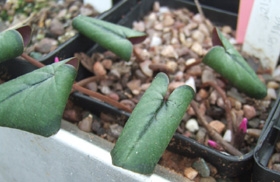 Some of the buds formed on Cyclamen coum a couple of months ago and are sitting on the surface. Another aspect I find worrying, but again, having observed it countless times I know they will be fine and those buds can sit like this for up to five months without harm.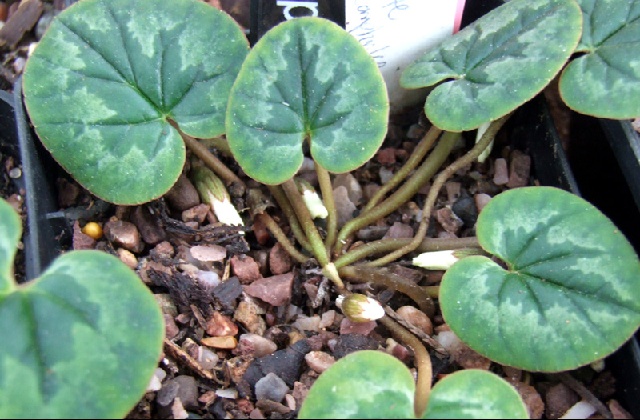 However, the narcissus leaves stand upright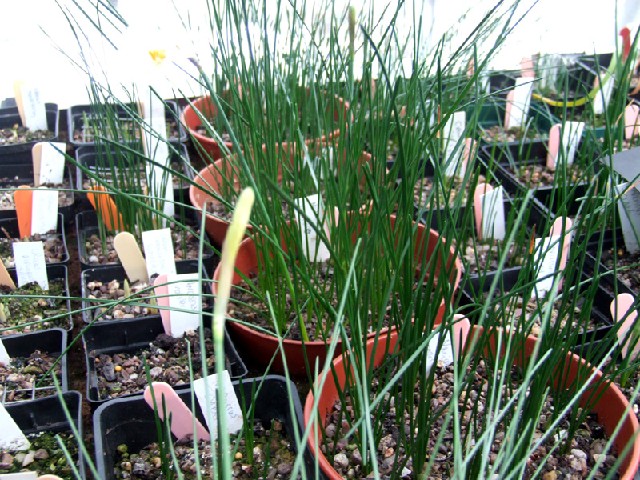 and a few early narcissus flowers brave the cold, here Narcissus 'Nylon'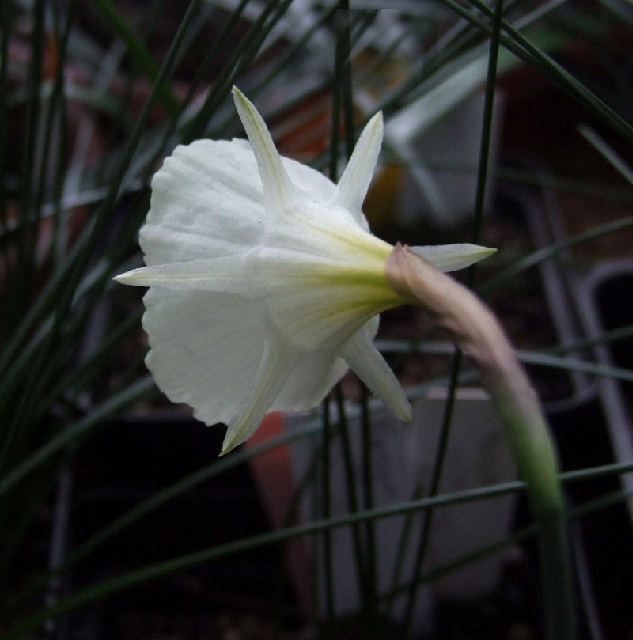 And below, a personal favourite, Narcissus 'Camoro'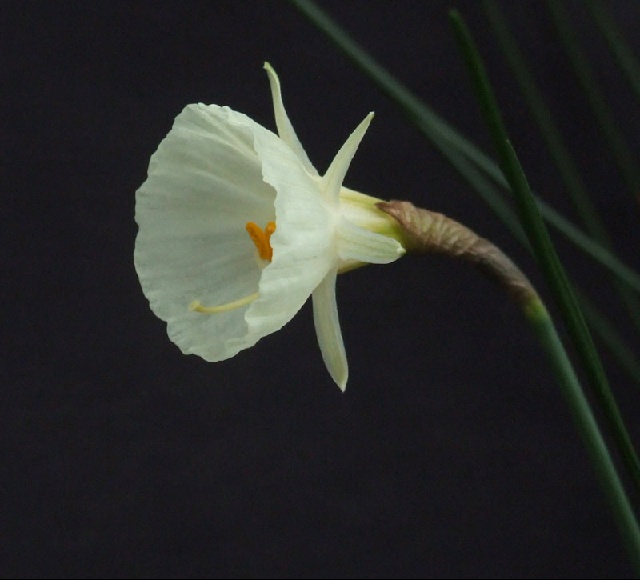 And to finish, a flower in the greenhouse that has been flowering for several weeks now,
Polyxena longituba