Most of the plants in the garden are about a week early compared with the last couple of years. I suppose that must be down the the hottest driest April on record. Luckily we have had significant rain in the last week, most of it of course, falling on Bank holiday Monday.
Here's some plants in the garden flowering at the end of May, first on the (relatively) sunny side of the garden. My raised bed has a succession of flowers through the spring and summer.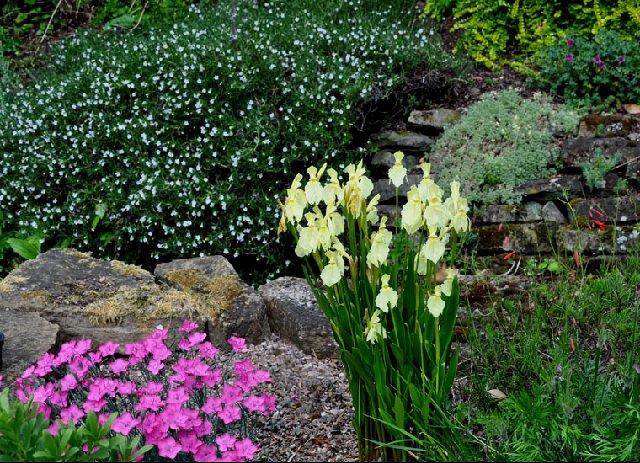 At the moment, the raised bed is dominated by Roscoea cautleyoides which I did wonder had died in the winter. I always forget how late it appears and then how quickly it comes into flower. Strangely, this year it is quite significantly shorter than usual, I'm guessing this is due to the dry April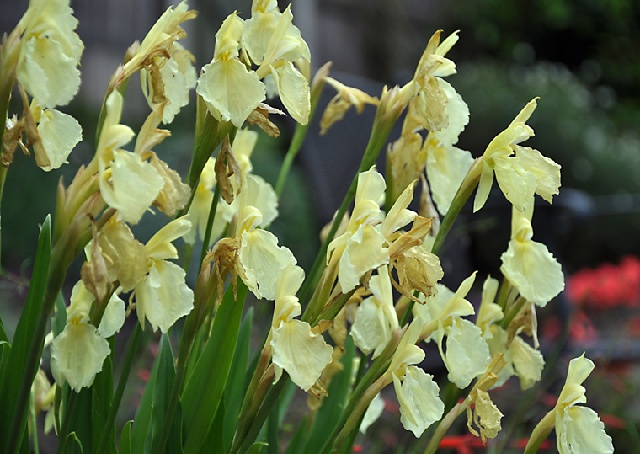 Also in this bed, an acquisition new last year that I'm very pleased with, Dianthus "Freda Woodliffe". Dianthus in general don't do well in our acidic shady garden. The garish colour clash with the Roscoea was not well planned.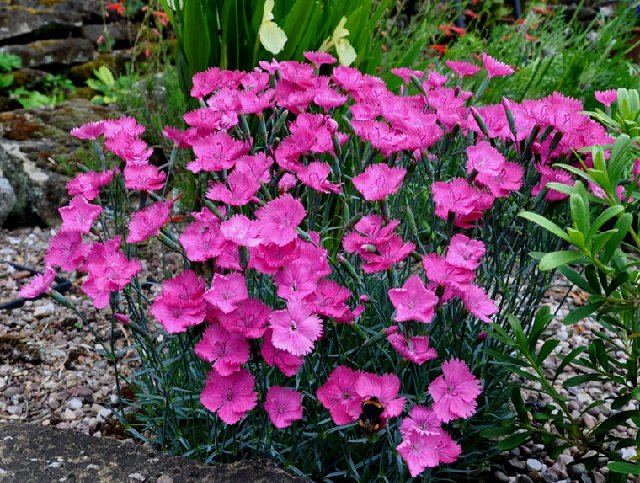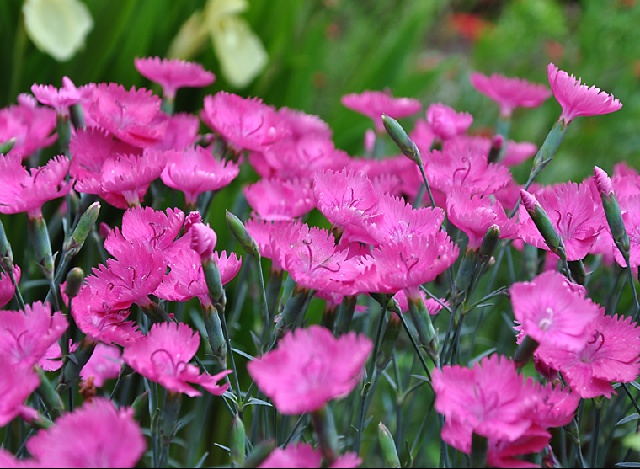 Another genus I am fond of but, in common with its close relation Dianthus, typically does not survive for long with me. This is Saponaria "Bressingham". It's looking happy so far, so I'm keeping my fingers crossed.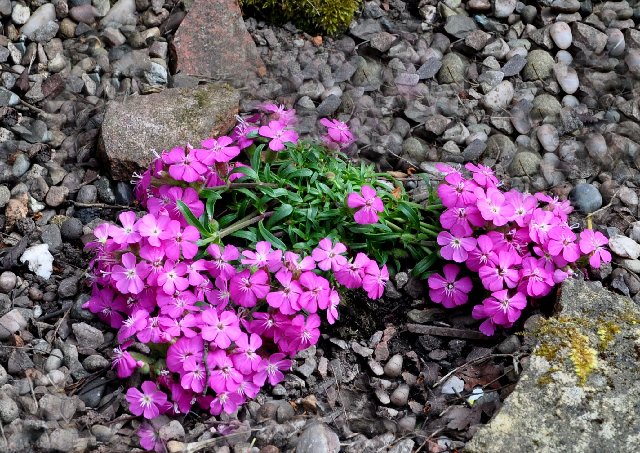 Now into the crevice garden, also on the sunny side of our garden.
Potentilla nitida never flowers particularly well, but this is a good colour form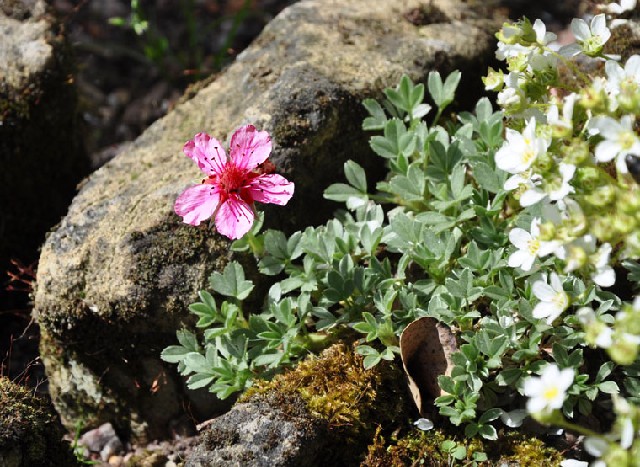 Tsuga canadensis nestling in a crevice must be one of the slowest growing conifers.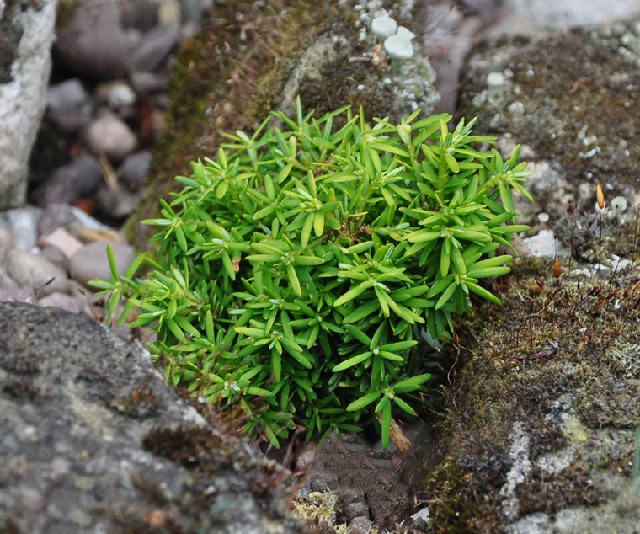 Although I've never seen a flower on Bolax gummifer, it adds foliage interest in the crevice garden. It's survived the last two cold winters in the crevice.
Sempervivum long forgotten name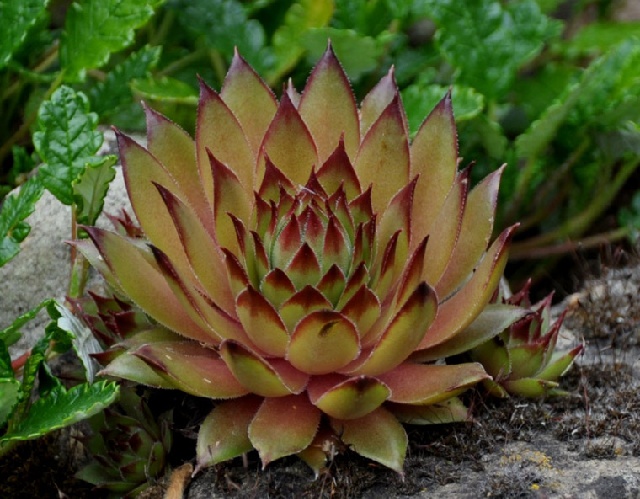 Leucogenes tarahaoa one of the four species of so-called New Zealand edelweiss, this one from Mount Peel on South Island. Looking happy in the crevice so far, time will tell!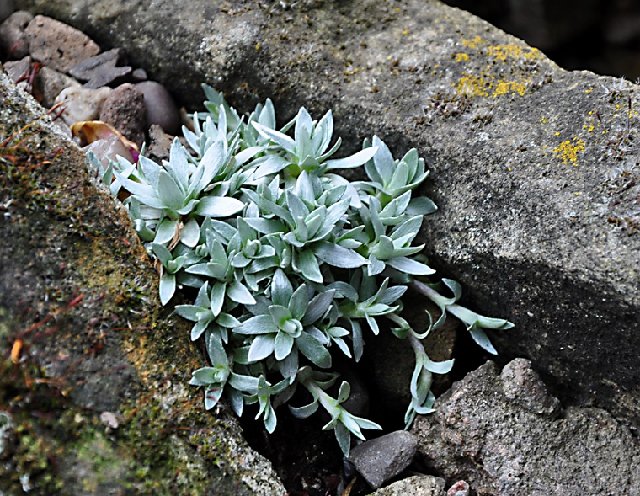 At the edge of the crevice, spilling out onto the gravel is Dryas octopetala with its characteristic twisted seedheads.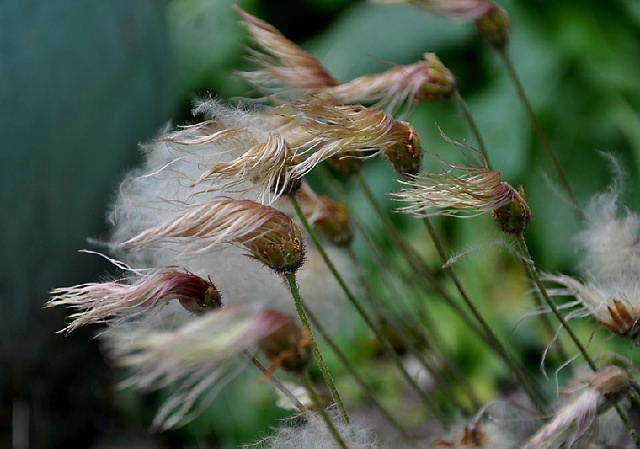 And by the Dryas, more seeds ripening, this time within the tomato-like fruits of Mandragora officinalis. It reliably produces huge quantities of seed which goes into the AGS seed exchange.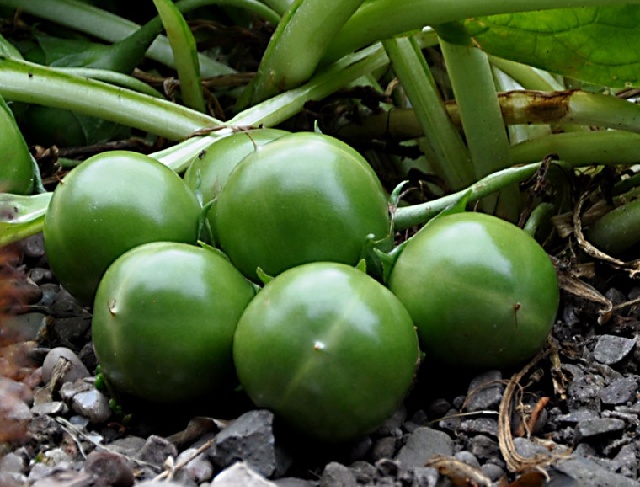 And now on the shadier side of the garden, another form of Roscoea cautleyoides much shorter than the other and with narrower central petals. It's been suggested that it might be the cultivar "Jeffrey Thomas" or "Reinier". If anyone knows the characteristics of these cultivars, I'd be pleased to know. Alternatively, I shall await the results of the Roscoea trials which I hope will publish those characteristics.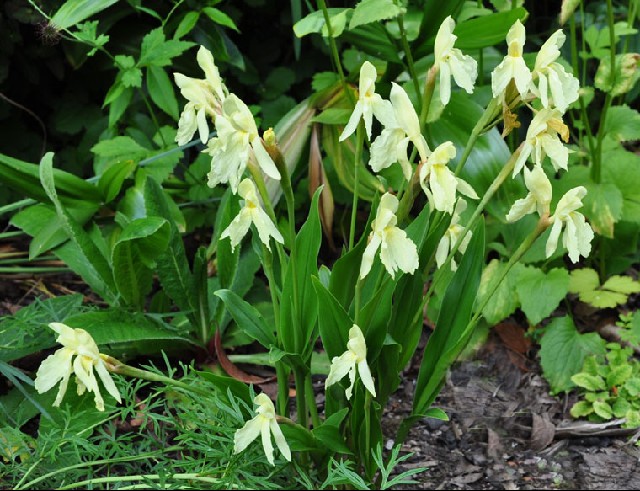 Dactylorhiza foliosa - one of my favourite plants of this time, this year starting into flower about a week early. It's usually at this stage around the 7th June and in full flower for about a month.