We set off for Antalya in South West Turkey on the 9th April, hoping to have a week's holiday flower spotting, returning home on 16th April, in good time for the Midland Show on the next day. Unfortunately, the best laid plans do not allow for volcanoes in Iceland halting most air traffic in Europe for six days. I'm still trying to catch up time lost due to the prolonged stay! Garden needs weeding and tidying, seedlings need pricking out, pots need checking ….. Let alone hundreds of pictures to sort, edit, etc
The trip was arranged by the Cyclamen Society, jointly with the Mediterranean Garden Society. Our leaders were botanist Chris Gardner and his botanist wife Basak (whose father, incidentally, is Adil Güner, Director of Istanbul Botanic Garden.
We stayed in the old town area of Antalya, in a delightful hotel comprising four linked traditional buildings with a pool and lovely courtyard.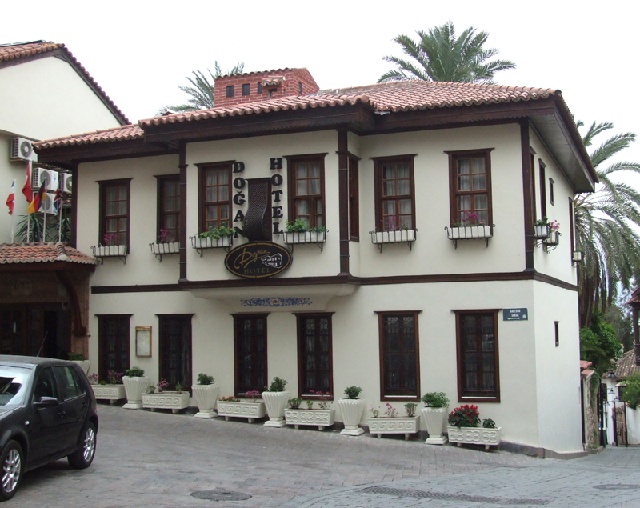 We had two days before the rest of the group arrived, so we spent the time exploring the old town of Antalya.  The town was built round a busy harbour and the area near our hotel consisted of a warren of narrow streets with shopkeepers working hard to sell us all sorts of sweets, spices, carpets, trinkets and jewellery.  There was a wide choice of restaurants serving excellent food. 
These next few pictures give the flavour of the old town.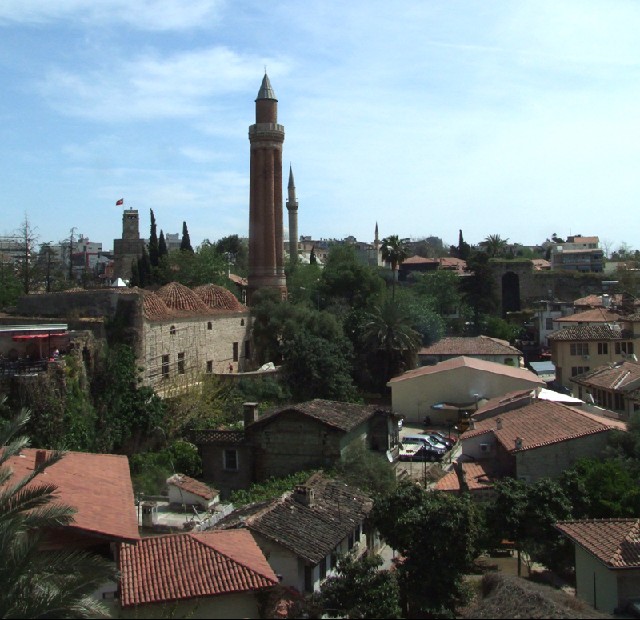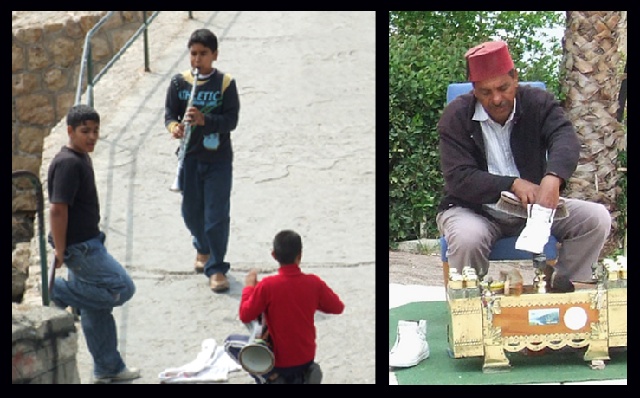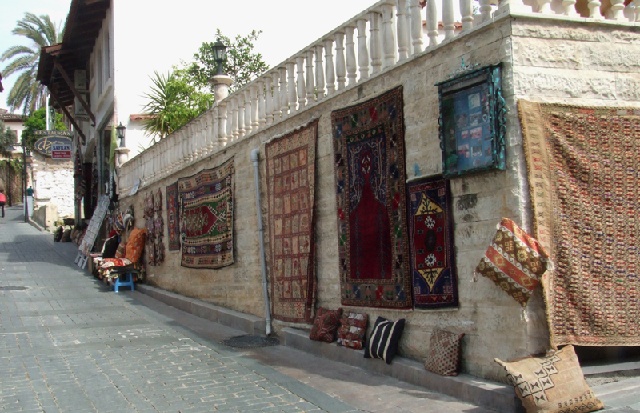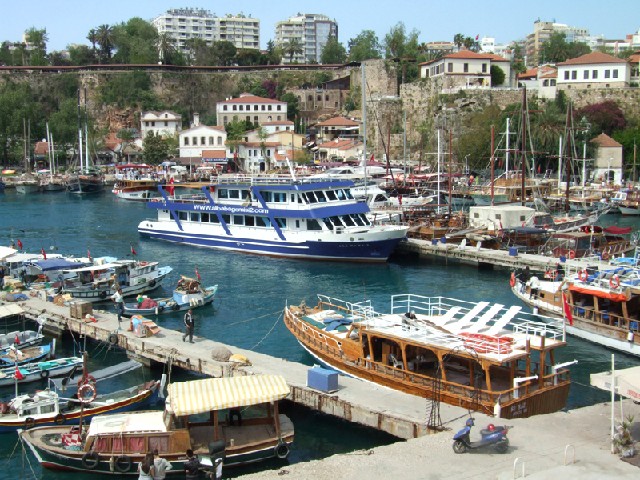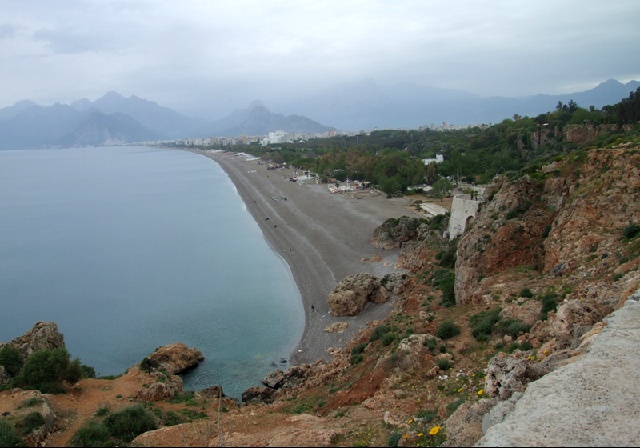 Kemer Valley and Tahtalı Dağ
The first day  we travelled west from Antalya first through steep coastal pine‐wooded scenery in the Kemer valley, then we swapped our minibuses for open sided jeeps to take us up through cedar forest to the high slopes of Tahtalı Dağ.
The Kemer Valley and some of the plants we saw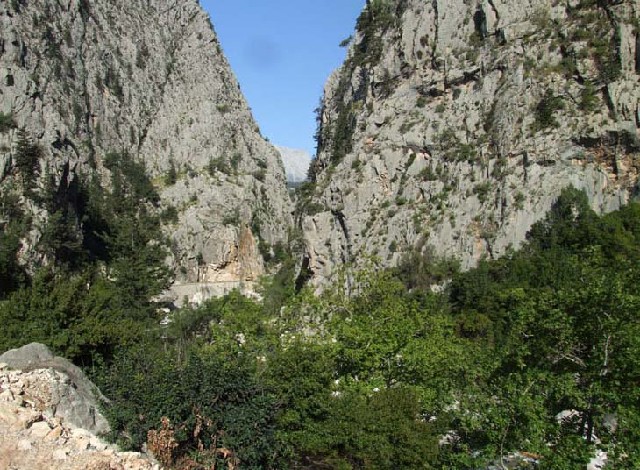 Papaver gracile in habitat and close up (below)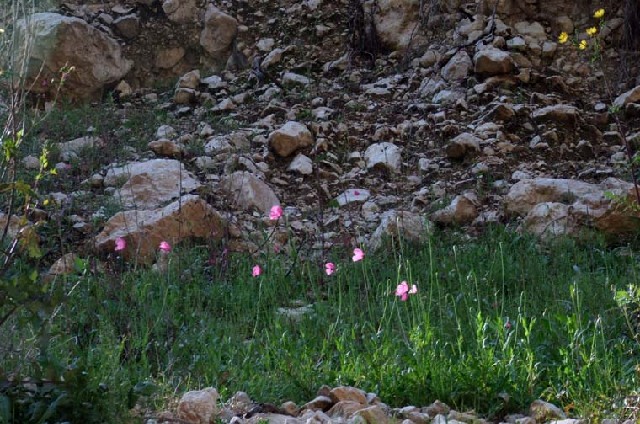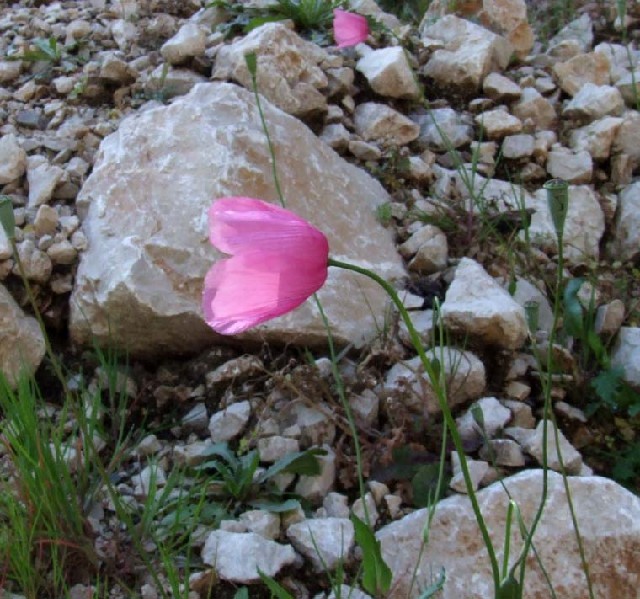 Campanula lyrata (below)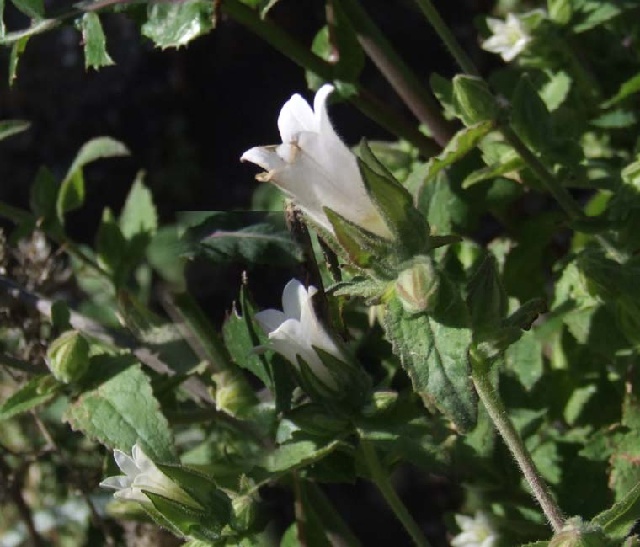 Erophaca baetica subsp. orientalis (previous name: Astragalus lusitanicus ssp orientalis) (below)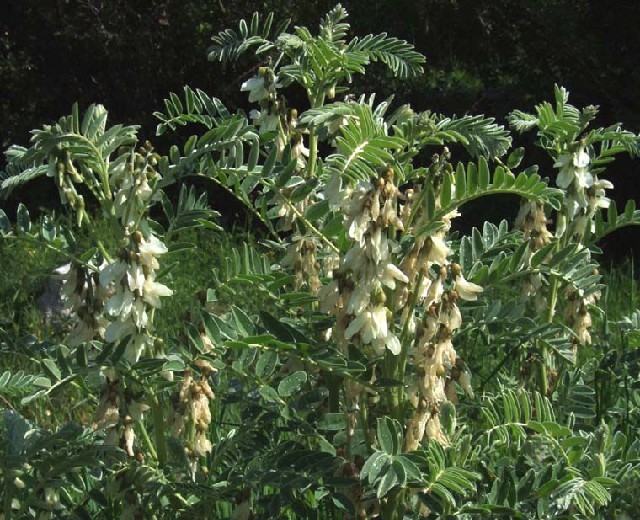 Silene aegyptacea was a very common plant on the road side - quite a pretty little thing, but clearly it could be very invasive if the conditions suited (below)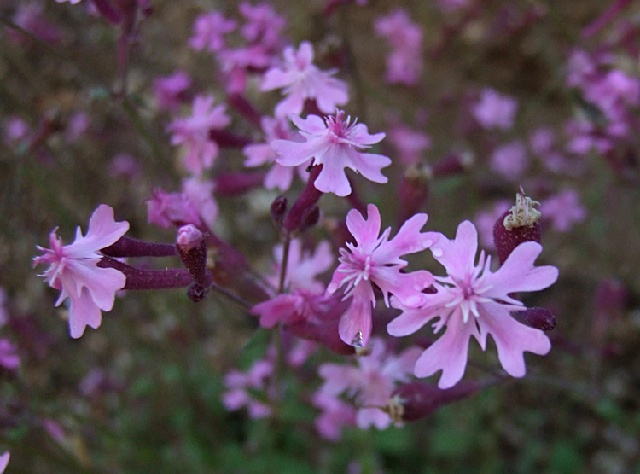 As we drove higher up the valley, we saw specimens of very old Plane trees (Platanus orientalis)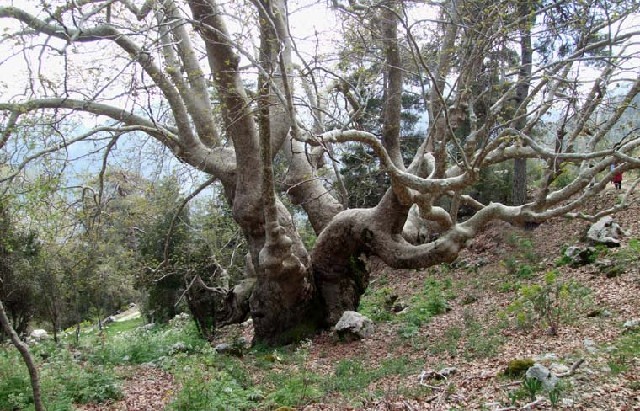 These trees created their own micro-environment under them. There was a thick layer of last year's leaves, and under that a layer of leaf mould from previous yeas' deposits. Several plants took advantage of the site, open in the winter and spring, but cool and shady in the summer with rich growing conditions.
Valeriana dioscoridis (below)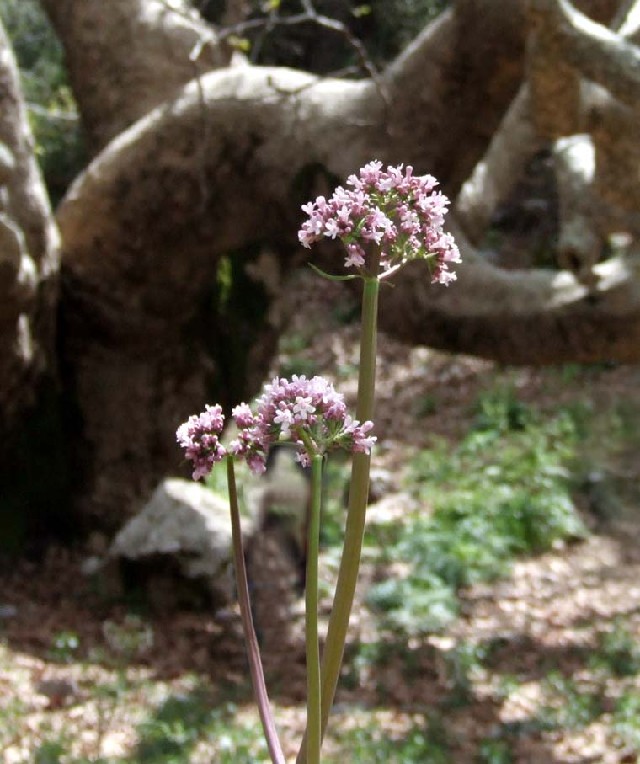 Lamium garganicum (below)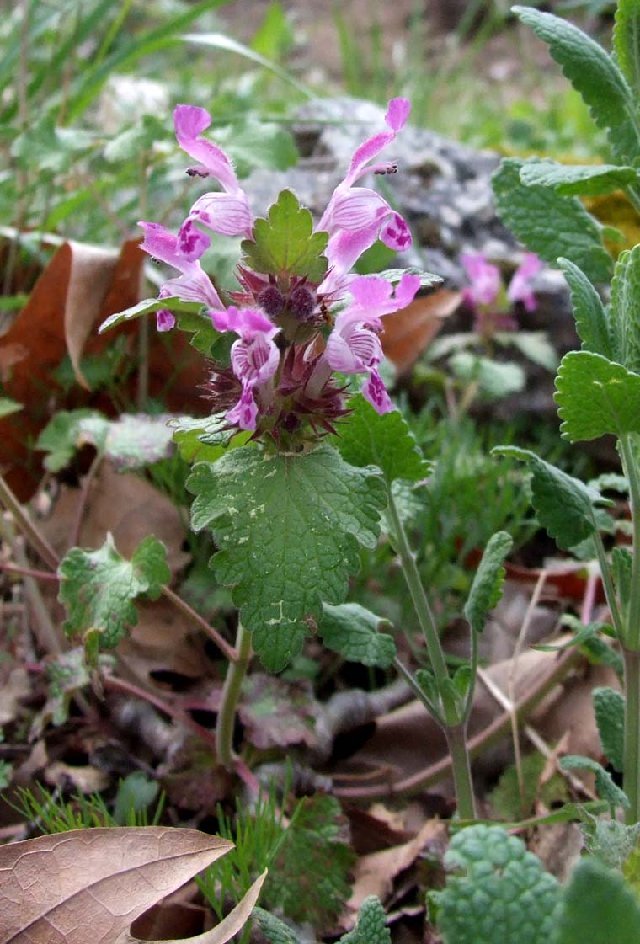 Cyclamen alpinum (below)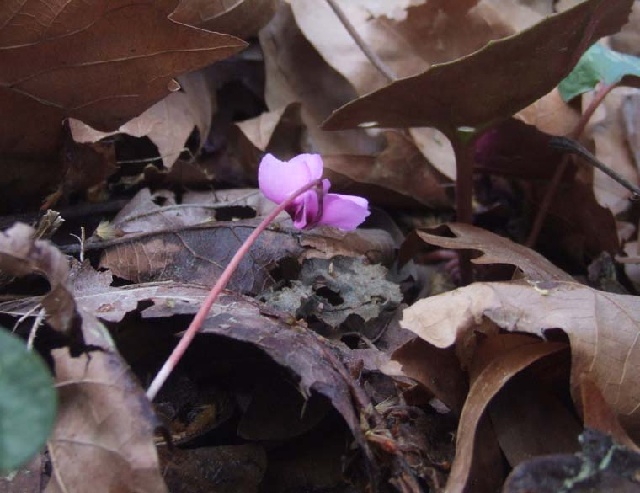 Views of Tahtalı Dağ from the jeep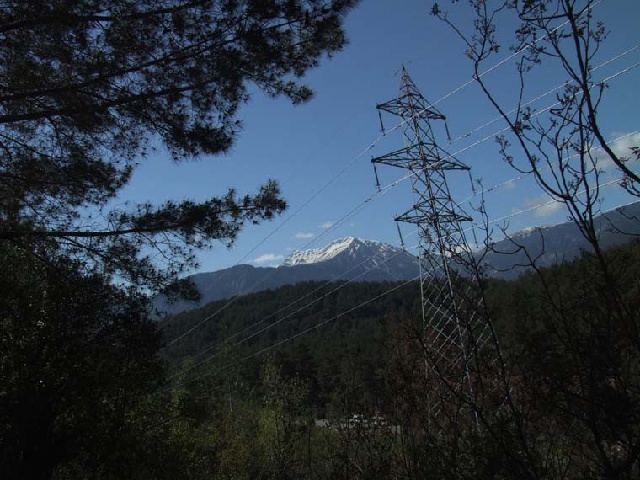 The terrain at the top was fairly inhospitable - very rocky and little soil.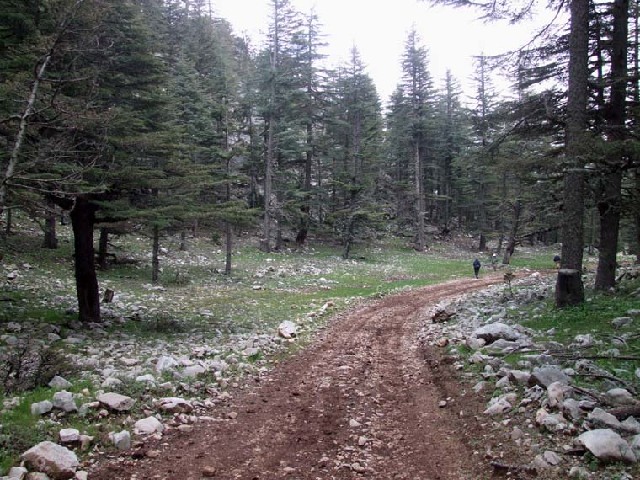 Gagea sp (probably G fibrosa I think)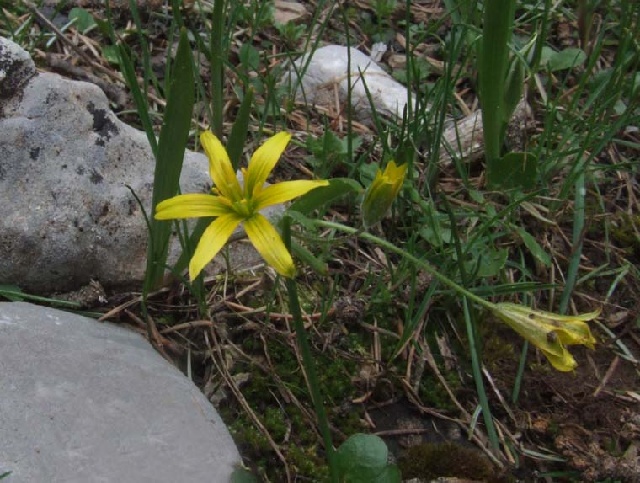 Anemone blanda