Winter flowers continue

Our garden usually looks good in January and February, with hellebores, eranthis, galanthus and cyclamen all in flower. These winter flowerers are rather variable in timing year by year, this year flowering two to three weeks later than last year. Some of these winter bloomers keep going a long time, giving very good value to the gardener. I grow several hellebores and in recent years, they have started flowering in early January. This year the snow held them back until late January but they are still looking quite good at the moment.
Helleborus foetidus continues to give interest for many weeks, and seeds around with variable results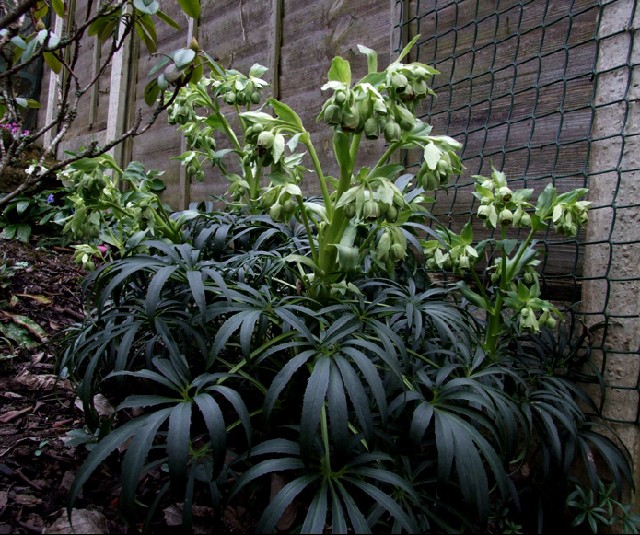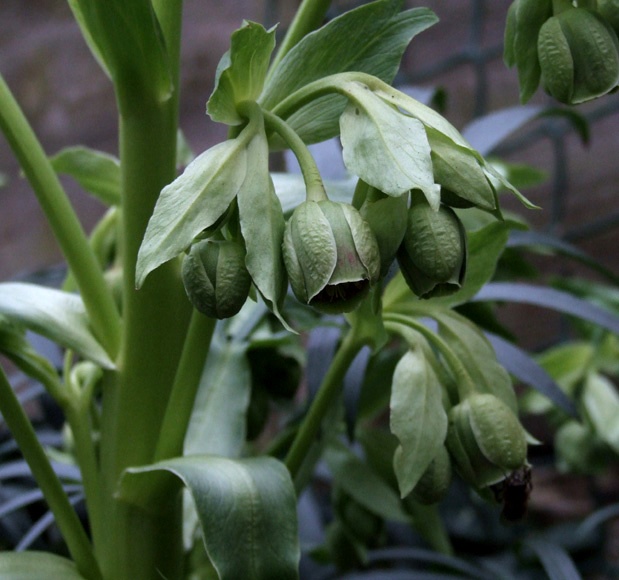 Most of my hellebores are Ashwood hybrids in various colour forms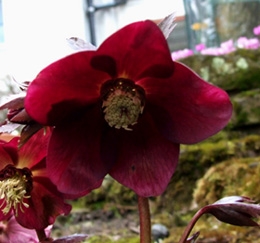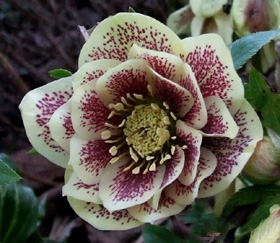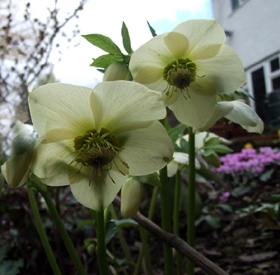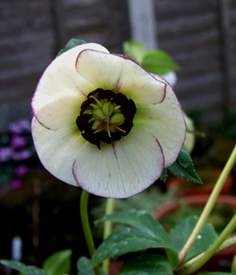 Another plant which gives excellent value for 2 to 3 months is Cyclamen coum, here in a mixed planting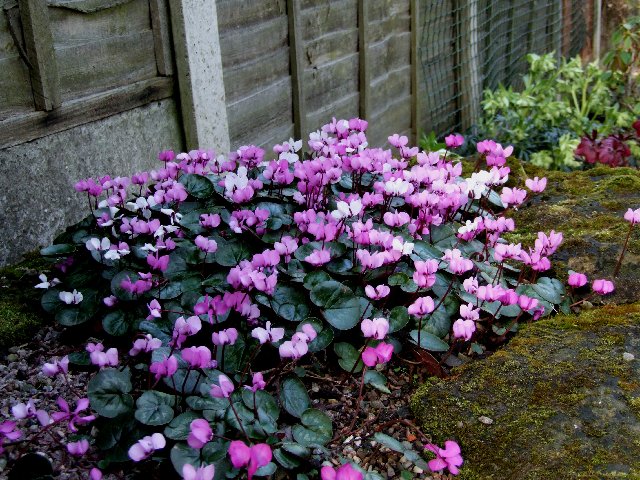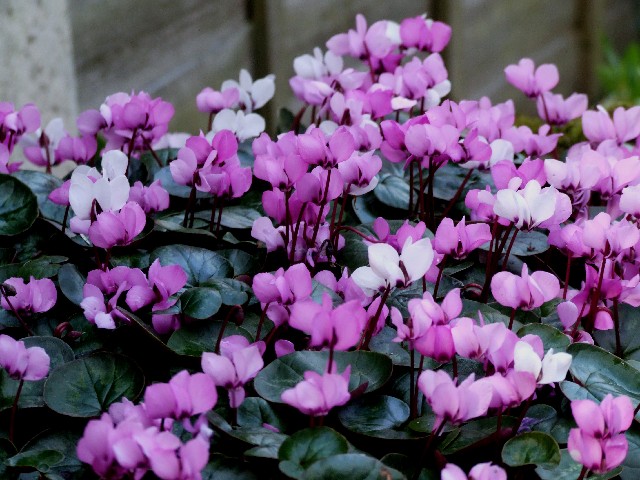 Spring has officially begun

During the last couple of weeks, there has been a significant change in the garden. The soil temperature has warmed up to a level which gives the trigger for many plants to start to move. Seeds have germinated, Narcissus have opened, buds are breaking all around. Spring has officially begun! The narcissus must be one of the mostly widely grown plants in suburbia, with most gardens having a clump in one or more varieties. The smaller types are now very common, with Narcissus Tête à tête perhaps being one of the most frequently seen. I have several varieties of narcissus in the beds and rockery. Early Dawn is usually my first in flower, a large flowered trumpet type. Narcissus cyclamineus is a beautiful dwarf species which enjoys a moist acidic site. Here, with frequent watering from rain running off our patio onto its site, it has increased gradually from an initial planting of 2 bulbs a couple of years ago.
Narcissus Early Dawn Narcissus cyclamineus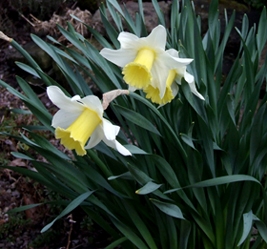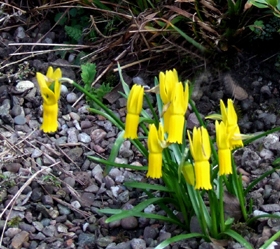 Jetfire is a cyclamineus hybrid, with a contrasting orange corona. It is not actually one of my favourites, I prefer the more delicate colouring of Narcissus moschatus with its creamy drooping flowers.
Narcissus 'Jetfire' Narcissus moschatus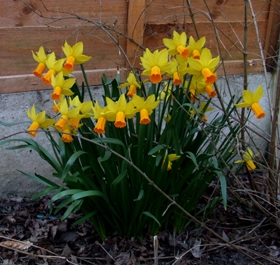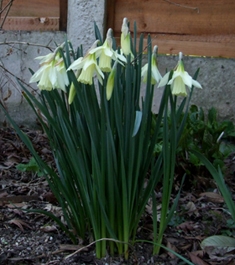 Narcissus 'Small talk' is a small miniature trumpet, and because of its diminutive size, it looks best in a rockery or front of a bed.
Narcissus 'Small Talk'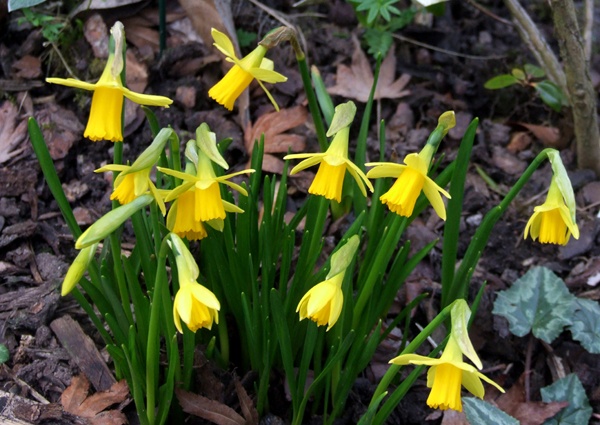 And to finish this progression from late winter to early spring, a mixture of early spring awakenings from the garden
Prunus incisa 'Kojo-no-mai' (I am reliably informed that the Japanese cultivar name means 'Dancing on the lake')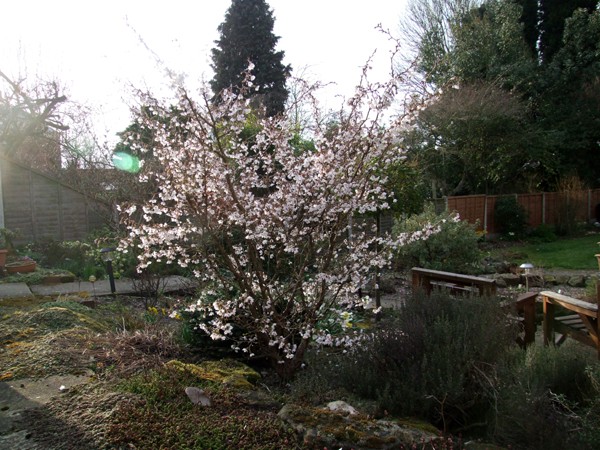 Breaking buds of Primula denticulata and Rhododendron 'Yaku Fairy'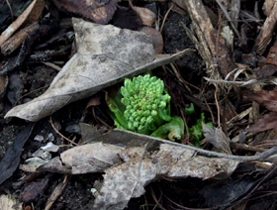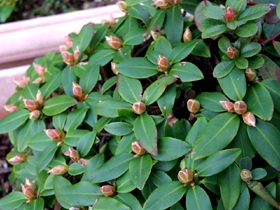 Erythronium tuolumnense Paeonia tenuifolia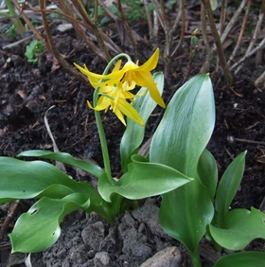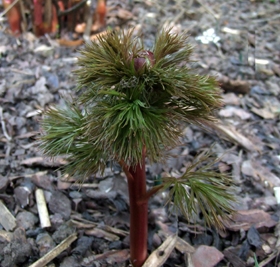 Daphne mezereum alba - sadly, an unscented variety
An unusual plant in cultivation, Mandragora officinarum is a Mediterranean plant found growing in rough ground. In common with many other members of the family Solanaceae, it is highly poisonous and also has hallucinogenic and sleep-inducing properties. In Shakespeare's play, Cleopatra requested "Give me to drink mandragora, that I might sleep out this great gap of time my Antony is away."
There are many myths and legends surrounding the plant. Presumably because it has roots in the shape of a human body, it is reported that if dug up, it would scream, and anyone hearing this would die. The following directions for harvesting a mandrake root in relative safety were given in the first century AD: "A furrow must be dug around the root until its lower part is exposed, then a dog is tied to it, after which the person tying the dog must get away. The dog then endeavours to follow him, and so easily pulls up the root, but dies suddenly instead of his master. After this the root can be handled without fear."
Mine was grown from AGS seed (of course!) and after several years, I have no reason to dig it up, as it is growing happily in a gravelled area. An intriguing plant, rather than a beautiful one!
Mandragora officinarum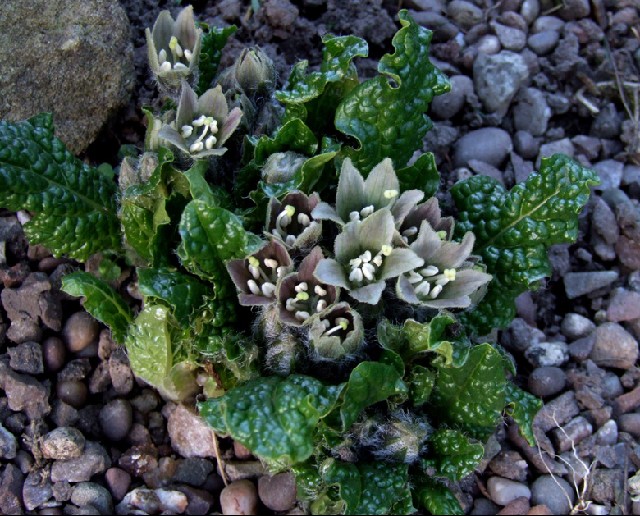 And to finish, a happy story of Sebaea thomasii, killed by me several times in a pot, now enjoying life in the open garden. A gentian relative from South Africa, I have in the past wondered at its hardiness, but it has now survived two winters, including the recent hard one, with three occasions of complete snow cover. It has the added bonus of a lovely scent. Here growing in a moist bed with Erythronium japonicum about to open on the left and Primula sieboldii behind.
Sebaea thomasii