In June I repot my hepatica collection. Seeds were collected a month ago and sown straight away and now wait for germination next spring. Some plants now some look slightly tatty with old flower stems still hanging on, and now is a good time to sort them all out and introduce new compost.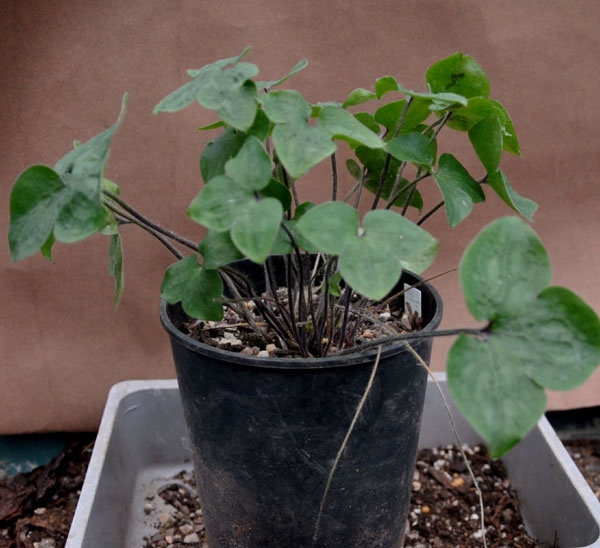 The plant is tipped out of its pot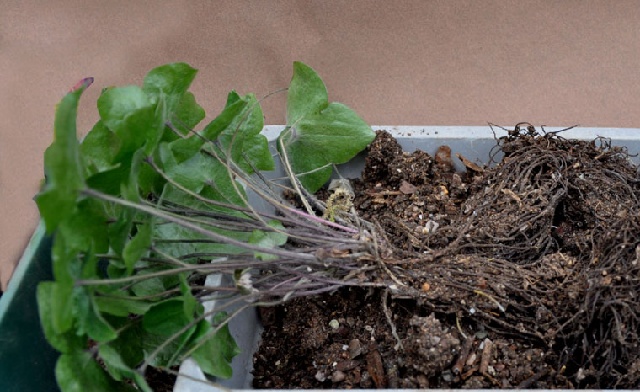 I use a plastic fork to "comb" to remove any old and dead roots.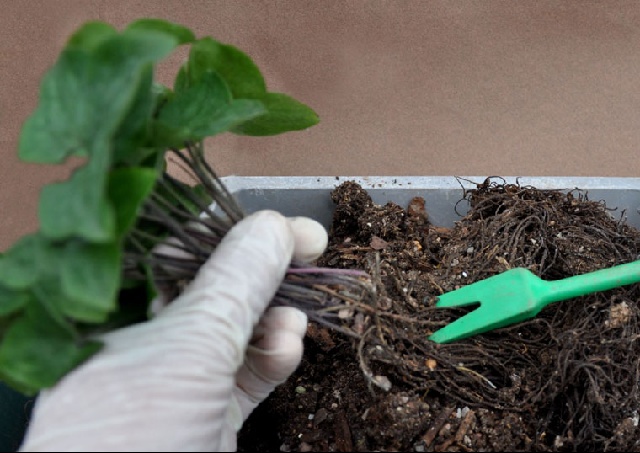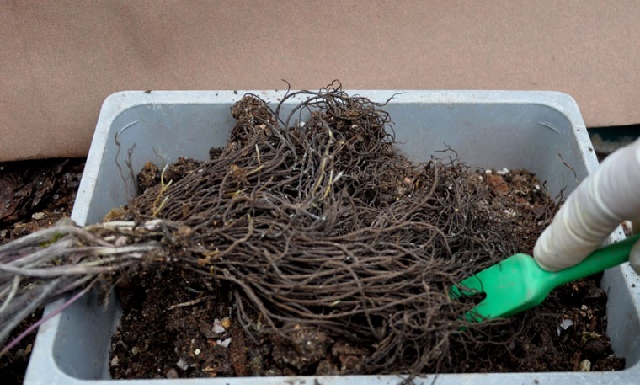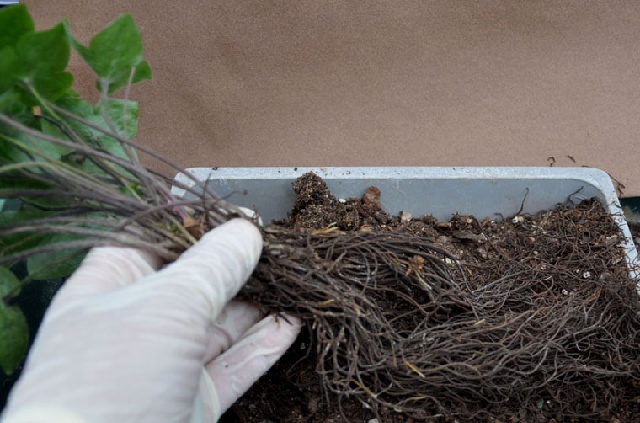 The plant looks clean and new root growth is evident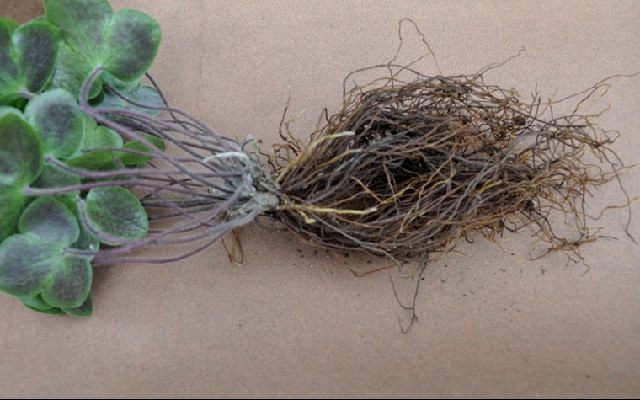 I make up a mix with roughly equal parts of leaf mould, perlite and John Innes No3 and add a pinch of bonemeal.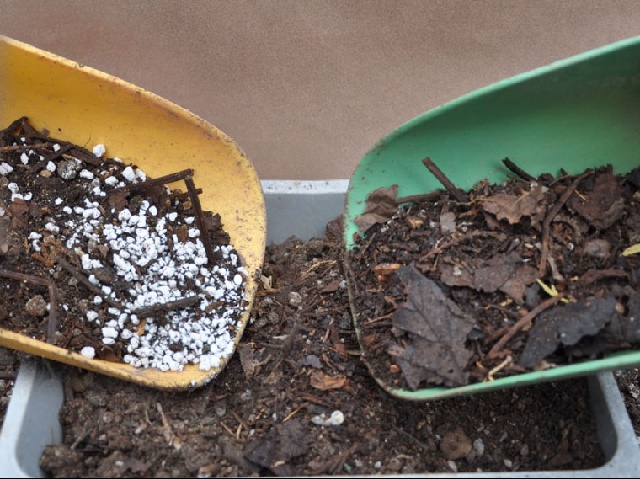 I mainly use deep one litre plastic pots as hepaticas have deep roots. The compost is fed in round the edge of the pot whilst the plant is held high enough so that the crown ends up above the final top dressing of grit.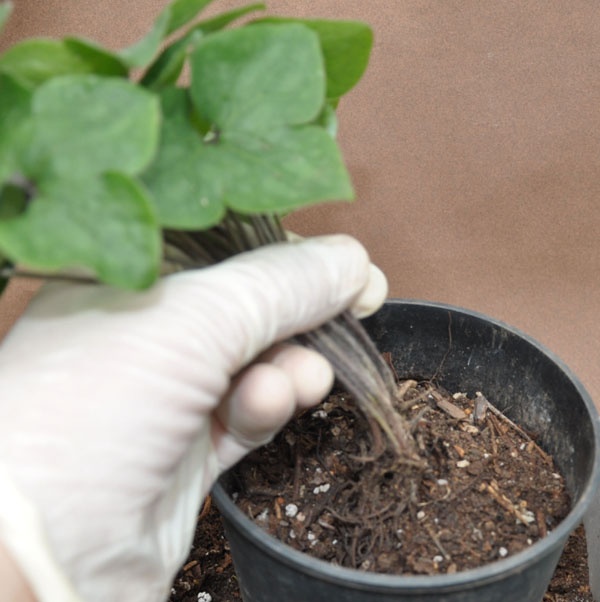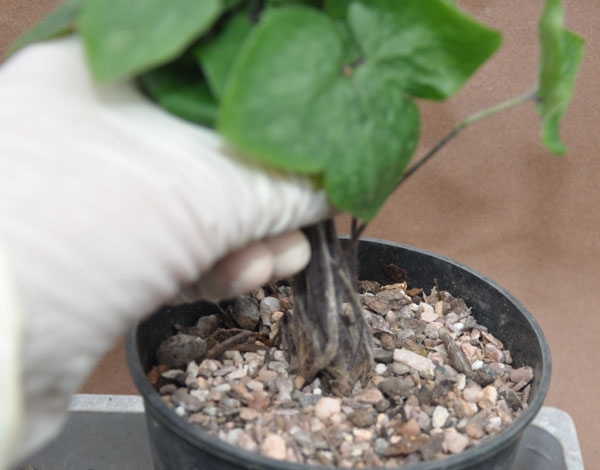 Sometimes it's possible to tease the roots apart and divide the plant.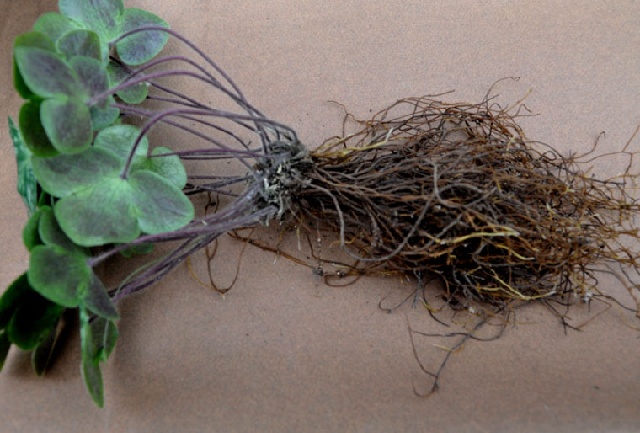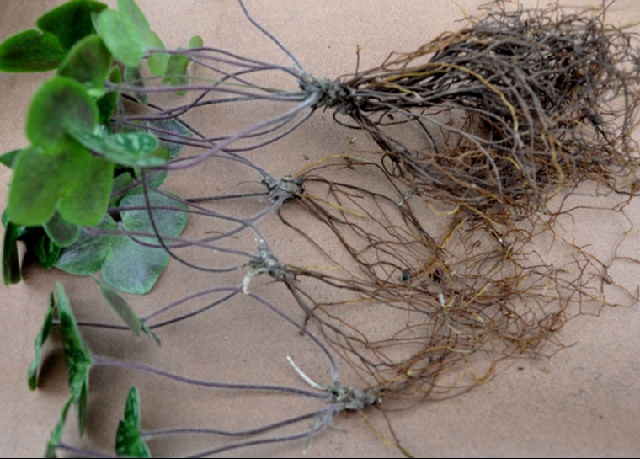 and sometimes a new plant forms from the root and this can be gently separated with a piece of root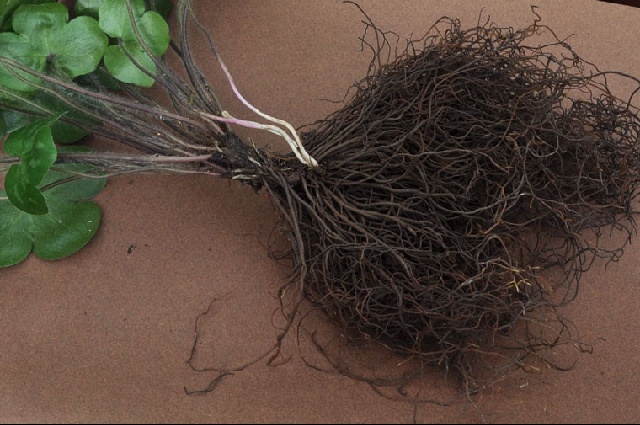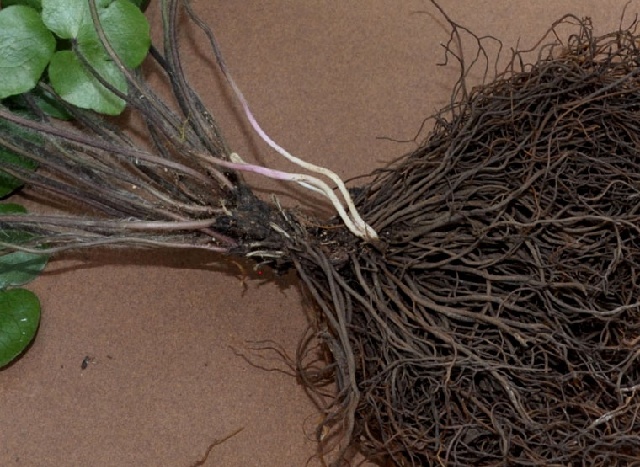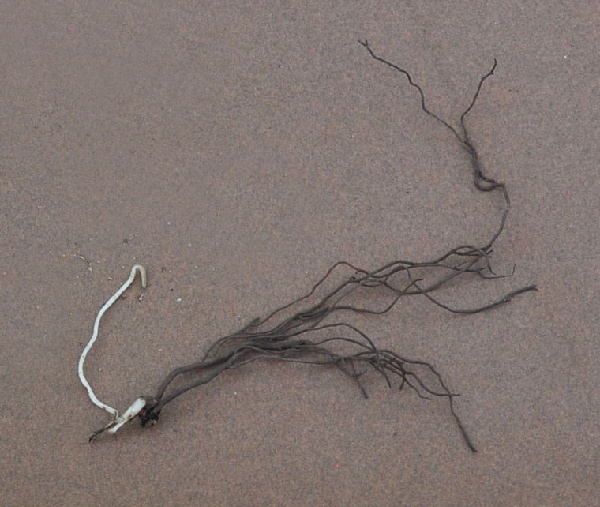 The newly potted plants are watered and put in my shady Access frame for the summer and autumn. In the wild hepaticas are often found in deciduous woods where they are in heavy shade in the summer.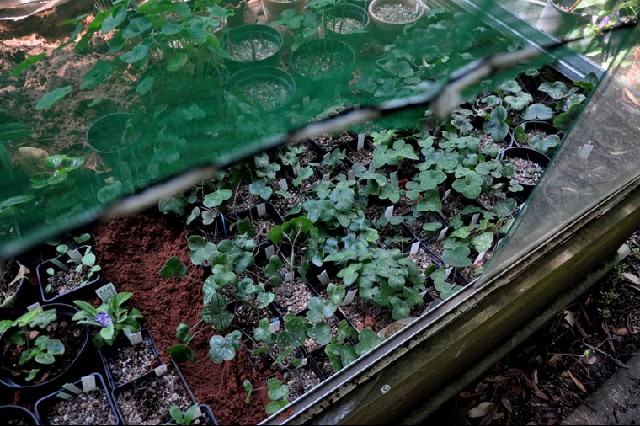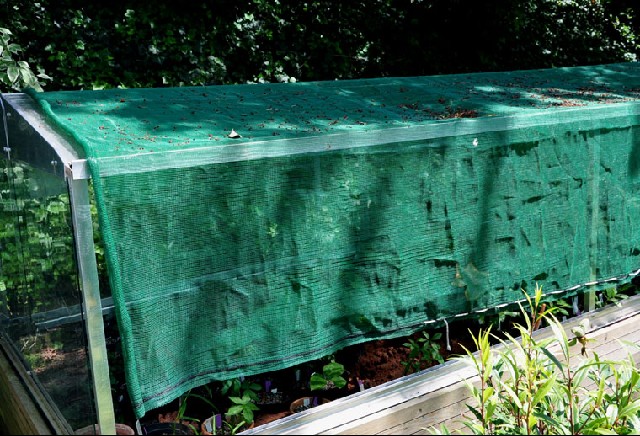 The Access frame contains mainly woodland plants that have finished flowering and enjoy shady conditions while in leaf. I take out most of the glass from the access frame in the summer to let the rain fall on the hepaticas, trilliums, arisaemas and primulas.
Hepaticas that were sown in 2009 and germinated last year are now starting to look like decent little plants. Maybe some of these will flower next year, but for most it will be another year after that. Hepatica growers need to be patient people.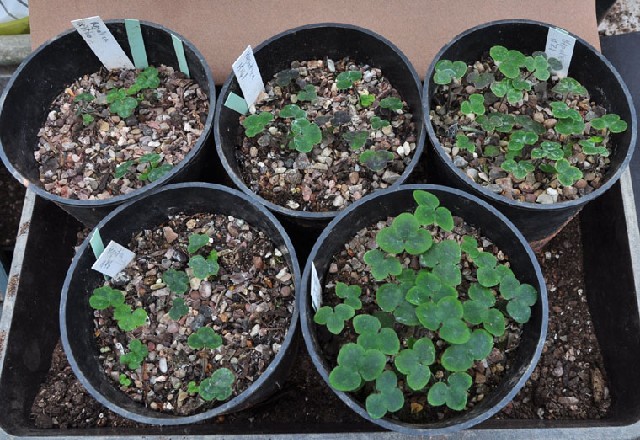 Please add any comments in the Midland Diary Discussion Thread