A fortnight is a long time!

A fortnight ago I said that our olive tree had succumbed to the winter - and I also thought that the same fate was due to our standard bay tree. The latter had lost all its bark the winter before last, then this year's second cold winter seemed to have finally finished it off. I am very pleased to see that in the last fortnight, both plants have started to shoot from the base - two miracles! The bay tree I am especially pleased about, as we had had this plant over 20 years and trained it as a standard. They are hardier when grown naturally, but trained as a standard they are more susceptible to cold winters, and so we had previously brought it in every winter to a frost free situation. When we finally planted it out, it was just before the hard winter of 2008-09. It was wrapped in fleece and bubble wrap, but suffered badly. It recovered a bit, but then it faced the recent winter, and all growth above ground was killed off.
Here's a picture of it in happier times, as a standard tree in a pot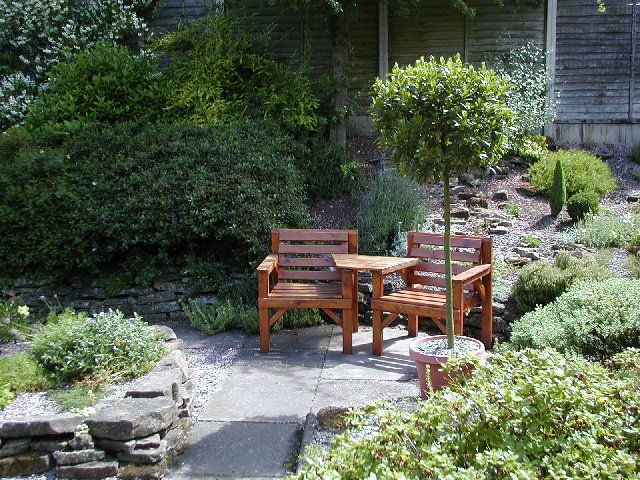 Here it is now, all but dead.  All growth above ground has been killed off, and it has been chopped down,  BUT it is now shooting from the base.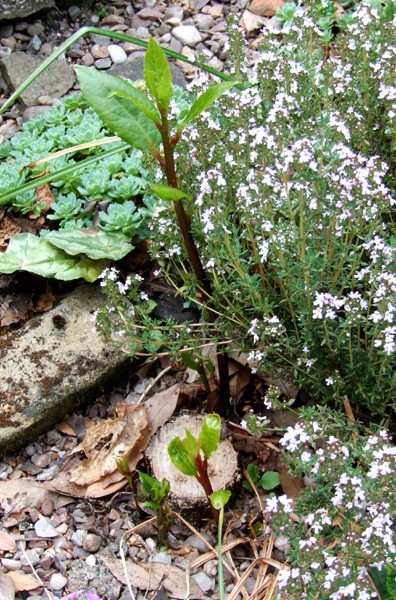 Repotting hepaticas

Here in the Midlands, Hepaticas flower from February to April, then set seed.  I collect the seed in the first two weeks in May, then after that, I repot them, so that is what I did at the weekend.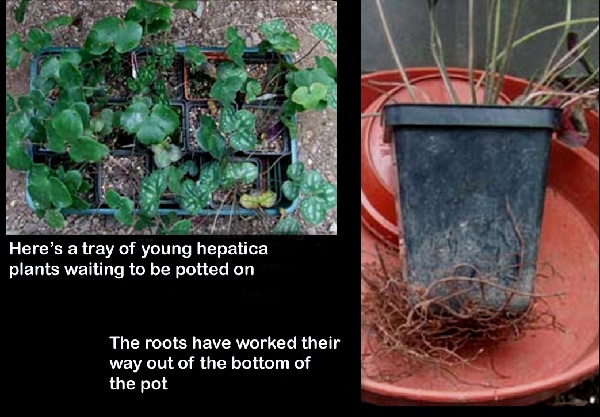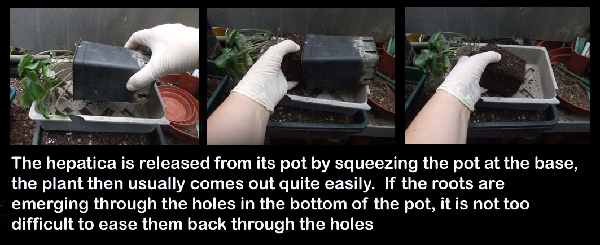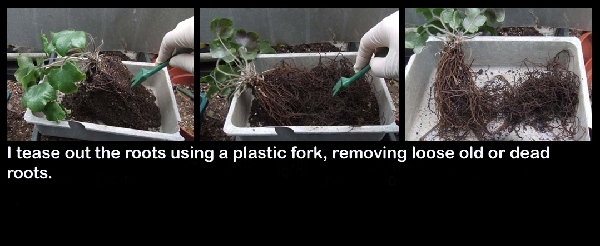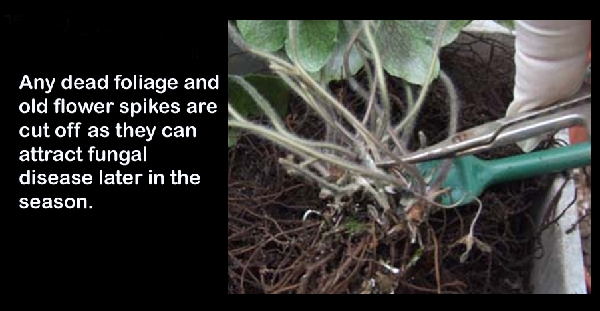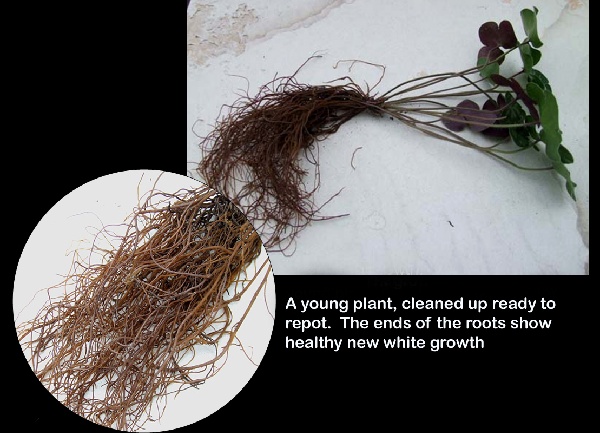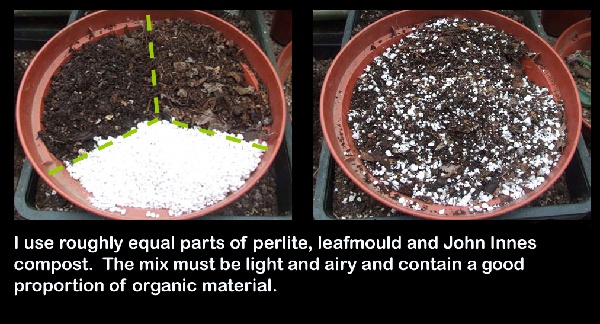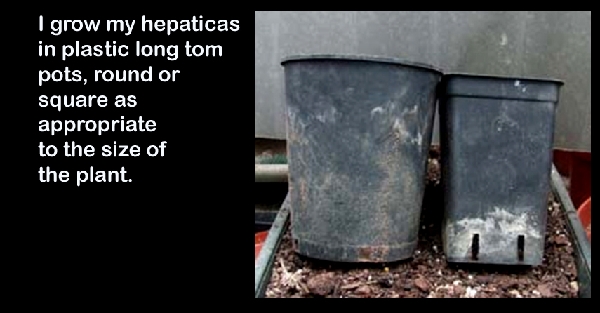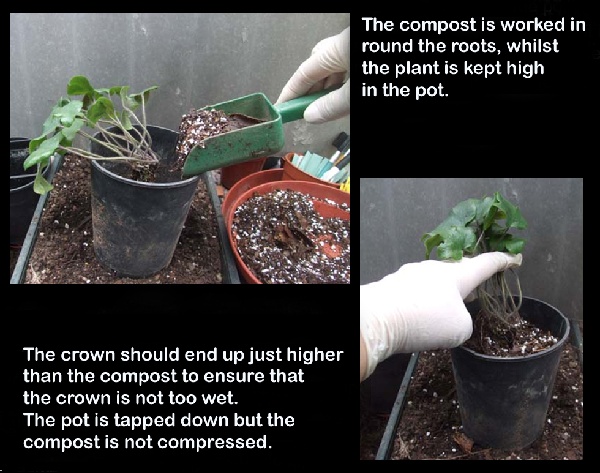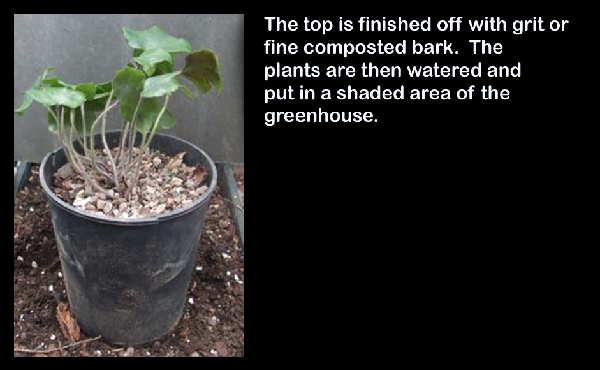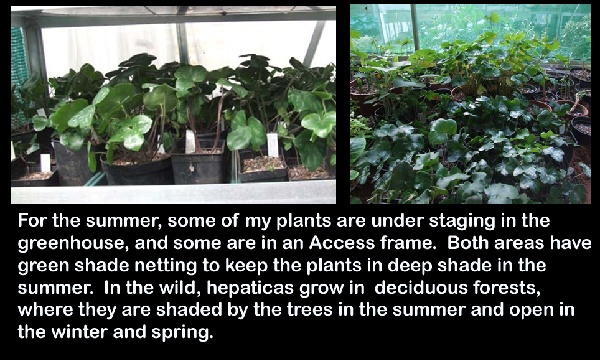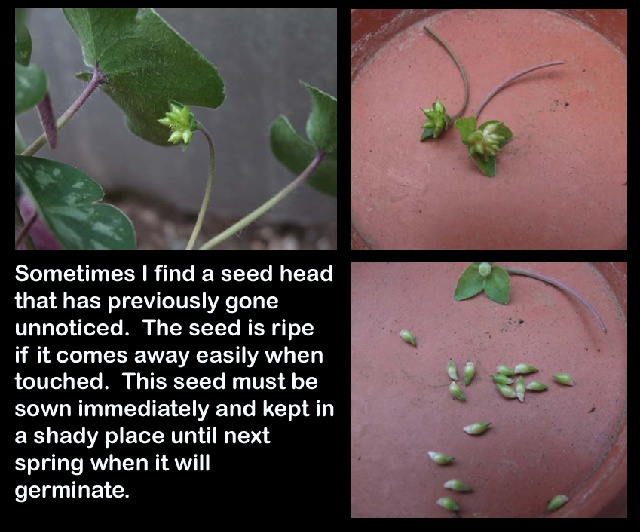 Propagation
Sometimes on repotting, the plant can be split and propagated that way, but they are not very happy with this treatment and sometimes one or other of the divisions die.  Sometimes, if seed was not collected in the previous year, you will find seedlings in the pot.  I have realised it is not a good idea to assume these are the offspring of the pot you find them in, as often the neighbouring plant has dropped its seed in the next door pot.      
Here are some seedlings from seed sown last year, firstly pictures taken in March, then pictures taken last week.  Some of the seedlings still only show cotyledons, some show the first true leaf.  They will be take two more years typically before they flower.  You need a lot of patience, but if you sow every year, then in a few years you will be getting new flowering plants every year. 
New seedlings, picture taken March this year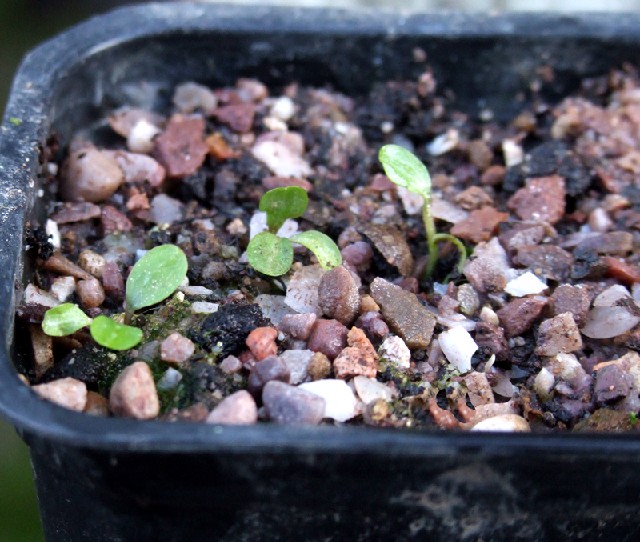 Seedlings three months old, taken last week

Please add any comments or contributions in the Discussion thread, click here for the link: