It's been a cold few days in Wolverhampton. The lowest temperature reached so far was -6C on the night of the 2 January, and a couple of days it has stayed below zero through the day.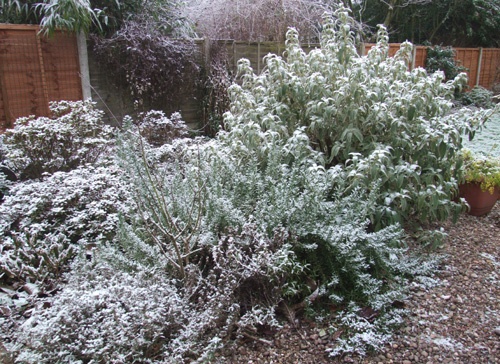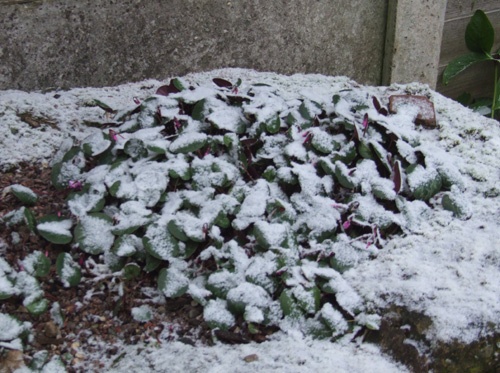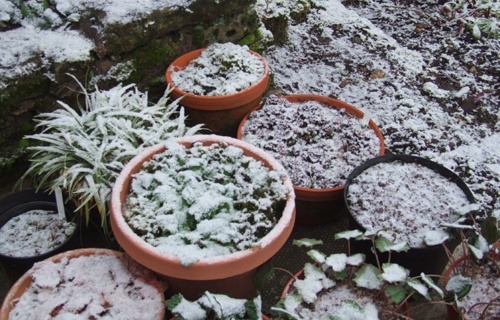 I hadn't meant to be anonymous in my first blog. For those who haven't worked it out, I'm Diane Clement, and I live in Wolverhampton in the West Midlands. I wouldn't describe myself as a gardener, to me that is someone who has created a garden. I don't have a very interesting garden, but I do grow lots of plants, many of them in pots. I have far too many to manage any of them particularly well. I have three greenhouses and two large Access-type frames.
I have gradually become a seed junkie. Every year I sow at least 200 packets, some years it has been almost 400 packets. I take part in the seed exchange of several societies, such as the AGS and also the seed exchanges of several specialist genus groups. I also buy wild seed from collectors, and avidly read their lists, wondering what to try next. This year I have seed from Jim Archibald, John Watson, Ron Ratko and Vojtech Holubec. I also have quite a lot of my own seed and some from personal swapping. I always have seed from previous years that I never got round to sowing or have divided to try different methods.
When I start to sow, I divide the seed into categories: firstly into dicots and monocots. The monocots are usually sown into 9cm square pots. Then I look again at the dicots and take out any that will need special treatment, for example: ericaceous seed, gesneriads, also ferns. A few genera I treat individually: cyclamen, paeonia, meconopsis. This year, I have some rosulate viola seed from South America but there's no need to rush to sow these yet, it will need specialist treatment later in the year.
In my first blog, I showed a general sowing of dicots in small round 7cm pots. These pots contain a vast range of seed and some needs to be left several years. As the years go by, my interests change and I sow less of this type of seed than I used to. My little plastic covered seed frame shown last time has seed in from up to three years ago.
I am particularly keen on cyclamen, and when I first joined the AGS, I requested them on my first few seed exchange forms. I sowed them like other alpine seed and had little success. Then I read about the research of Reading University and tried their "Reading Method" which I found very reliable. This is based on the fact that some species of cyclamen germinate fastest in the dark and in temperatures between 15 and 18C. That is not to say that they do not germinate if left out for months in the cold, they will do, but they can be persuaded to germinate quickly.
The seed is first soaked the seed in warm water with a drop of washing up liquid. This washes off a sticky substance which is designed to attract ants to carry the seed away, and is a germination inhibitor so the seed does not germinate too soon. The seed is left to soak for a day. I then sow in 9cm square pots in a mixture of John Innes No 3, general purpose compost and grit in roughly equal measures. The pots are then put in the dark - I use a propagator but have found it gives an adequate temperature turned off with a towel on top to keep out the light (a suitable sized box would suffice). They are kept warm – at this time of year the only way to do this is indoors, so I put them in an unheated or lightly heated room which keeps them between 14 and 17C which is good enough. I shall show you the results as the weeks go by.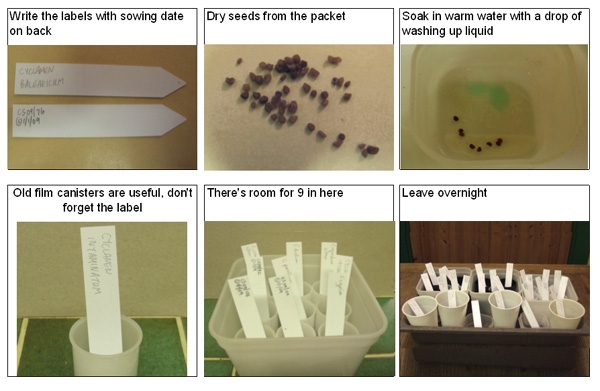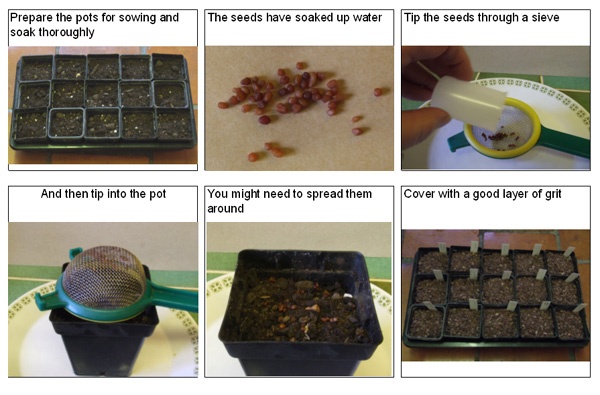 The largest of my greenhouses I now call my Bulb house.  At the moment it looks like this.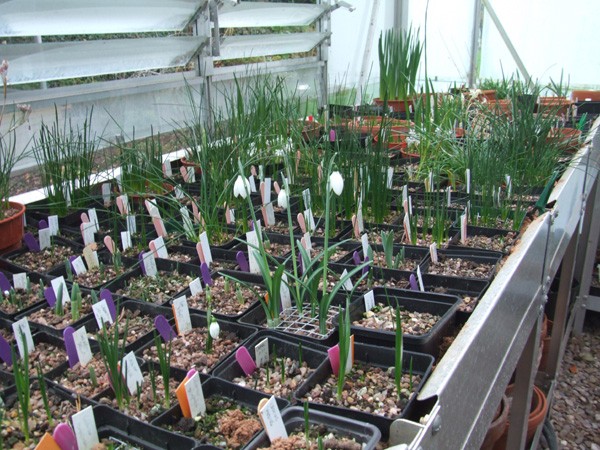 Not much in flower yet, just a couple of pots of galanthus. Galanthus reginae olgae is still in flower,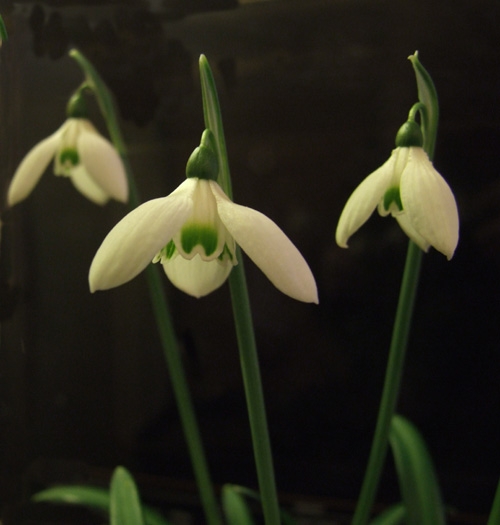 But I am more excited by the opening of a new acquisition: Galanthus Three Ships, named because of its Christmas flowering. Mine just about made it although lack of warmth has kept the bud tight. I have brought it indoors to open the flower for the picture.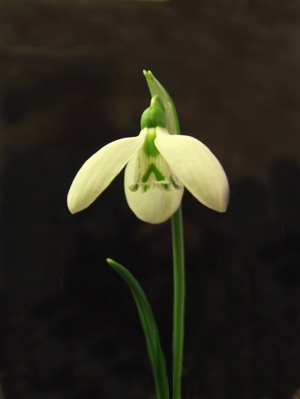 Thank you to all who have sent me your support for this venture, both public and private. I regard the Internet as an marvellous sharing of experiences and knowledge which no one could have foreseen twenty years ago. I hope that some of you will also share your own experiences in this forum http://www.alpinegardensociety.net/discussion/midland/