I find this the most exciting time of year. The ground is starting to warm up and the days are getting longer. Plants are pushing through the ground and many are already in flower. It is a very variable time of year, depending on the winter conditions and how cold and/or wet it has been. Of course this year we had a very long cold spell very early in the season, unusual snow cover in November and then again in December. But the last couple of weeks have been very mild, with temperatures into double figures (Celsius).
I greatly enjoy the plants that are in flower this time of year and have a bed near the house dominated by a Hamamelis x pallida, underplanted with galanthus, cyclamen coum, hellebores and eranthis
The first pictures show Hamamelis 'Pallida' and a couple of other close ups of Hamamelis cultivars. These add a marvellous scent to the garden at this time of year,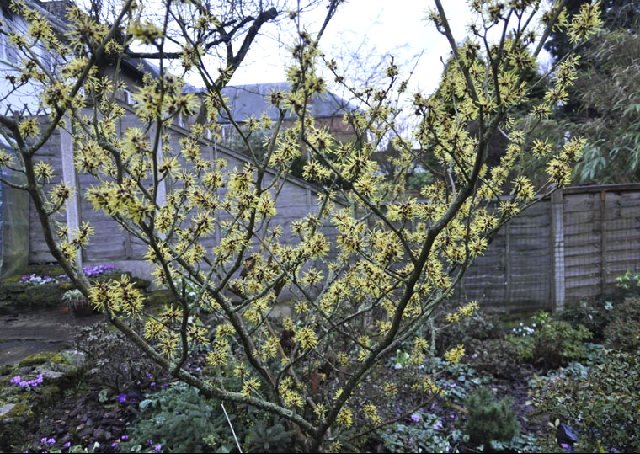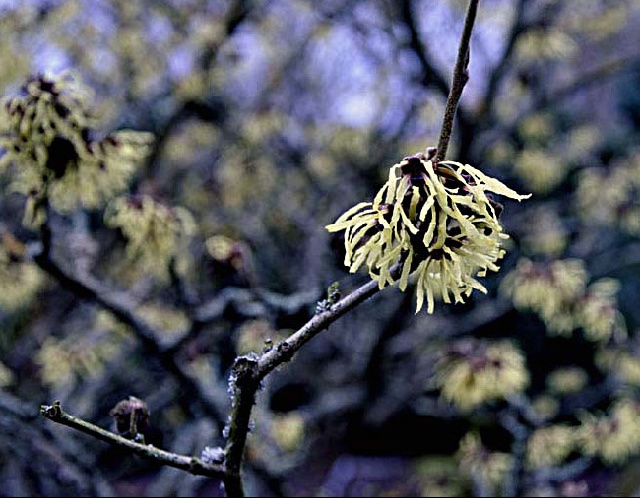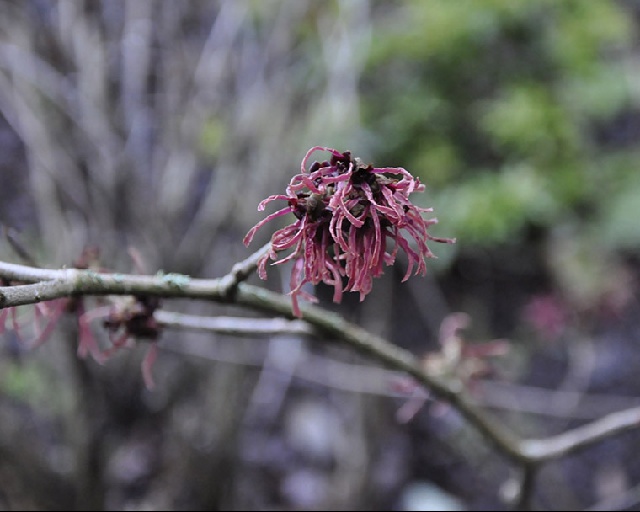 and my absolute favourite scent of all at this time of year, although it is inclined to be straggly here: Sarcococca hookeriana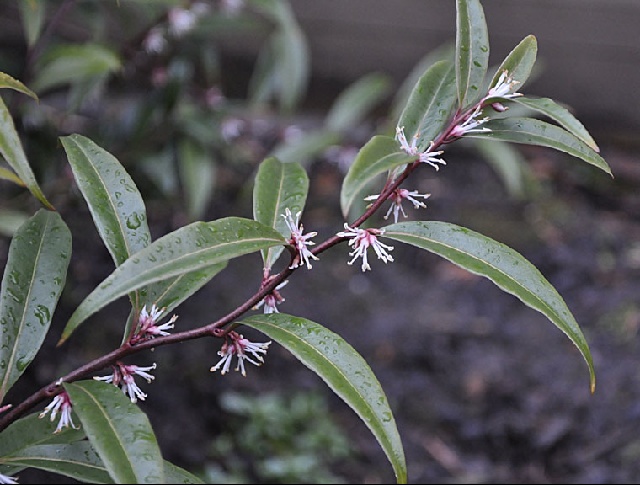 some pictures from our "winter garden"
Cyclamen coum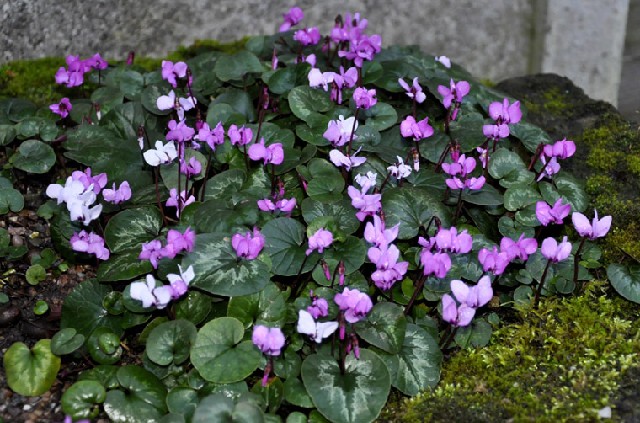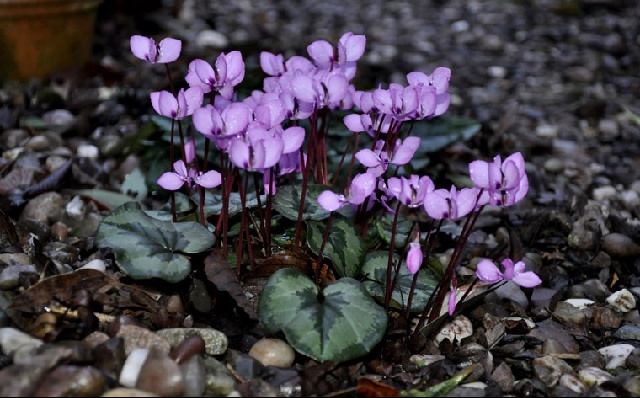 Eranthis hyemalis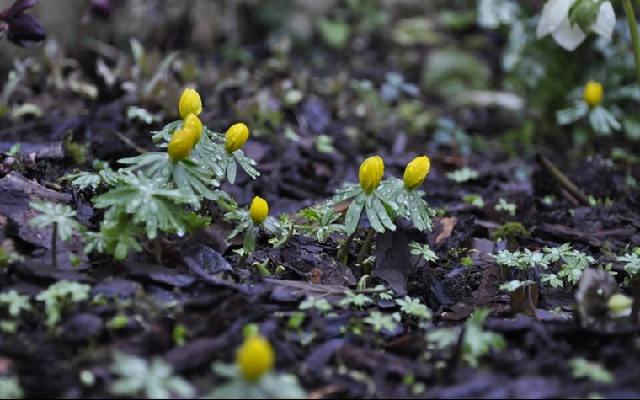 and look at the number of Eranthis seedlings in this area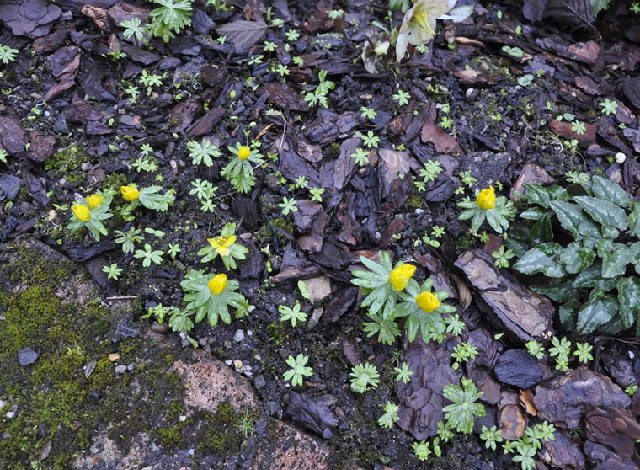 Another plant seeding happily in this area is Helleborus x hybridus. About five years ago we chose a dark red, a cream and a white with dark nectaries from Ashwood and now their progeny is filling this area. Here is a seedling doing nicely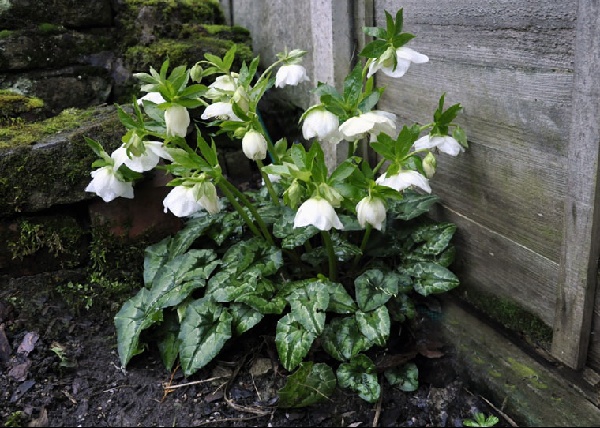 As well as the garden getting interesting, the other excitement is daily checking of seed pots to see what has germinated. This diary I will just show cyclamen, but there are lots of other pots starting to move.
I sowed about 40 pots of cyclamen seed on 2 January, after an initial soaking in warm water with a drop of detergent. They were then sown in 7cm pots, covered with a good layer of grit and kept indoors, covered to exclude the light. This is my tried and tested method, and after 4 weeks, the first signs of growth are usually evident, from Cc africanum, graecum, hederifolium and persicum.
These species are always the first through and for the last few years I have investigated the pattern of germination of these species. In order to do this, I sow some seeds in moist paper towels, then wrapped loosely in plastic, and keep them in the dark with the pots of seeds. Then every few days I photograph the results. This is what happens
The seed has taken up water and is plump. The seed is concave/convex on the top and bottom.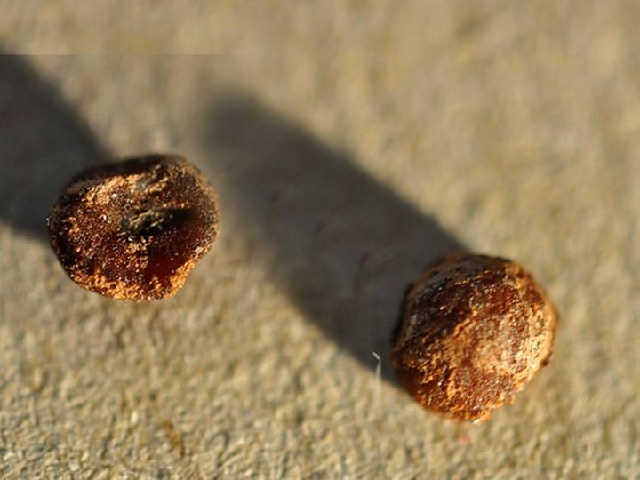 After about 5 days, the radicle (root) pushes through the seed coating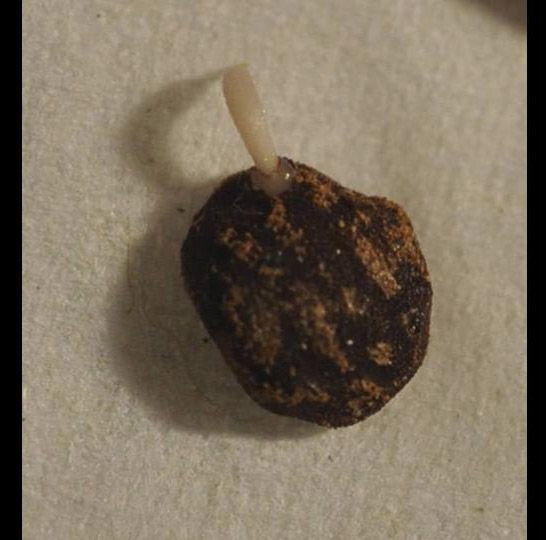 Then over the next 2 -3 days this radicle swells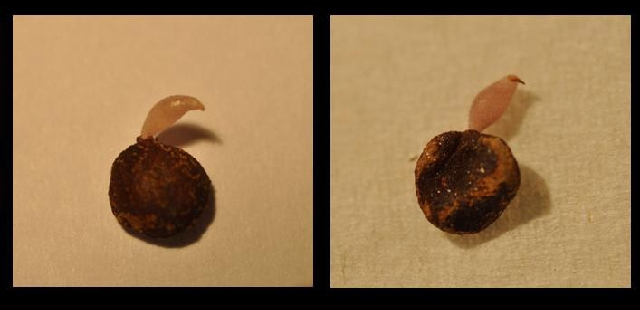 A little tuber forms and when this becomes spherical it starts to send out fine roots from the end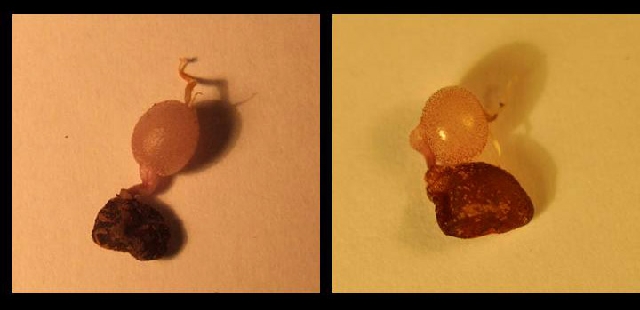 The roots branch and the tuber is pushed from away from the seed by a shoot forming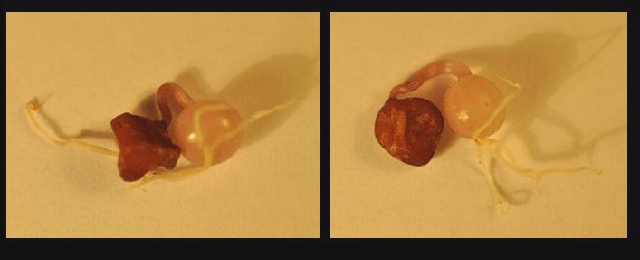 And finally the shoot with leaf now visible pushes itself from the seed coating which is discarded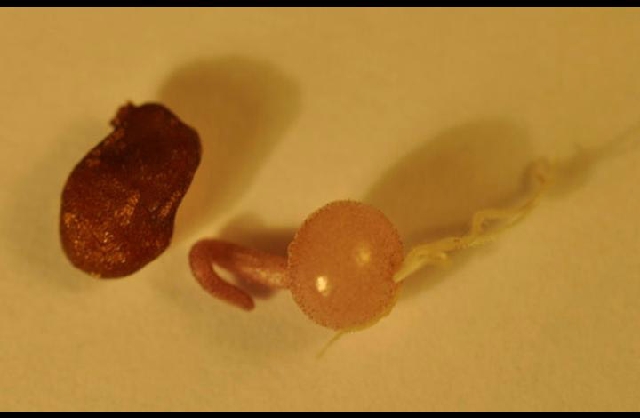 The leaf pedicel continues to lengthen until it finds some light. If the germination happens underground then the leaf will push its way to the surface.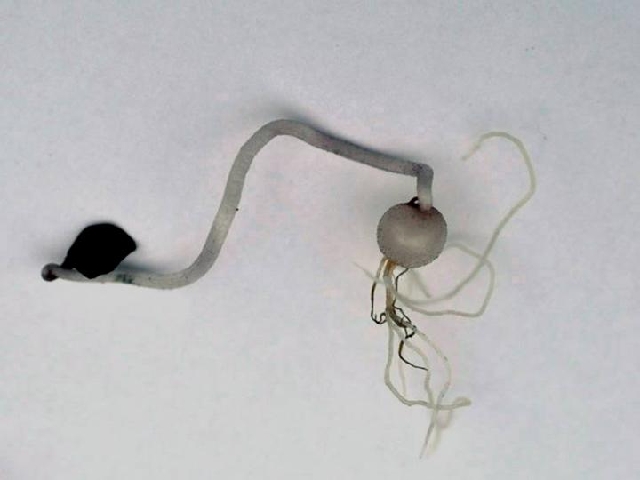 And here are the results of the pot sown seed – about 30 pots out of 40 now germinted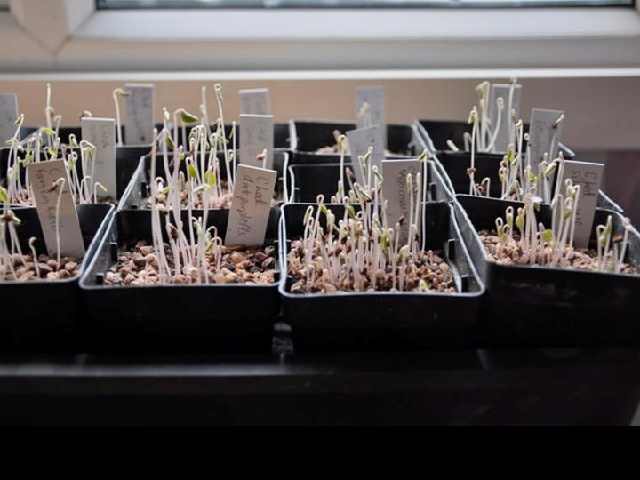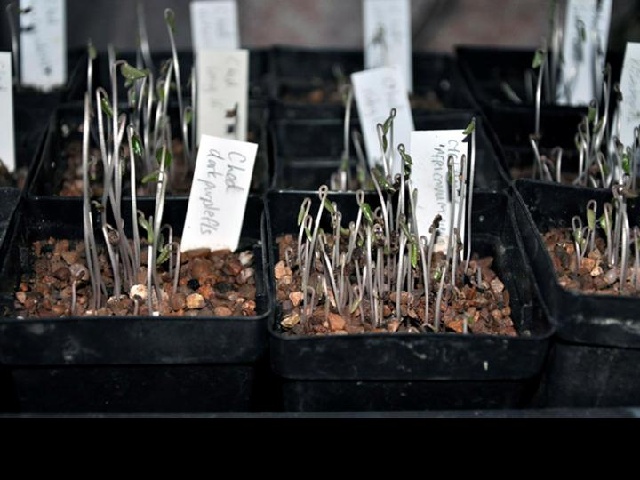 Please make any comments or observations about this diary entry in the Discussion thread.