The garden is coming into life very slowly this year. The Hamamelis gives a welcome sparkle to a dark corner in the garden.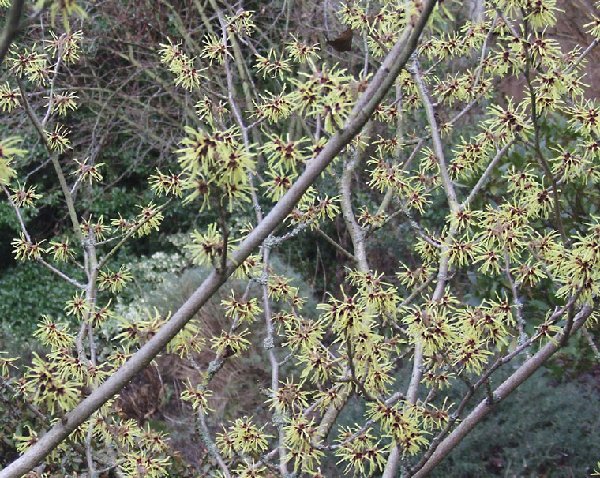 Under the Hamamelis the buds of Eranthis and snowdrops are waiting for a bit more sun before they open fully.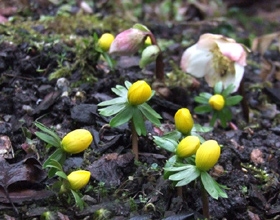 A peep inside the Access frame

I have an Access frame 3m x 1.5m which is built on a tanalised wood base 45 cm deep which sits on the ground. The base is full of sand. In winter it is mainly full of woodland plants which need a dryish winter. Later in the year I will move some plants out, and leave in those that like a damp shady summer. Then I put shade netting over and open the top to let the rain in.
In the winter, there are a lot of dormant pots - most of these plants will not be watered in winter except via the sand plunge which occasionally I check is just slightly damp. There are trilliums, erythroniums, arisaemas, cypripediums and calanthes, nomocharis and dwarf lilies in here. At the far end there are some pots of young hepaticas and Cyclamen repandum which also seem to enjoy the conditions in here.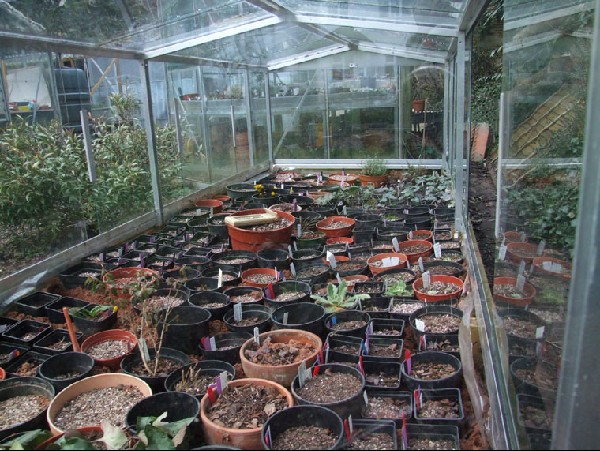 Lets take a closer look inside. The main eyecatcher at the moment is Adonis amurensis, a fabulous Japanese woodland with beautiful flowers and feathery foliage. There's more to come in this pot
A few Asiatic primulas are waiting in here with swelling buds.
P irregularis & P gracilipes (I fear something?s been nibbling the foliage on this, but the buds look fine)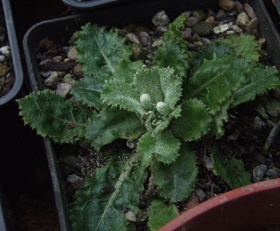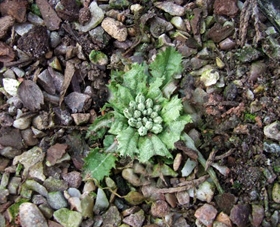 At the far end are about 60 pots of young Hepatica seedlings, some due to flower for the first time and some for the second. They are mainly H nobilis and the ones with marbled foliage are H nobilis var pyrenaica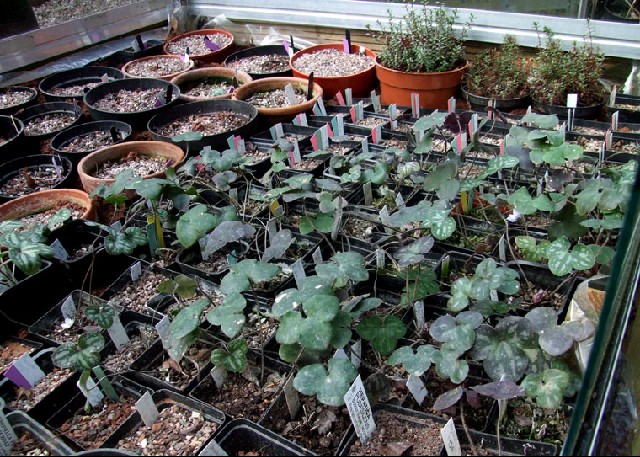 Just one of these had a flower open today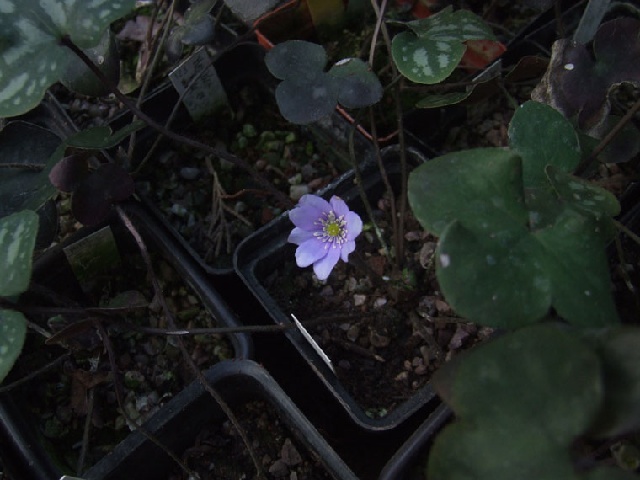 I tried to lift the pot to get a better picture and realised it was rooted into the sand. Only this one had such extensive roots, as all other pots easily lifted. This was the earliest flower in the group of 60 or so pots, and the only one that had made such extensive roots - some genetic variation apparent here.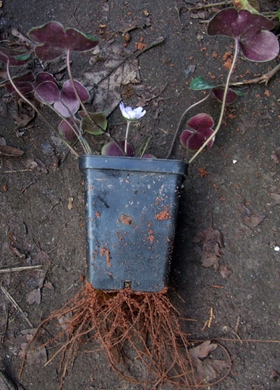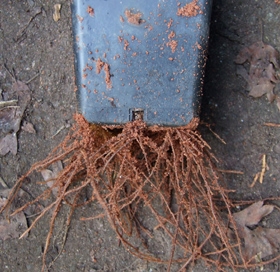 Bulb house

In my bulb house, there's a lot of white flowers! Some people criticise me for growing snowdrops in pots, but I enjoy a close look at them at this time of year and can better appreciate the subtle differences. And they come into flower sooner (in my shady garden at present, I have not got one snowdrop in flower yet, just lots of clumps of buds)
So I'll show a few snowdrops to finish
Galanthus 'Brenda Troyle' - with a beautiful scent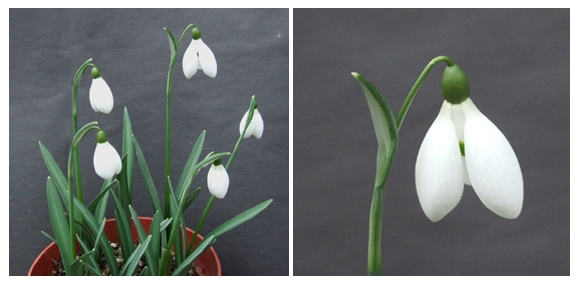 Galanthus 'Wendy's Gold'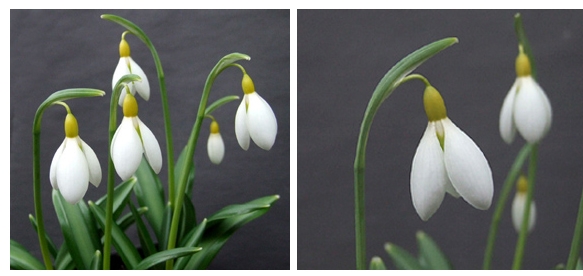 And lastly,
Galanthus 'Castlegreen' a selection made by Ian Christie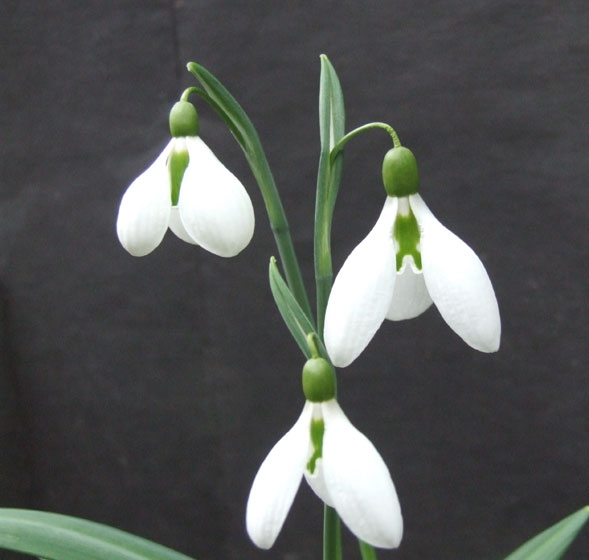 Please make any comments on this Diary entry in the discussion thread which can be reached by clicking on the link below