It has been a cold fortnight. The lowest night time temperature has been about minus 5, not particularly cold, but the daytime temperatures have also stayed low, around plus 1 or 2 for many days. We have had our third new full snow cover in the last month, the first on 6 January, the most recent on 6 February.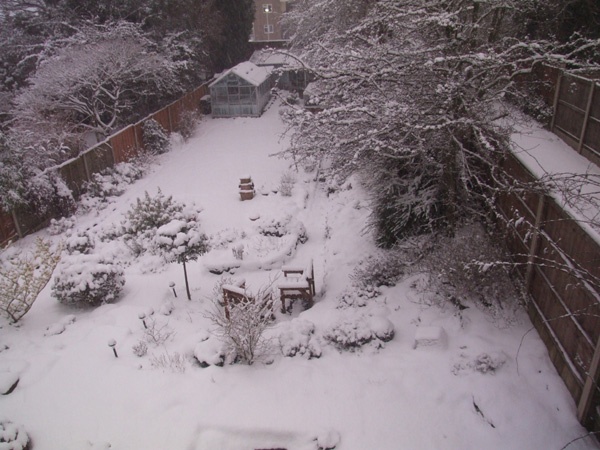 Today the snow has nearly all gone, here's a few brave Cyclamen coum trying to escape from the last bit of snow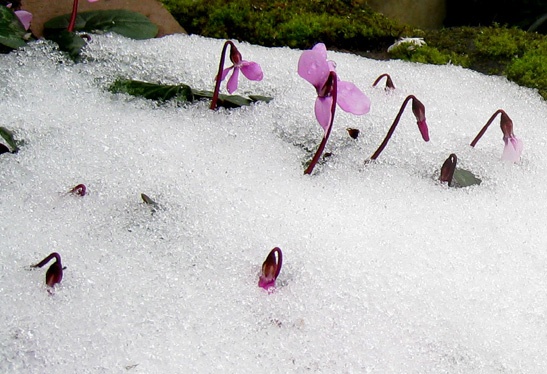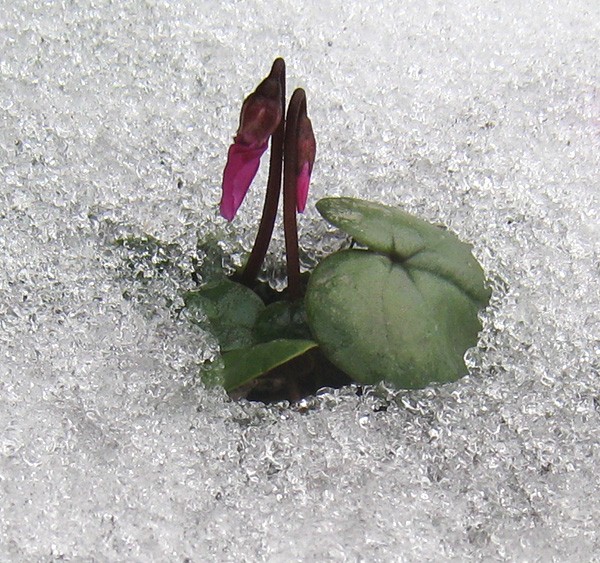 Snowdrops

I'm a bit uneasy about the cult interest in snowdrops. I'm sure that one aspect of the phenomenon is because there's not much else at this time of year to get excited over, so minute details are pored over and exclaimed about. I certainly don't wish to offend anyone, as I'm probably something of a closet galanthophile myself, but it is a strange phenomenon that one small bulb can sell for large amounts of money because the green marking is fractionally different from another. Having said that, I thought I'd take a close look at a few and see if I can identify some of the differences. One main thing to look out for, is the arrangement of leaves, as they emerge.
Galanthus nivalis (and its varieties) has leaves which are pushed together without overlapping at the ends, this is referred to as applanate.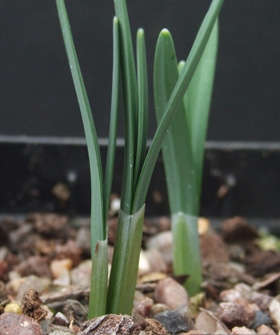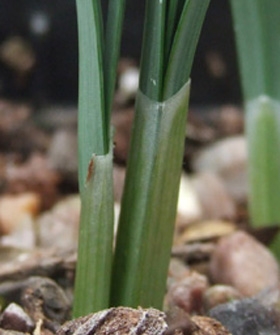 Galanthus plicatus (and its varieties) has leaves which are folded back at the edge, this is called plicate or explicative.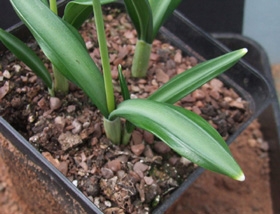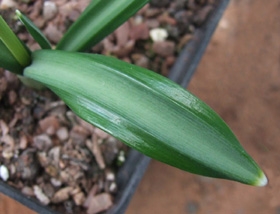 Galanthus elwesii (and its varieties) has broad leaves which overlap each other when they emerge, this is called supervolute.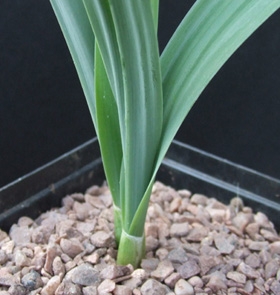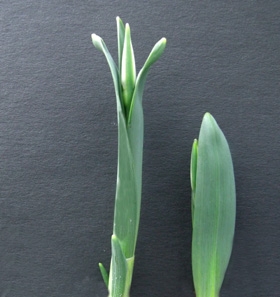 Of course, there are a vast number of different flower shapes. Some of the doubles can have a rather messy arrangement of petals, but I find that Ophelia is quite neat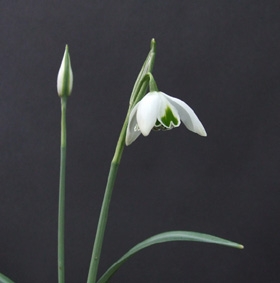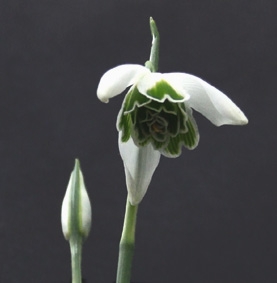 My Hippolyta has green marks on the outer, I am not sure if this is normal or even whether it is stable in this plant but it is an attractive feature.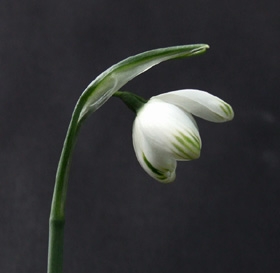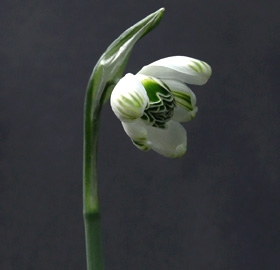 Crocuses

As the snowdrop season moves on, crocuses start to move into centre stage, many still in bud or waiting for a little warmth to open up.
Crocus reticulata reticulata Crocus sieheanus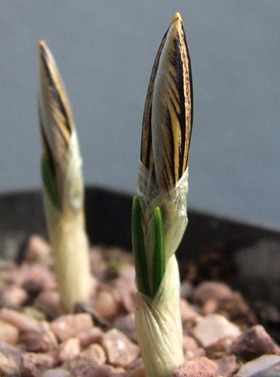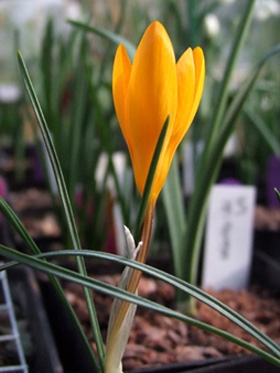 Many crocuses have fantastically striped and feathered outer
Crocus suaveolens suaveolens Crocus biflorus pseudonubigena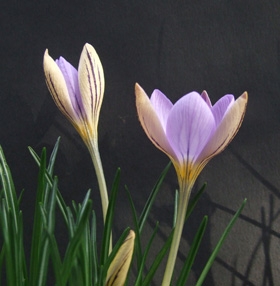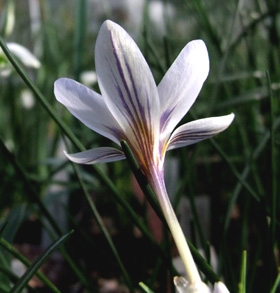 Here's Crocus biflorus pseudonubigena again, to show the inside of the flower, and alongside it is Colchicum trigynum, a beautiful spring flowering colchicum - notice the crocus has 3 stamens whereas the colchicum has 6 – this feature means they are not very closely related.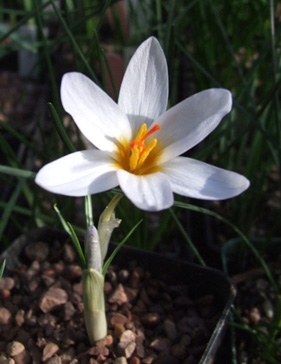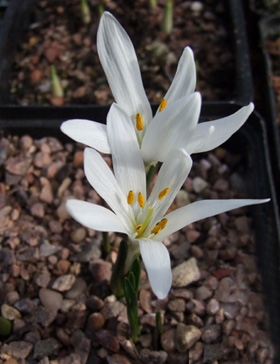 My next diary entry should bring something a bit different ...