I apologise for not having managed a diary entry for a while, due to seed exchange work taking over my life for the last three months.  I now have a brief window of opportunity, before more seed work continues for me in the new year!
At this time of year, the media often resort to a well-worn device and review the year, so I thought I would copy that idea, so here follows a few of my favourite things (to quote another well used cliché!) from 2009, in chronological order. 
January 2009
A light dusting of snow on the garden stared the year 2009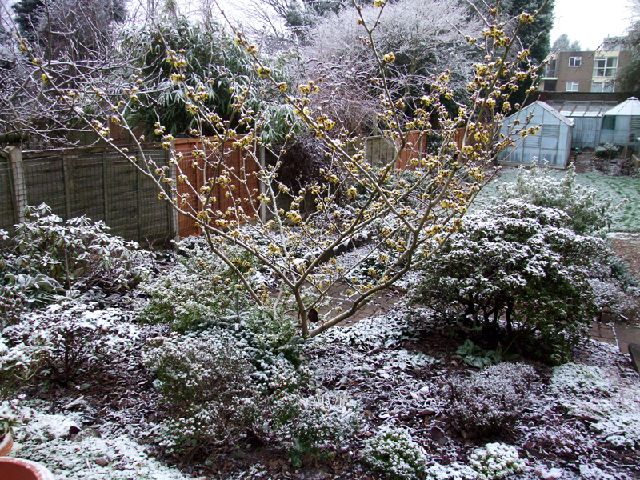 In the greenhouse, Galanthus are oblivious of the conditions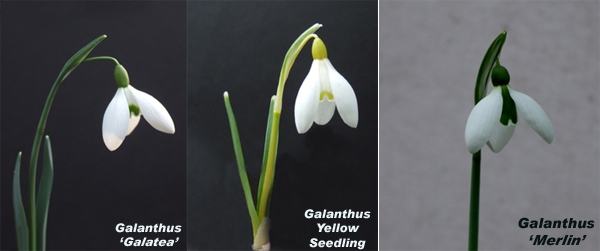 Whilst outside, Cyclamen coum shrug off the snow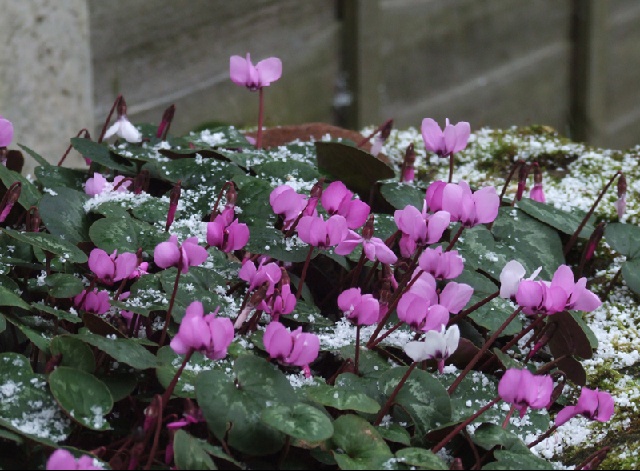 February 2009
Early February 2009 brought a relatively heavy fall of snow which covered the garden.  Day time temperatures remained below zero for over a week, an phenomenon rarely encountered in the past few years.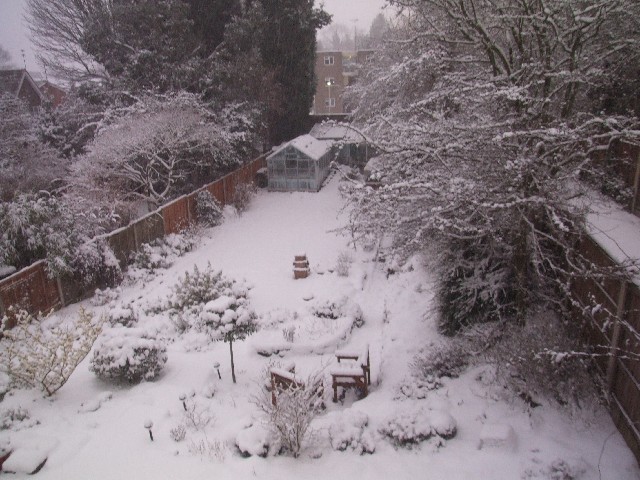 Bulbs in the greenhouse continue to flower despite the low temperatures
Some February flowers
Saxifraga 'Excellent'      Colchicum trigynum
Hepatica japonica         Hyacinthus causasicus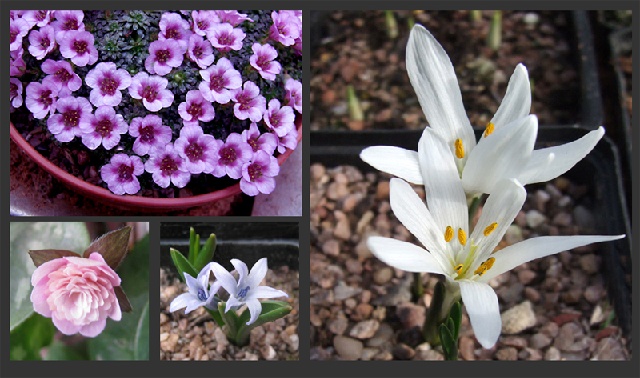 Crocus corsicus      Hepatica japonica
Crocus reticulatus reticulatus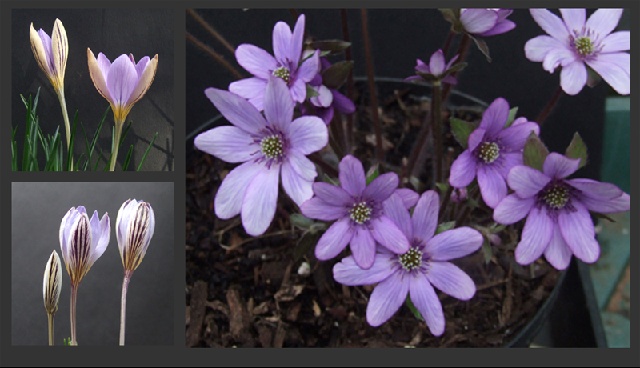 Narcissus cantabricus petunioides
Narcissus bulbocodium nivalis    Narcissus 'Camoro'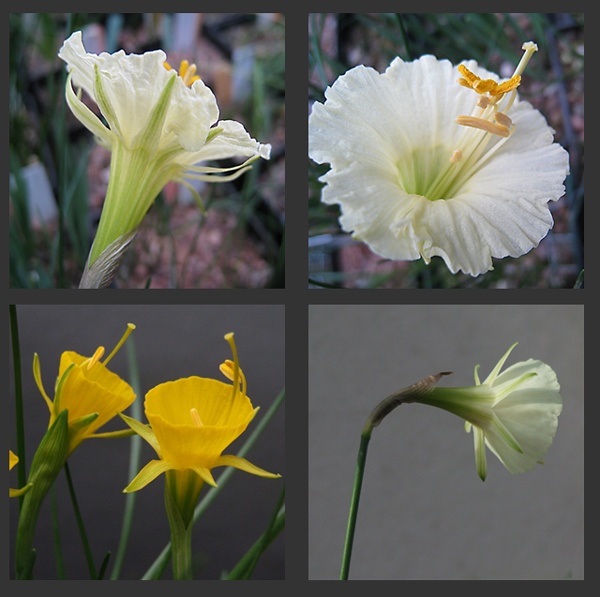 March 2009

In the greenhouse a range of plants are in flower
Whilst out in the garden, the warming soil is also encouraging blooming
Corydalis malkensis      Chionodoxa lucillae alba
Narcissus jonquilla minor      Primula vulgaris sibthorpiana 
Daphne mezereum album   Rhododendron mucronulatum chejuense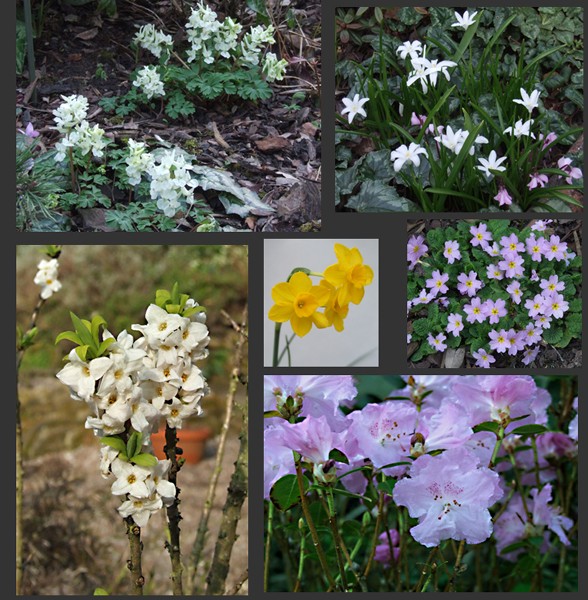 I was pleased this year by the display of crocuses in the lawn, mostly Crocus chrysanthus and biflorus hybrids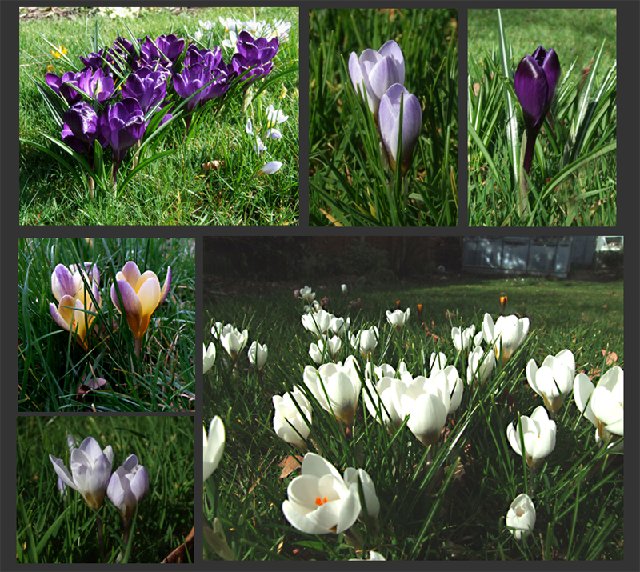 April 2009

The garden soil starts to warm up by April and flowering shrubs dominate some areas of the garden
Clematis alpina did very well this year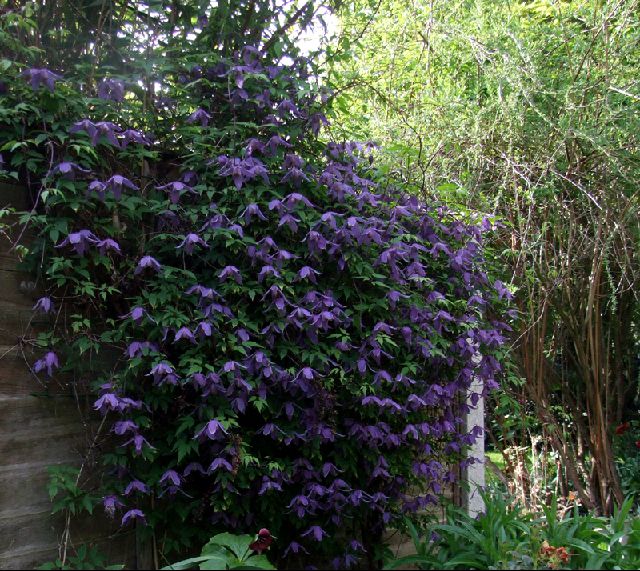 as did Rhododendron "Sapphire", which I had concerns about as it was lifted and moved the previous year to make way for the Access frame (visible at the back of the picture).  The picture also shows one of my biggest "weeds" in the garden, Primula vulgaris, which seeds all around the beds, paths and lawn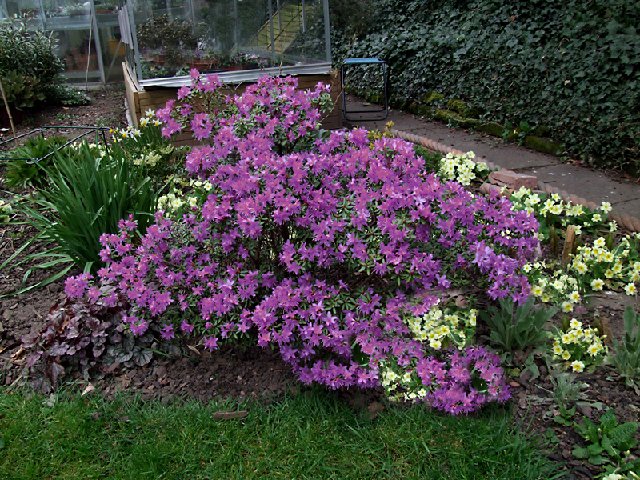 May 2009

The garden continues as the main focus of interest
Doronicum austriacum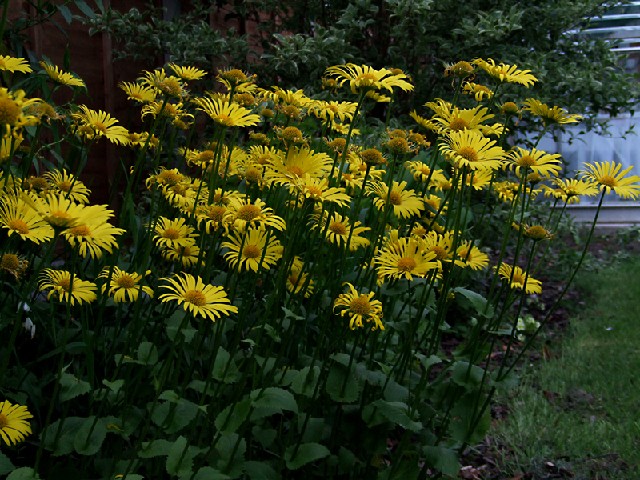 Some memories from the garden in May
Roscoea cautleyoides Polygonatum franchettii Iris sp
Rhododendron campylogynum white form Lamium orvale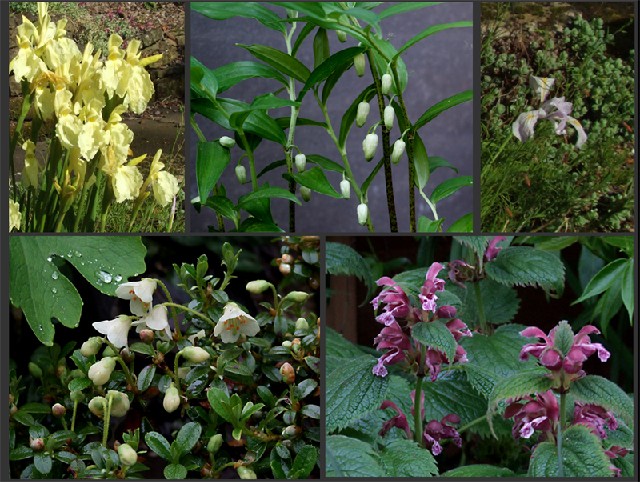 Corydalis "Craigton Blue" Paeonia veitchii
Roscoea cautleyoides pale form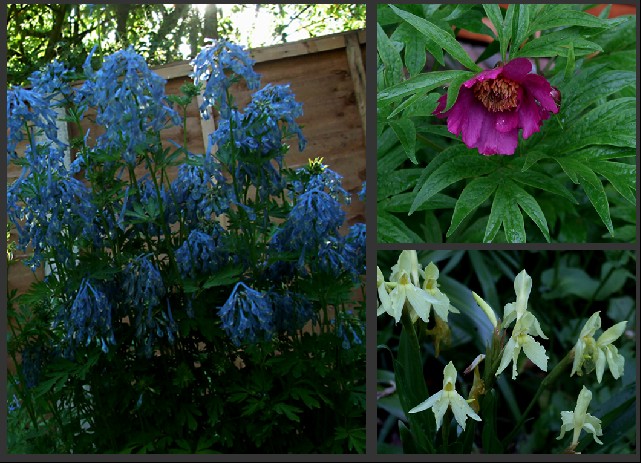 Please contribute your thoughts and ideas on this Diary entry in the Discussion forum here:
http://www.alpinegardensociety.net/discussion/midland/Midlane+Diary+No+Round+up+of+Part+/319/