Day 3 Zermatt - Schwarzsee (Cable car), walk Schwarzsee - Furi, Furi - Zermatt (Cable car)
Day 3 was the day of the annual Zermatt Marathon. Alpine marathons make other marathons seem quite tame. The runners started at St Niklaus and ran via Zermatt up to Riffelberg, the 42km distance of a usual marathon, but with a climb of around 1500m (5000ft). For those with energy to spare, there was an extension up to Gornergrat, an extra 3.4km and another 500ft to climb.
We thought it best to avoid the area of the run, so we took the cable car to Schwarzee at 2582m. We had a good view of the Matterhorn from here. The small building high up in front of the Matterhorn is the HÅ?rnlihűtte which is the starting point for the ascent of the Matterhorn.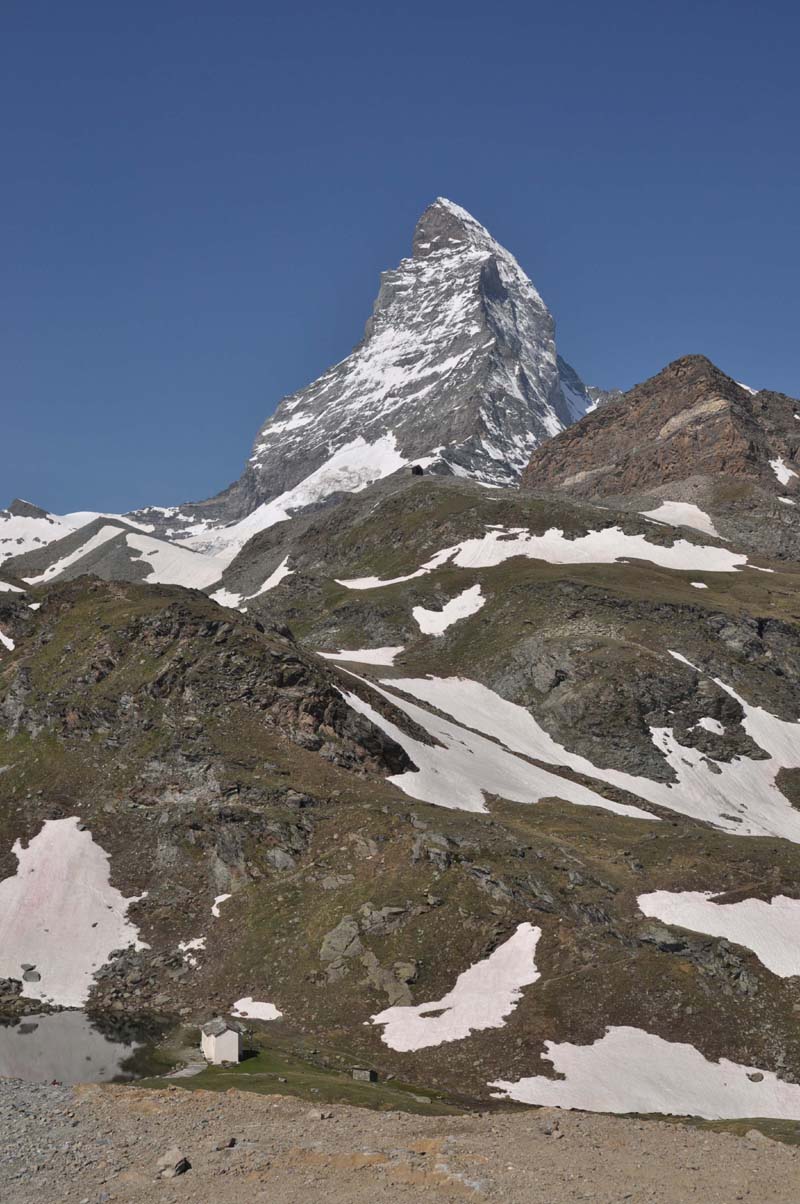 Yes, the sky was this blue! emphasized by the contrast with the snowy mountain. This is the Breithorn: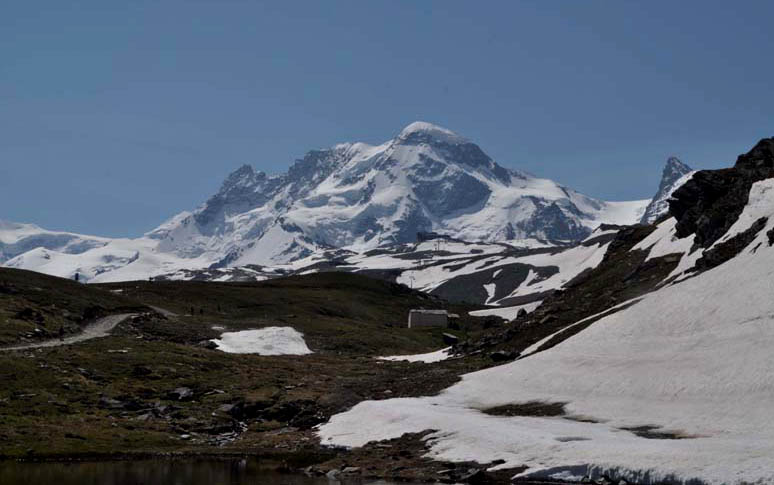 All the area above us had snow still lying so we decided to walk down to Furi. There were lots of pulsatillas on the way. Pulsatilla alpina apiifolia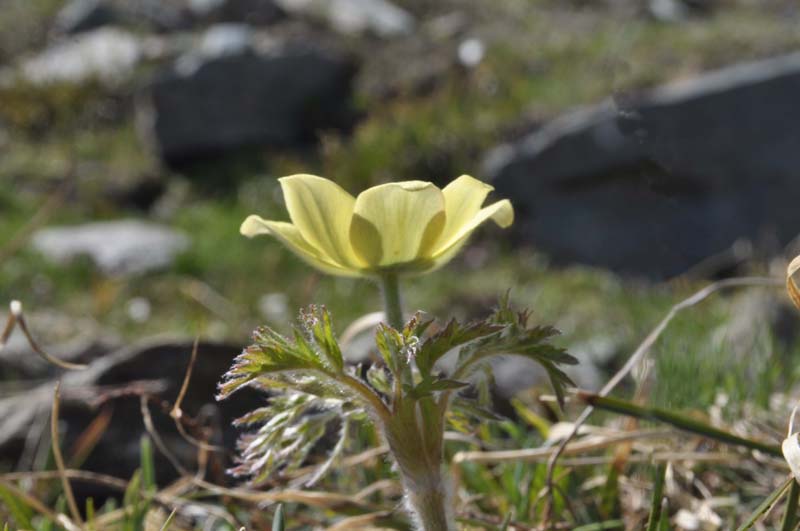 We had our first sightings of Pulsatilla vernalis with its incredibly hairy stem and calyx. Sometimes the flowers had purple, blue or grey backs, sometimes they were pure white.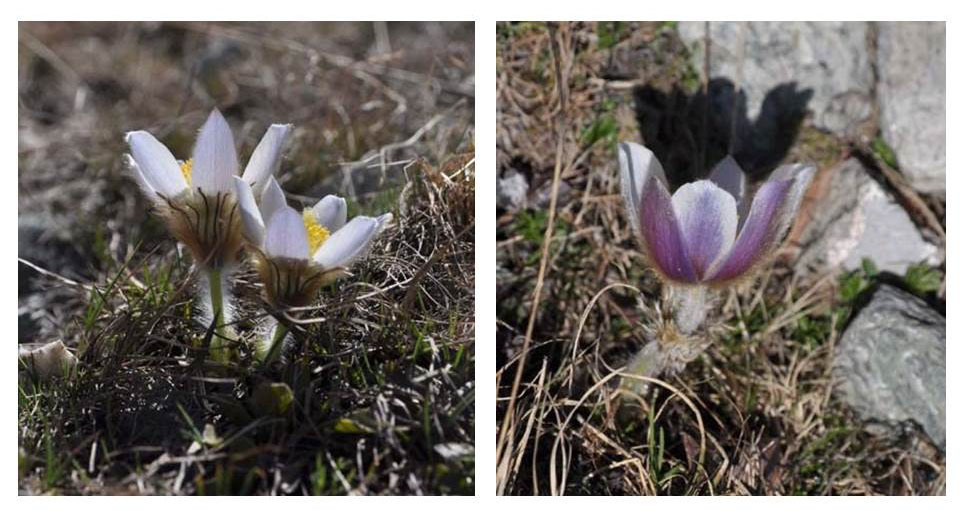 Callianthemum coriandrifolium could be easily mistaken for a pulsatilla at at distance, but closer views reveal very different foliage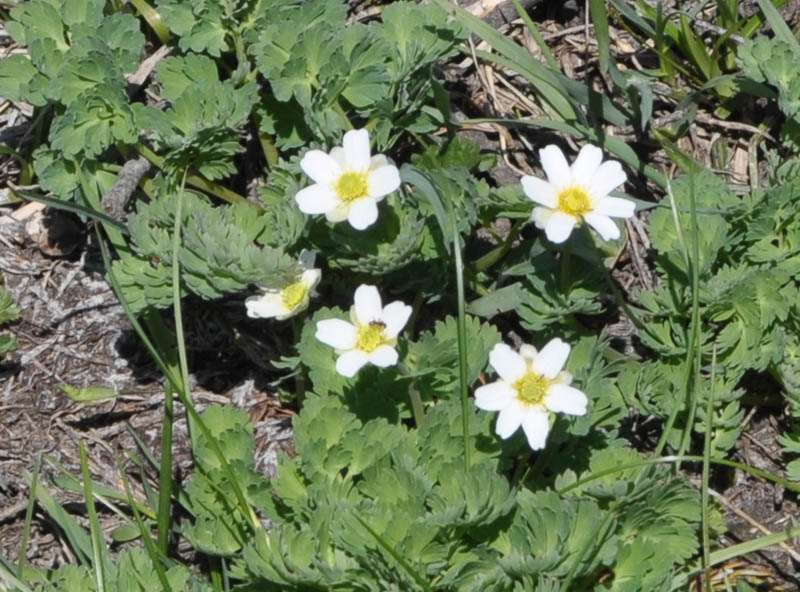 The next plant had me confused as it looked like Ranunculus pyrenaeus but I knew we were out of its range. An internet search back at the hotel identified it as Ranunculus kuepferi, which is actually quite widespread in much of the central alps. It was clearly a snowmelt plant, so we were able to catch it in flower in this late season.

Viola calcarata was forming large clumps in the grass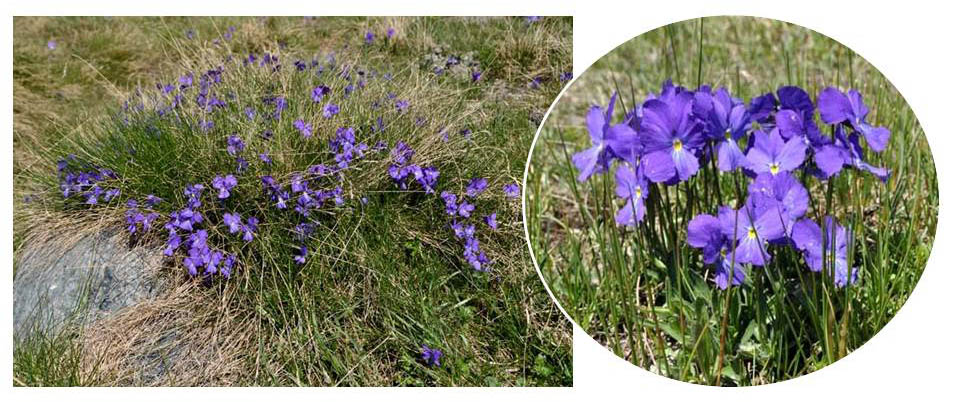 But what of this beautiful white viola? - I'm presuming it was an albino form of V calcarata although it had very broad petals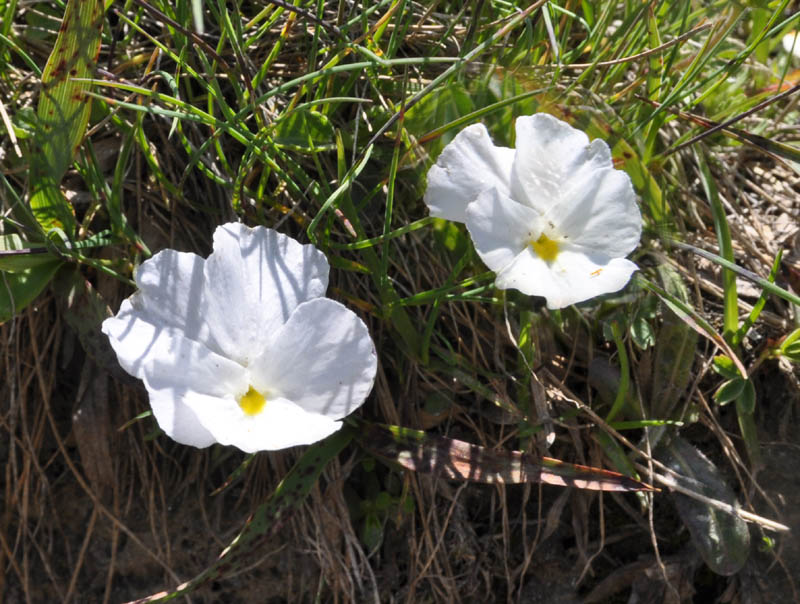 I think this is Pritzelago alpina, it has previously been Hutchinsia alpina, and I see that it has been recently renamed as Hornungia alpina. I've never seen it in the wild before, and I have a plant with this name in my rockery, but I am not sure it is the same plant, as mine does not have such fleshy leaves. Maybe they are not the same or maybe mine is responding to an easier life at a lower altitude.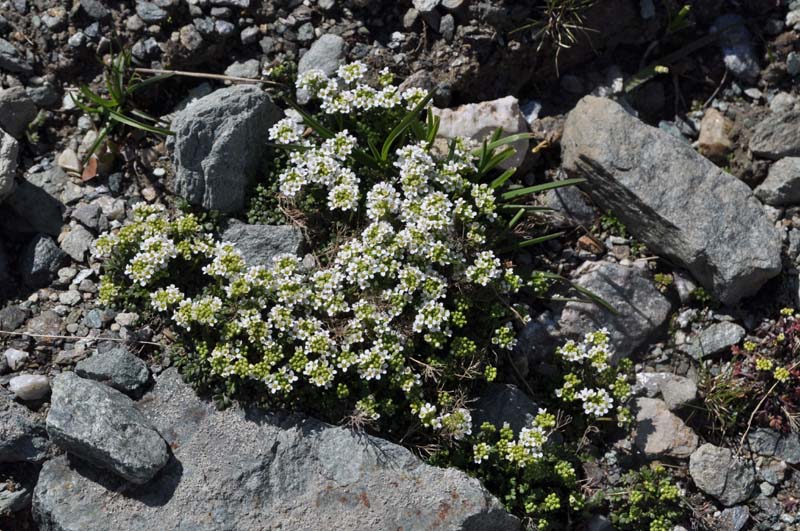 Linaria alpina, a plant I have seen many times before, and no problem to identify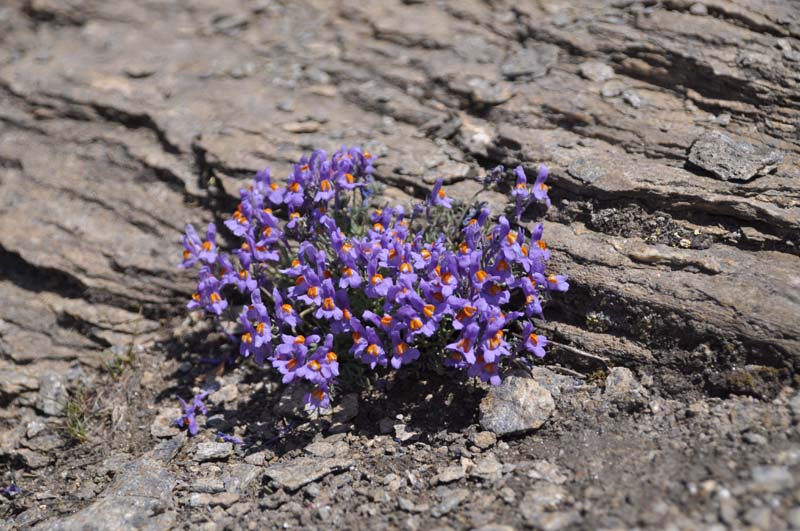 And another familiar plant, Dryas octopetala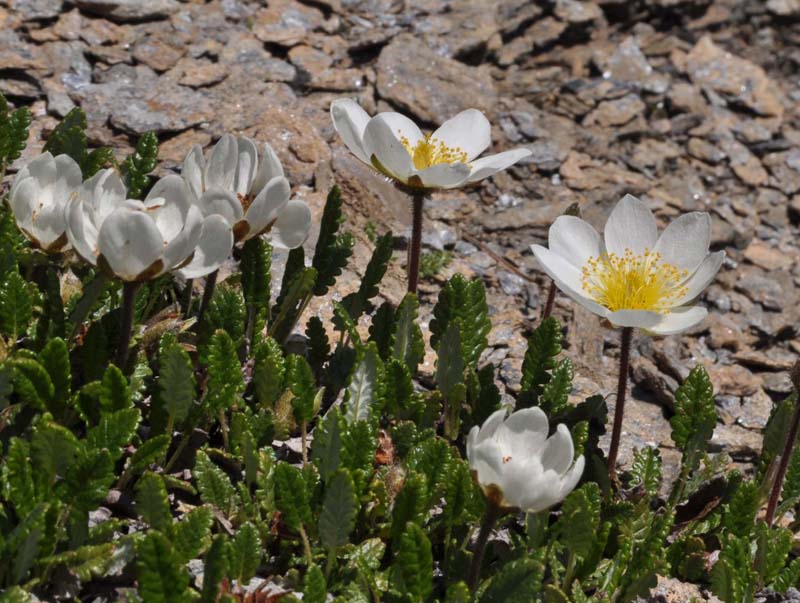 And now to the small gentians. I think this is Gentiana brachyphylla with its slender unwinged calyx, and a slatey paler version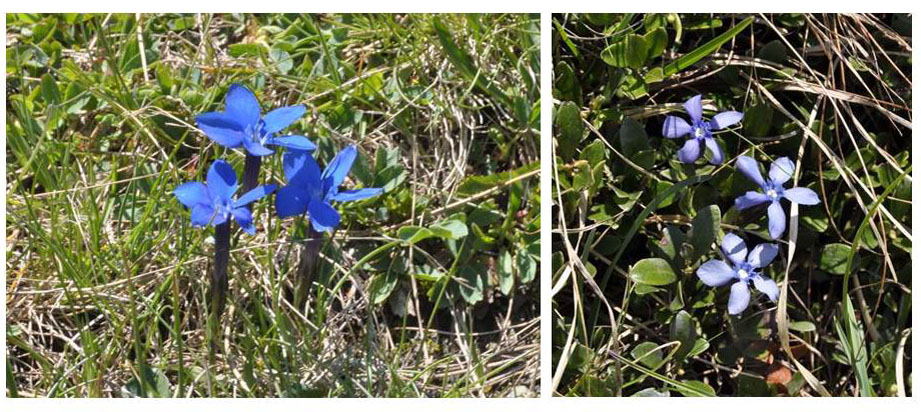 and Gentiana verna with its winged calyx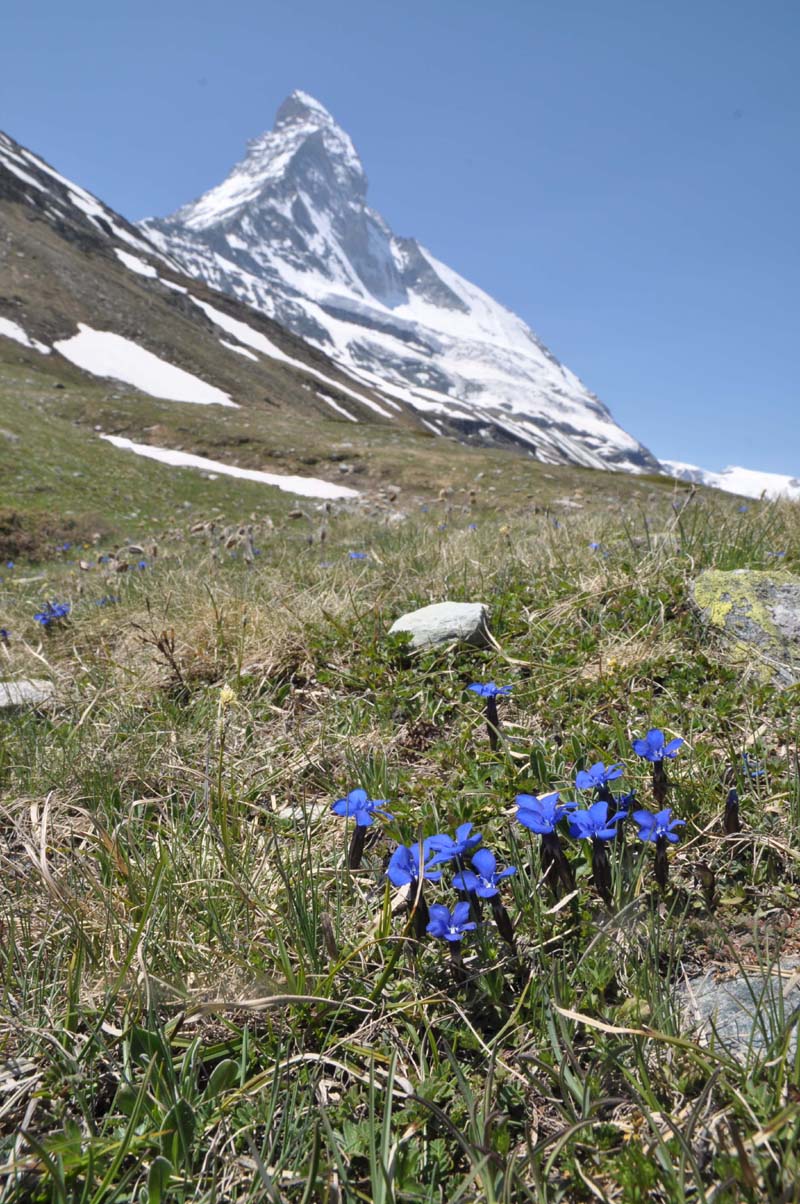 Day 4
Train Zermatt - Gornergrat - Rotenboden, walk Rotenboden - Riffelberg, train Riffelberg - Zermatt
Our last full day in Zermatt, so we caught the train up to Gornergrat at 3089m (10134ft). It is the highest open air railway station in Europe (the Jungfraujoch station at 3454m (11,332 ft) is higher, but underground). What is amazing is to remember is that these high mountain Swiss railways were constructed over 100 years ago. The Gornergrat top station was opened in 1898, a miracle of Swiss engineering. I don't think the timetables are often affected by snow on the lines!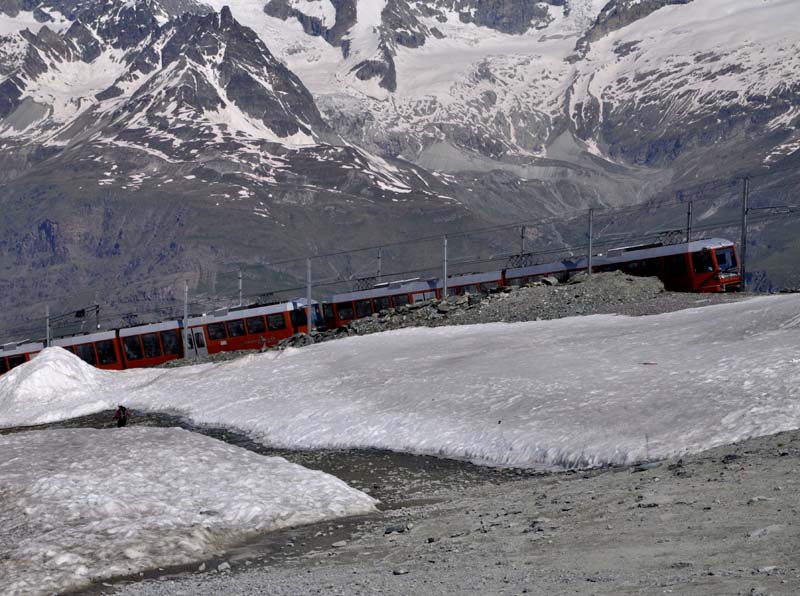 At over 3000m, the views are tremendous with a slightly different angle of the Matterhorn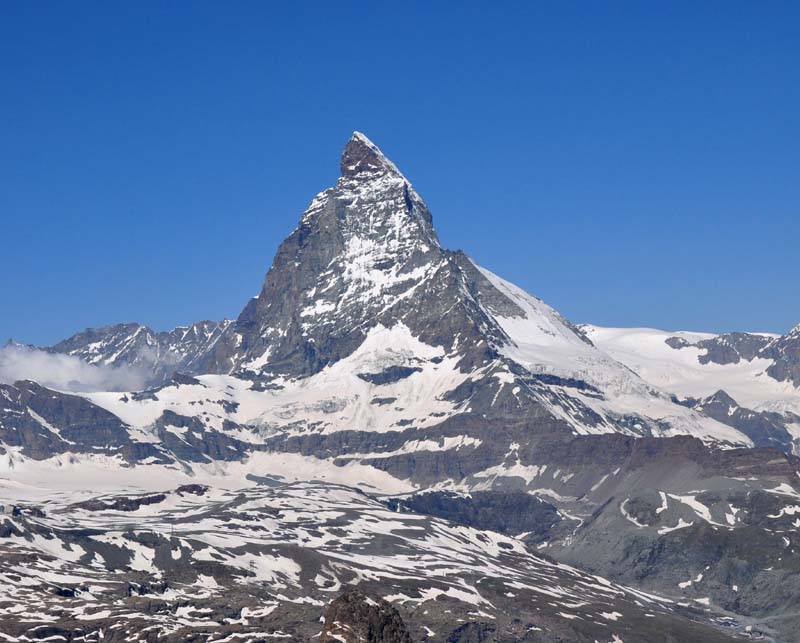 and a close view of the Gorgergrat glacier: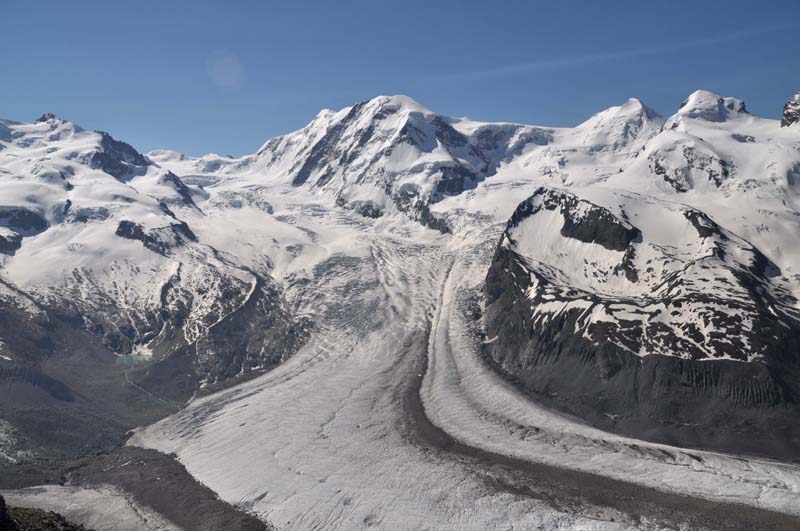 At this altitude, there were no plants due to the snow cover, so after sufficient time looking at the views, we then got the train back down to Rotenboden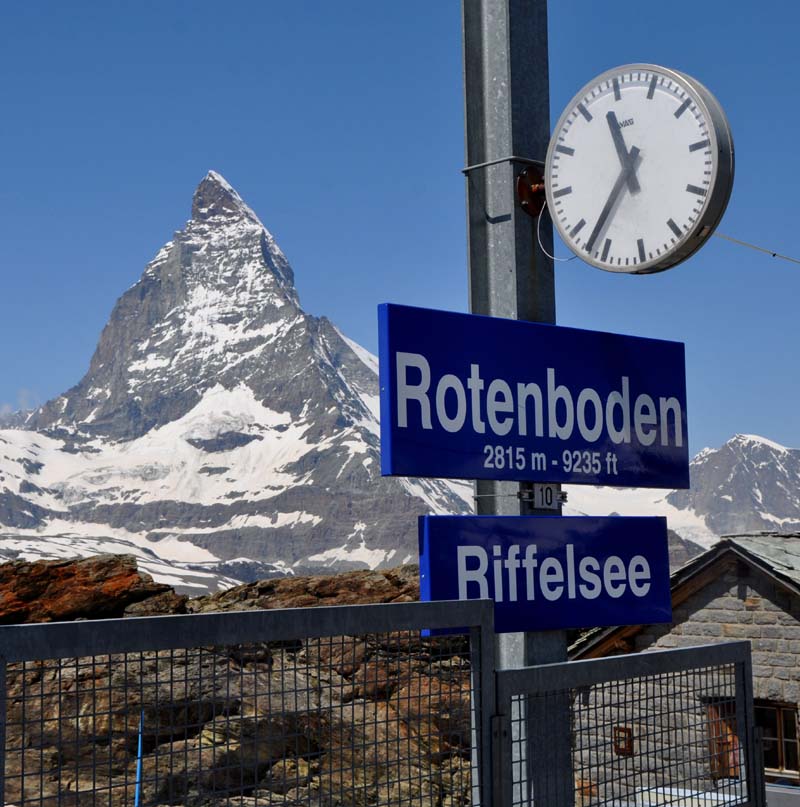 At this altitude, the snow had only just melted, and on north facing slopes snow was still lying. In the areas of snow melt, we saw Primula hirsuta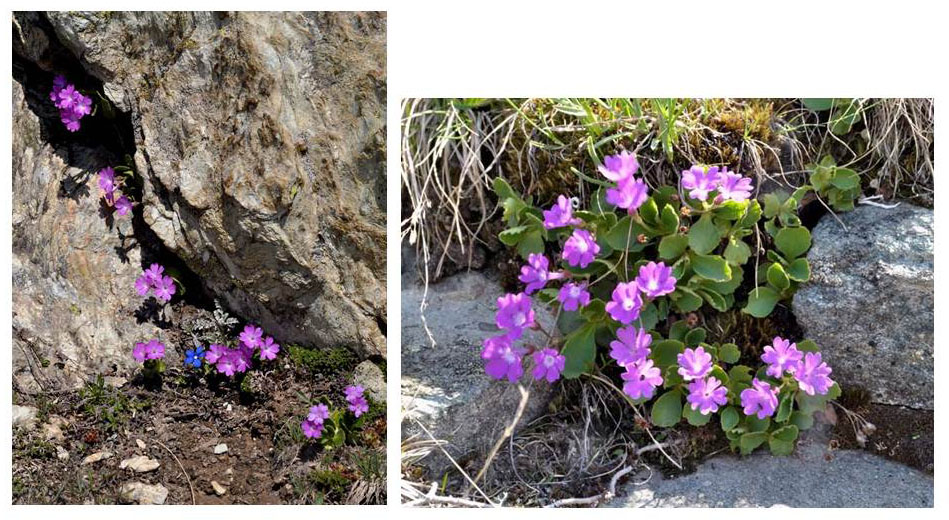 Soldanella alpina was abundant in the snowmelt areas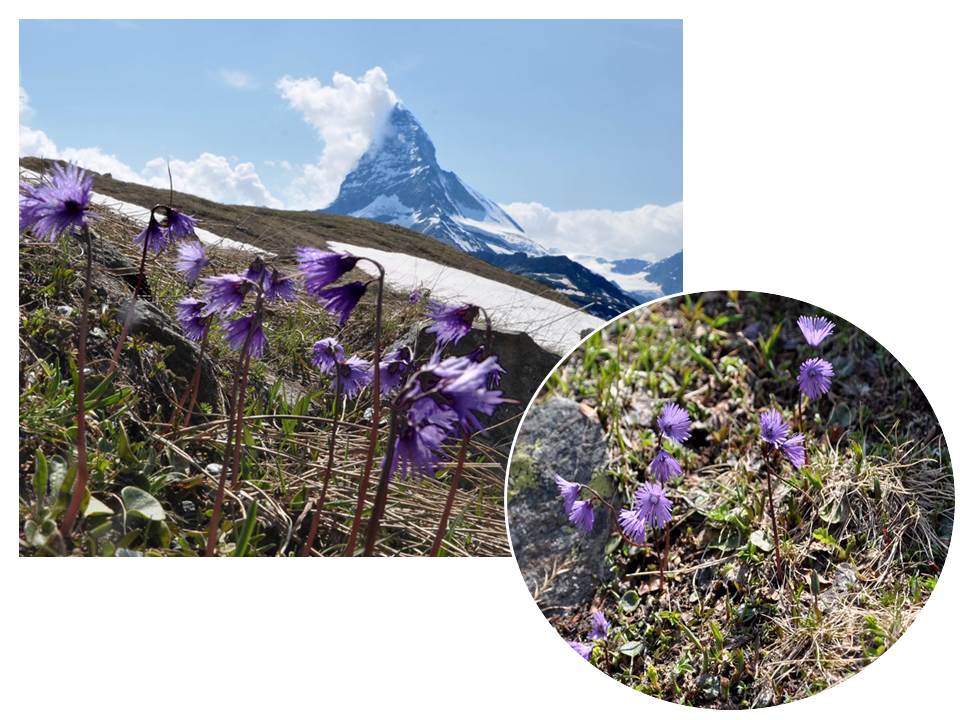 Silene acaulis can make a very large mat. Take a look at the Sempervivum arachnoideum at the bottom of the picture to get an impression of scale.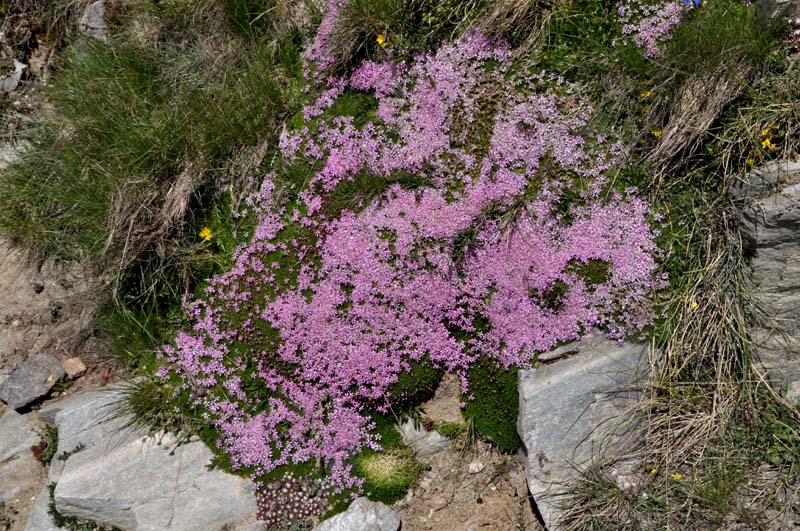 The small gentians still were proving difficult to identify, but this one is clearly showing basal rosettes of pale green leaves, and a slender, unwinged calyx, which point to G brachyphylla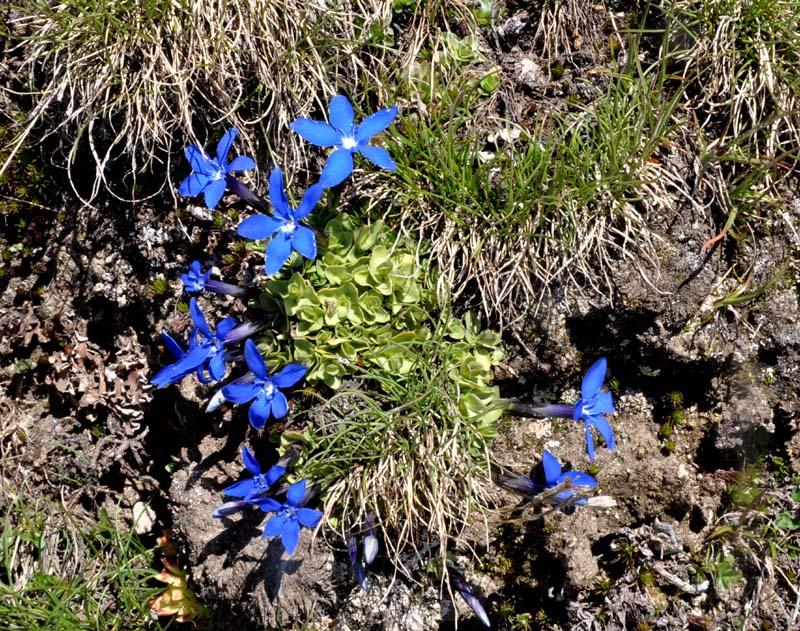 And to conclude this day's walk, Loiseleuria procumbens with the ever present Matterhorn behind.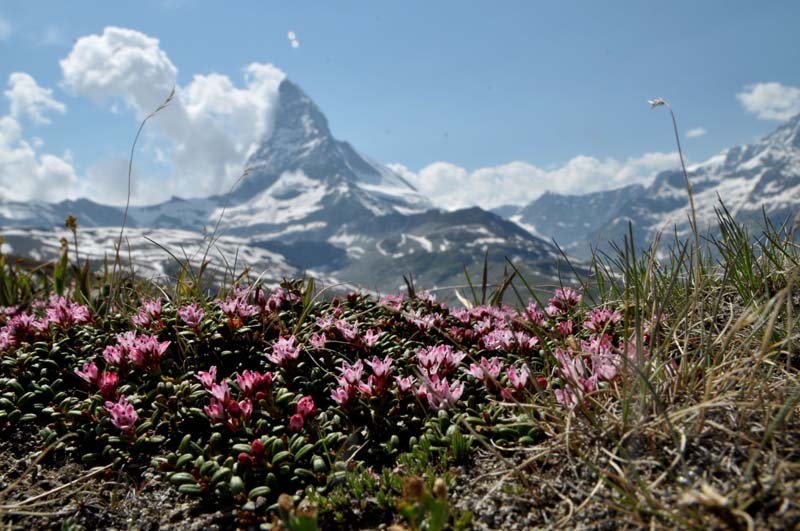 The next day, we moved resort to Wengen, so I'll start a new thread to keep things neat.