Five weeks have passed since my last diary entry, I've had a busy time at work, then a holiday in Switzerland and now it's August, busy with repotting, and preparing the draft seed list for the AGS seed reception team for the autumn.
I am currently busy repotting my collection of cyclamen and bulbs. I like to repot them every year, but time usually beats me, so every year something misses out. This year I started with the cyclamen as I knew that some didn?t get repotted last year. I am also keen to check whether they are all healthy, as I did suffer some losses last winter.
Here?s part of a section of a sand plunge bed containing Cyclamen coum and other spring flowering cyclamen. From this distance they all look very dry and dormant.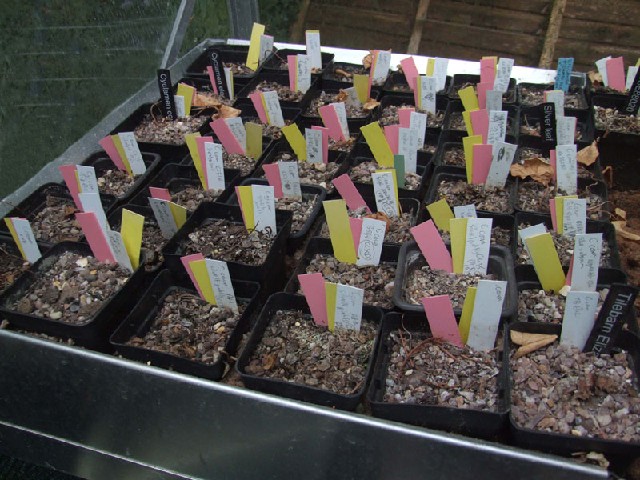 Close inspection reveals a different situation. The buds are already forming ...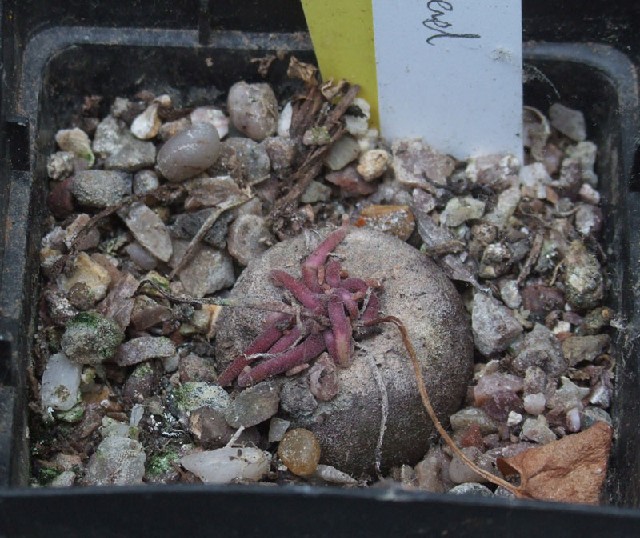 ... and the roots are already in growth.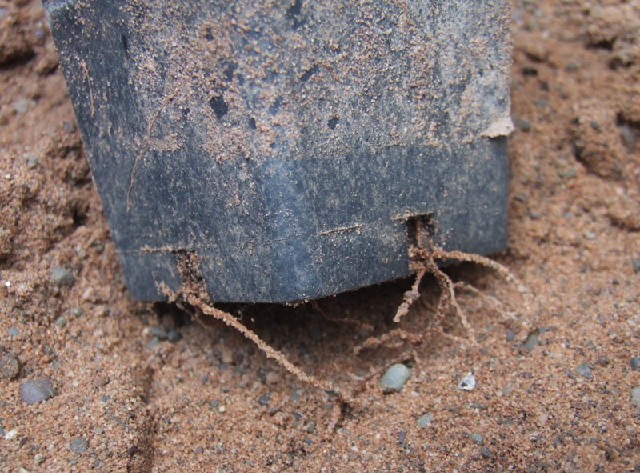 This is a tuber of C coum unpotted this week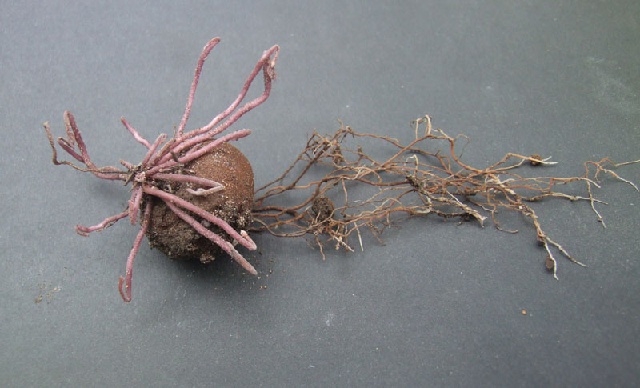 Every year I think that maybe I should try and repot these sooner, but I never get round to it, and actually they don't come to any harm. New growth is apparent below ground, where the new white roots are already seeking moisture.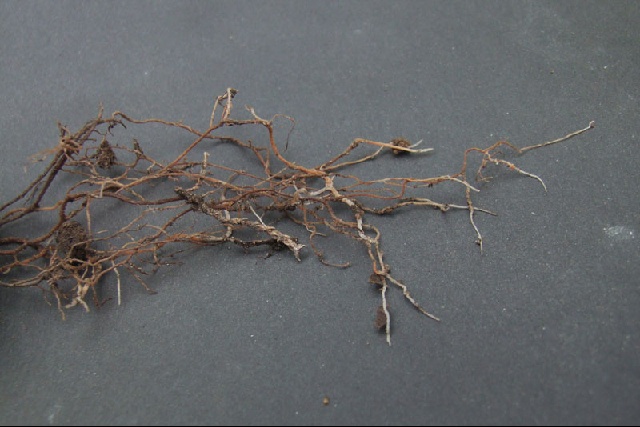 I never fail to be amazed at how early the new leaf shoots are formed, as they will sit like this for about six months before they open.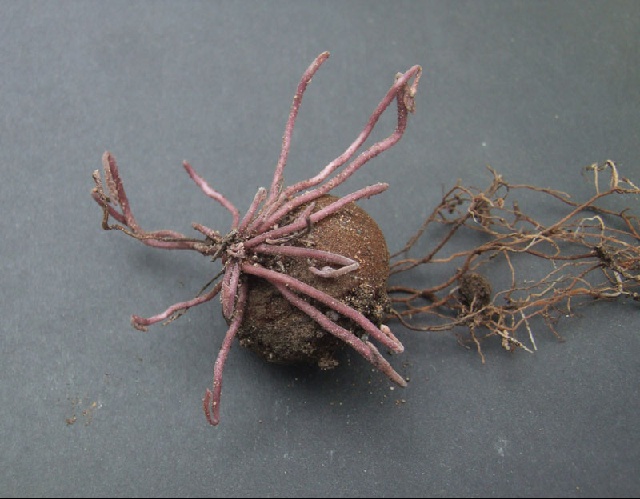 To repot the cyclamen I mix up a compost containing John Innes No. 3, perlite, grit and leaf mould. I add some extra John Innes base compost to make up for diluting the nutrient.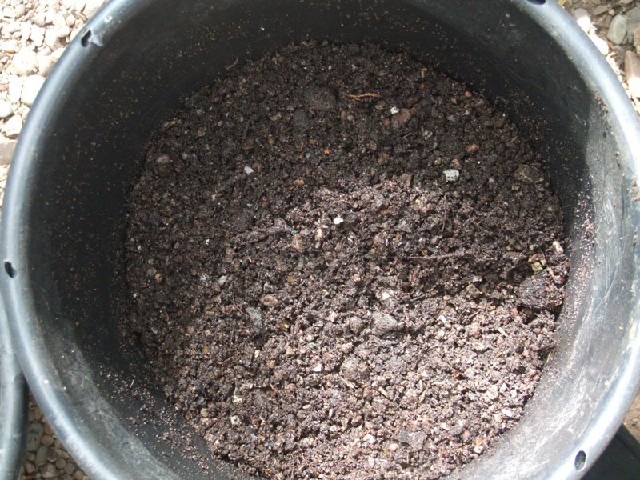 The pot is filled and the tuber is left just exposed at the top and then filled round with grit.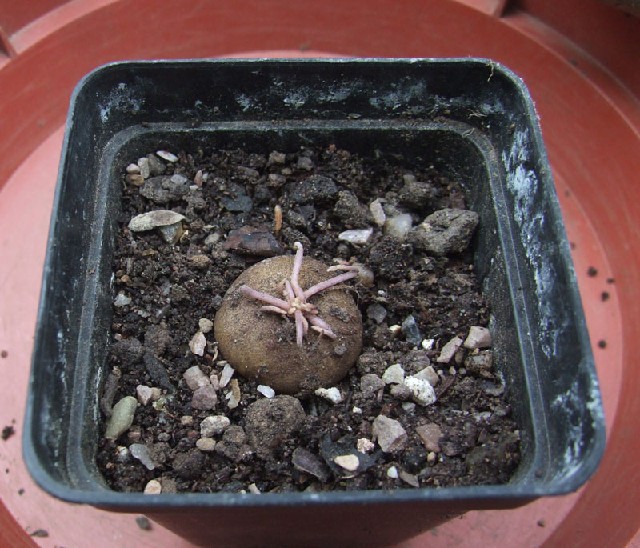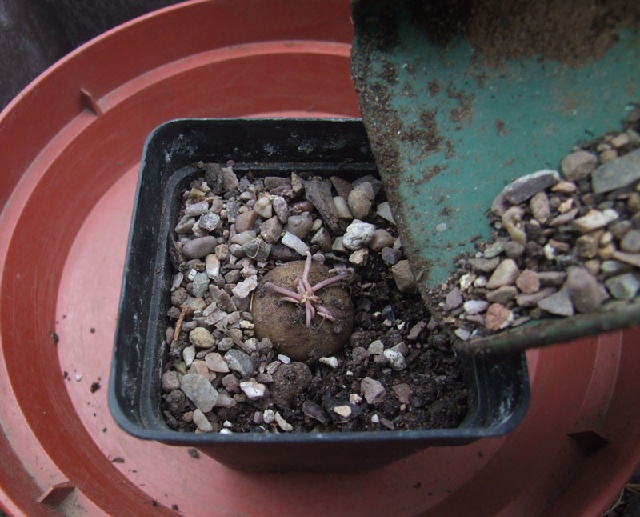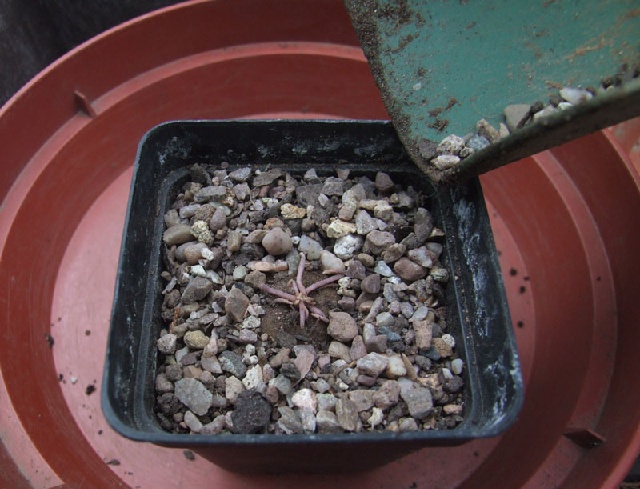 Sometimes the pot is a bit congested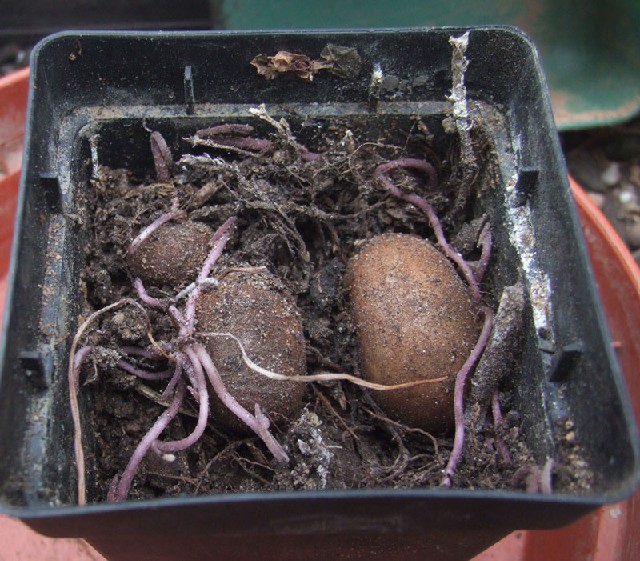 but it?s easy to separate the plants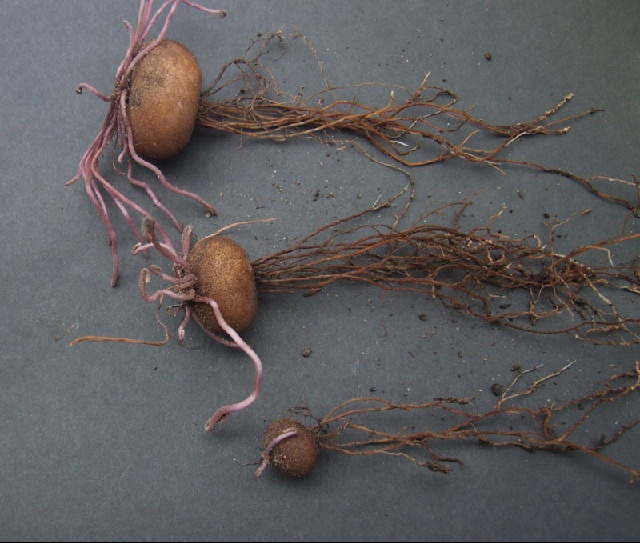 Repotting bulbs

OK, I'm using the word "bulbs" in a general way - tubers, corms, rhizomes, and all underground storage systems that have some sort of rest in the summer.
Part of my greenhouse looks like this at present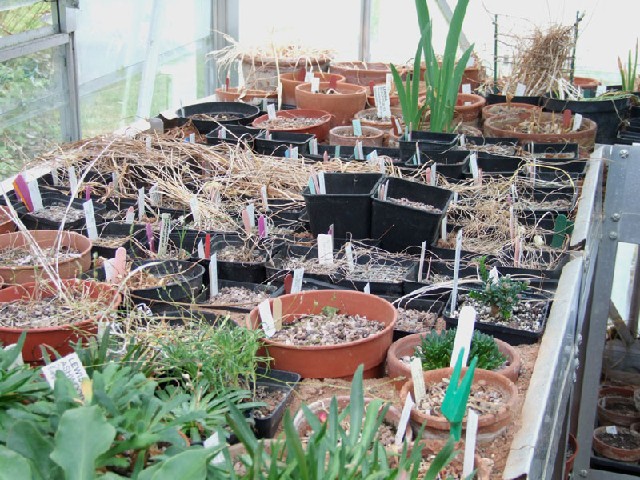 The lewisias in the foreground will be moved out to a frame for the autumn and winter, making room for the crocus and narcissus which are currently in the frame. I haven?t room for permanent sites to suit my plants for all seasons so some of them have to move on a six monthly cycle.
I start the repotting with autumn flowering crocus. Here?s a pot of Crocus cancellatus tipped out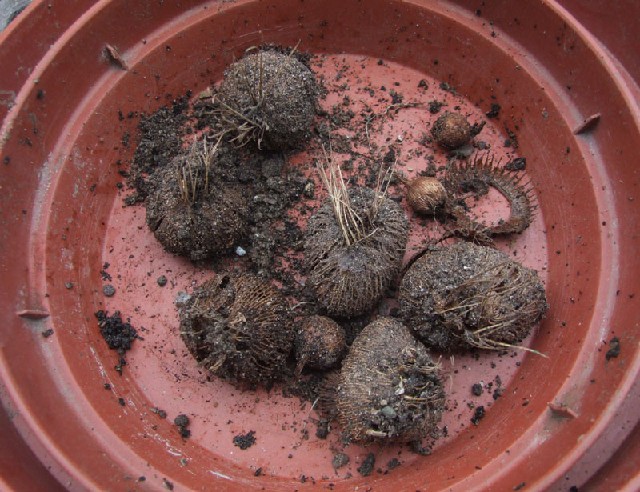 The corms have an interesting tunic made up of woven fibres in an elastic arrangement, allowing room for the corm to expand when it makes a new corm and hopefully a cormlet, as in this case.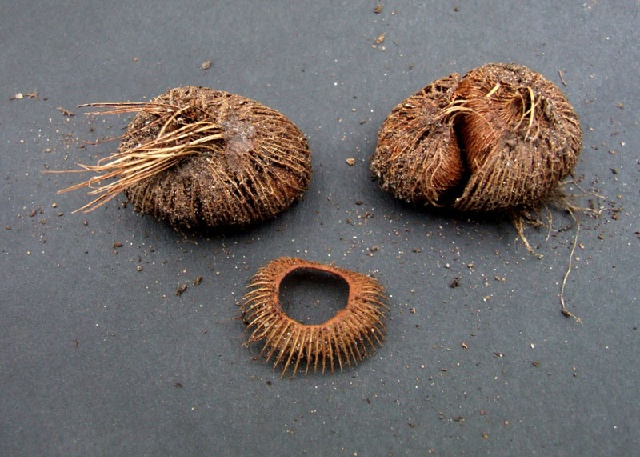 Nature?s natural engineering is revealed when these items are inspected. I have removed the tunics from the two corms to prevent any possibility of lingering damp and mould.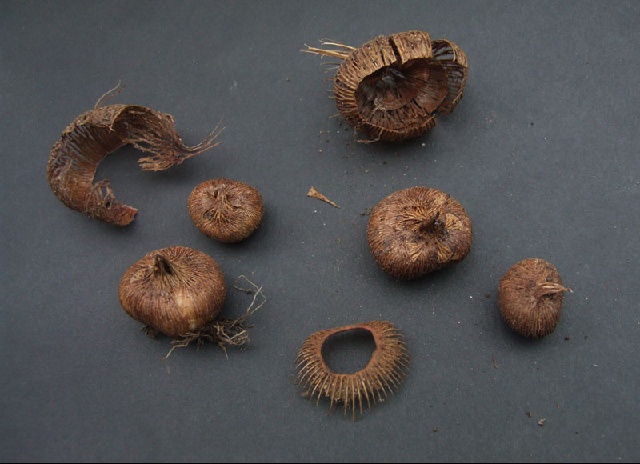 The piece that falls from the base is designed to release easily.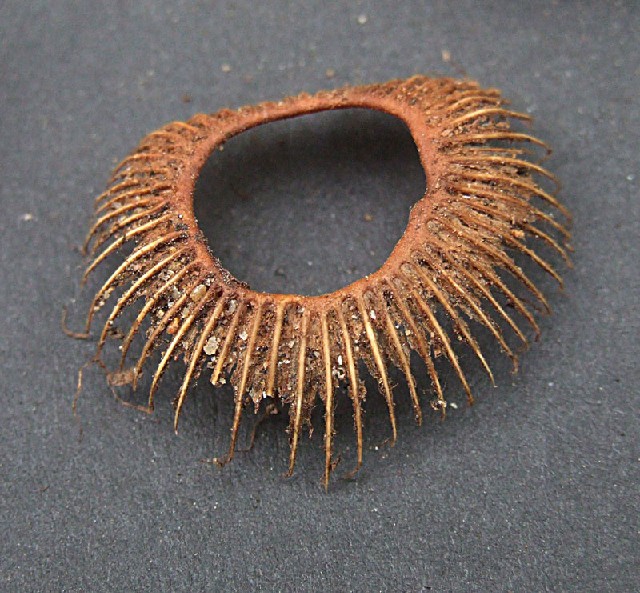 and the top section is a wonderful helix shape that again would release naturally and easily as the corm expands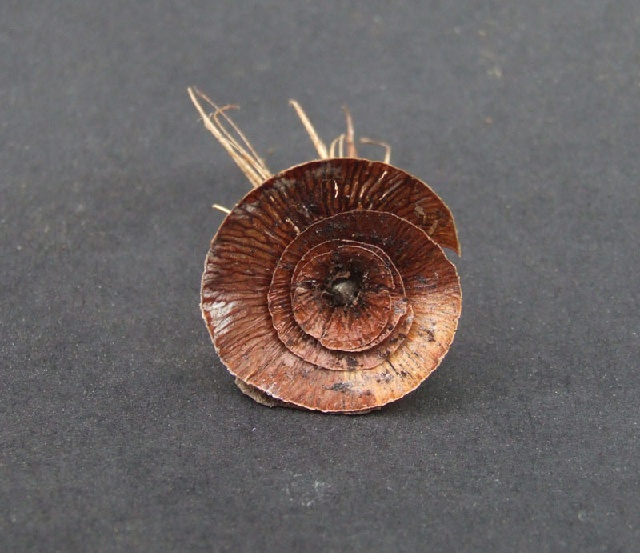 Iris in various stages

I have also repotted some young iris seedlings, partly in order to inspect what is happening below ground.
Six months after germinating:

Iris junonia from Jim Archibald seed, sown April 209, germinated February 2010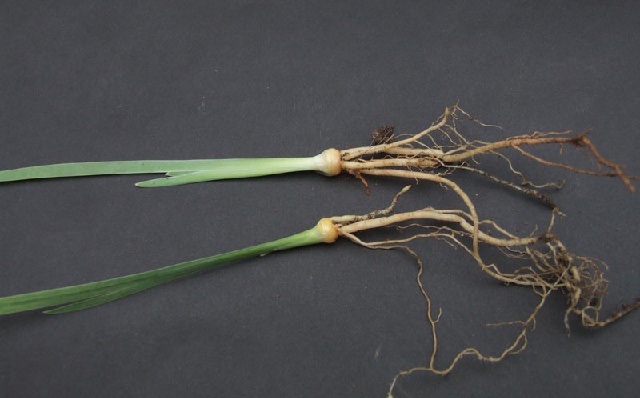 One year after germinating:
Iris timofejewii, seed from Jim Archibald, sown January 2006, but only germinating in April 2009. It has made a tuber underground.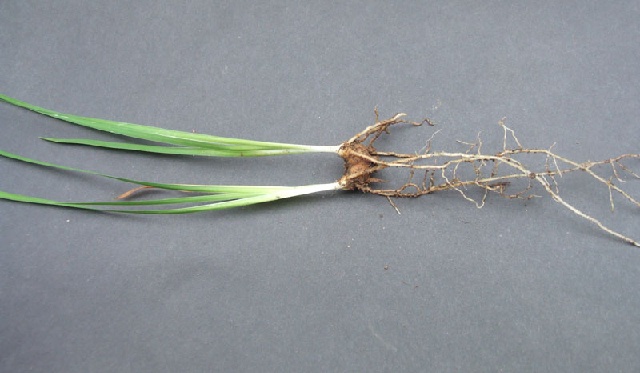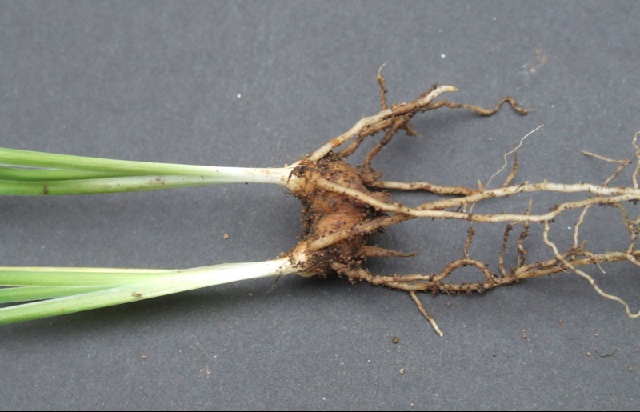 Two years after germinating:
Iris reichenbachii, seed from Vojtech Holubec, sown in January 2007 and germinated in May 2008, so this plant is now two years after germination. It has made rather more tuberous growth than the previous plant.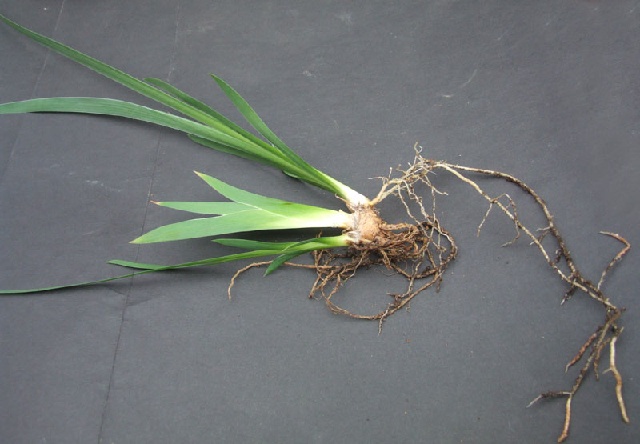 Five years after germinating:
Mature plant of Iris pumila showing the rhizome developing and a tangle of old roots (dark brown and shrivelled) and new roots (white and firm).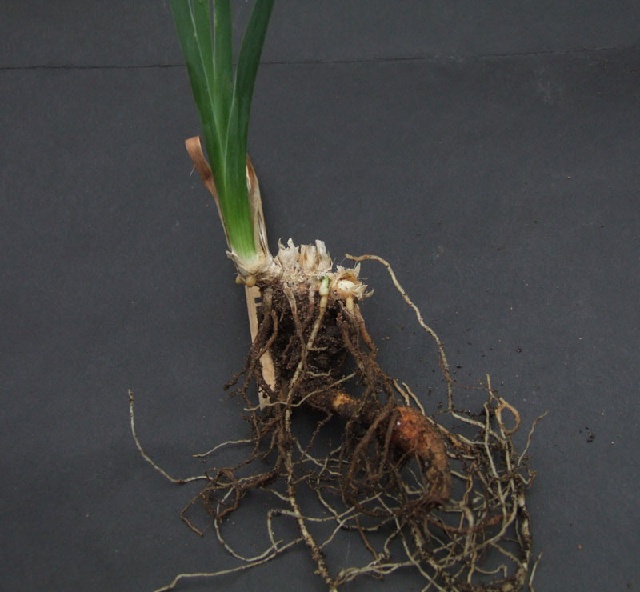 The new root growth can be seen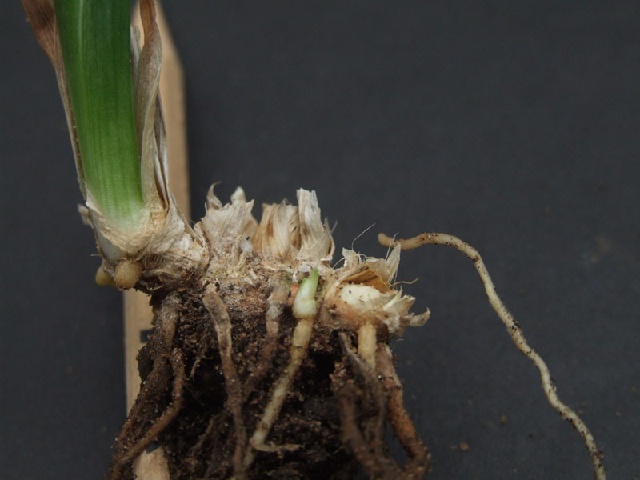 The plant is cleaned up, and old roots removed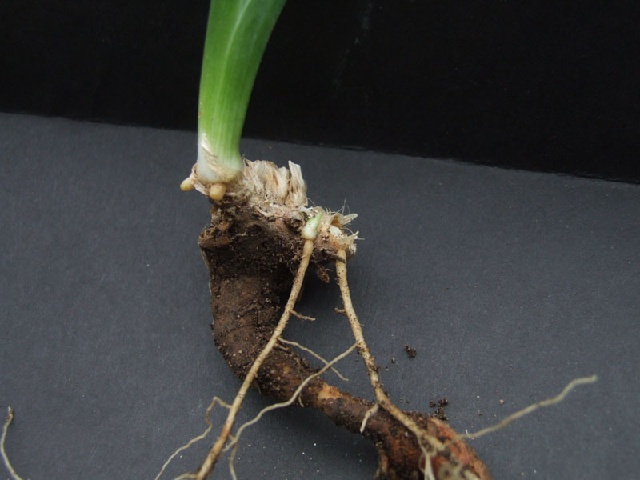 I find that irises are rather prone to virus, so after repotting, I spray the plant with Provado to prevent aphid attack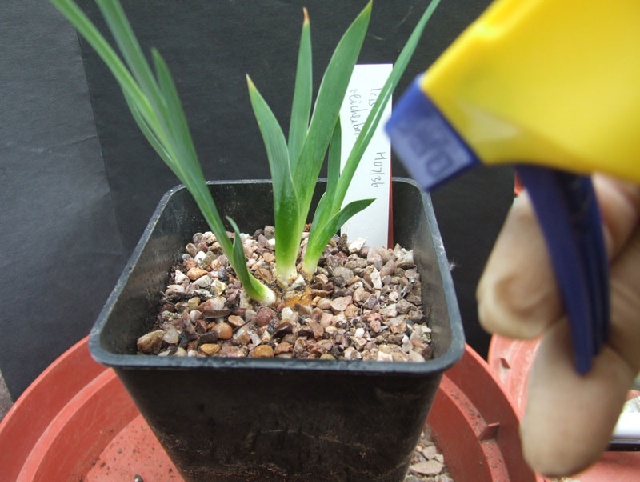 Still collecting seed

Each year I aim at collecting over 70 varieties of seed. This year is not quite on target, but I have reached about 60 sorts.
Seed ripening and drying
We don't just grow alpines
Allotment harvest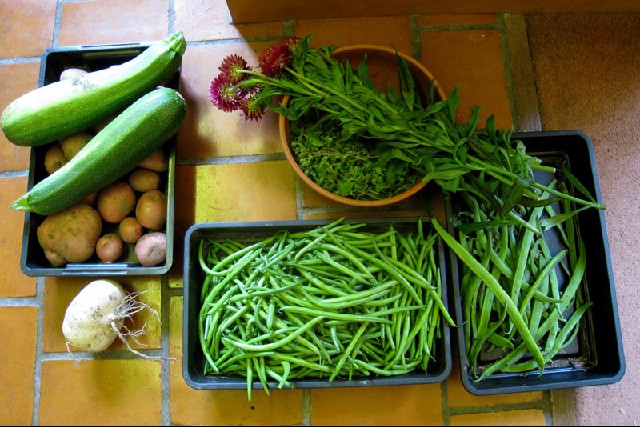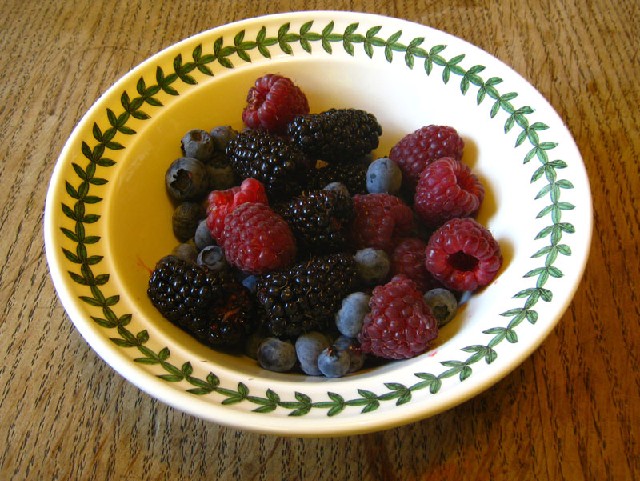 Please add any comments in the discussion thread
http://www.alpinegardensociety.net/discussion/midland/Midland+Diary+No+August+jobs/425/