The days are getting longer, but time is short due to various commitments, so I thought I would just take a walk round the garden with the camera and let the pictures speak for themselves.
Rhododendron 'Blue Tit'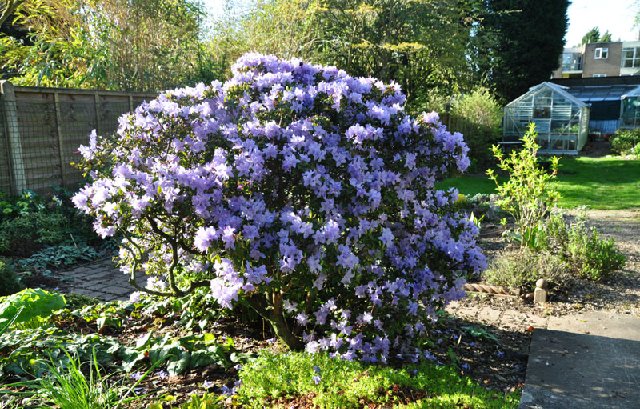 Woodland bed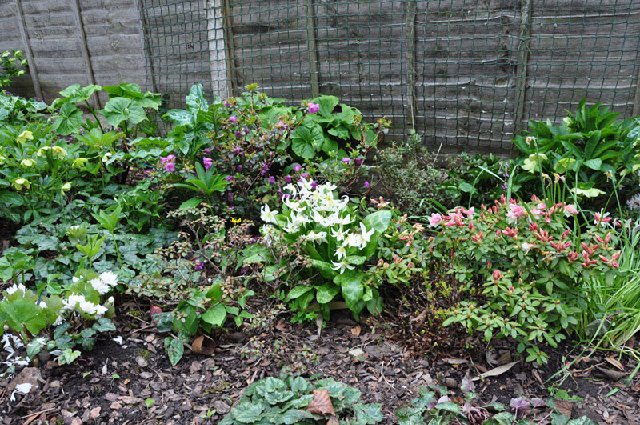 Erythronium californicum 'White Beauty'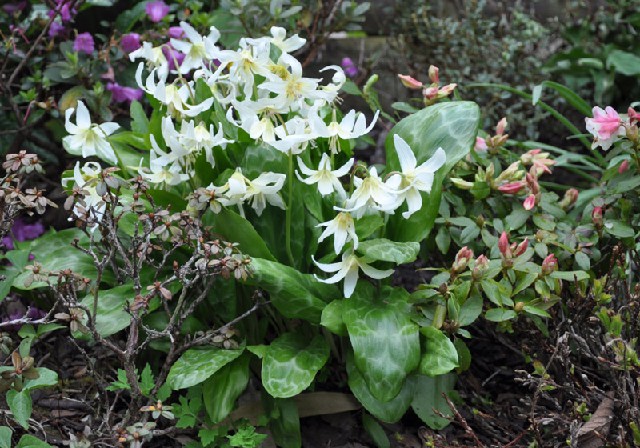 Erythronium revolutum 'Knightshayes'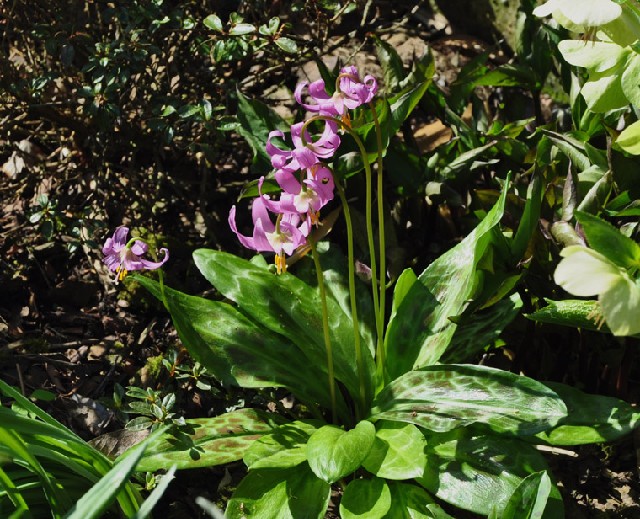 Erythronium californicum and revolutum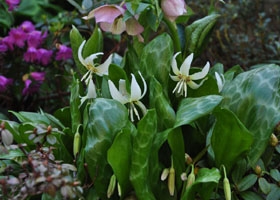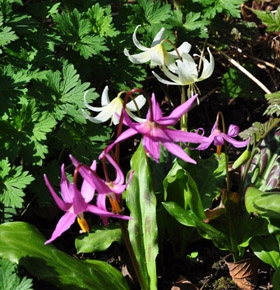 continuing down the woodland border
Rhododendron 'Scotian Bells'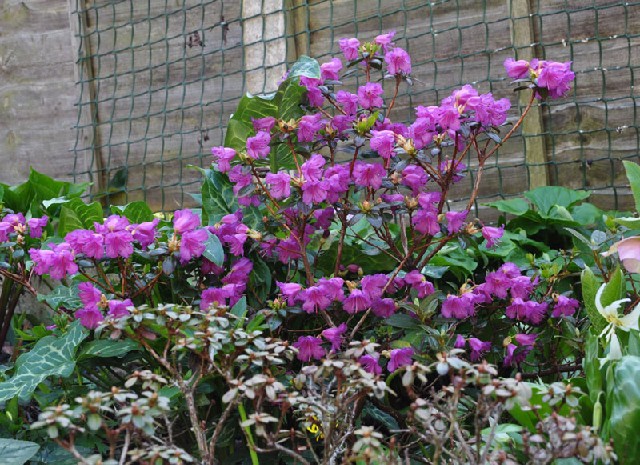 Rhododendron hippophaeoides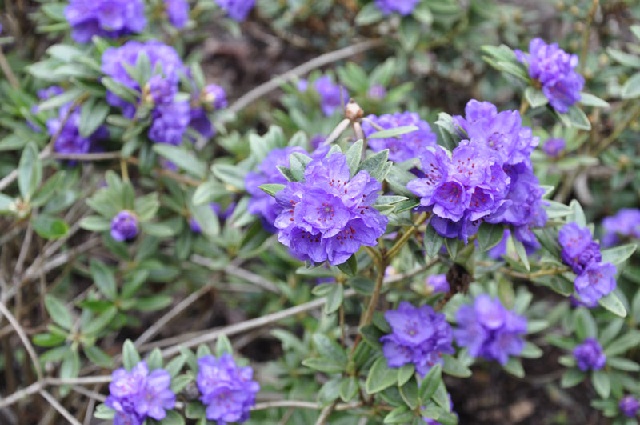 Primula denticulata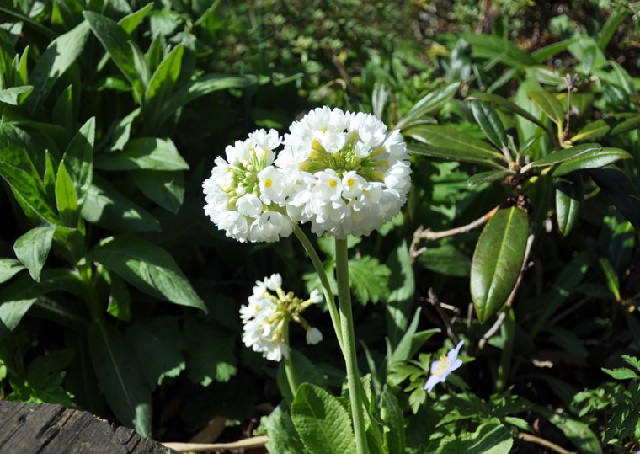 Uvularia grandiflora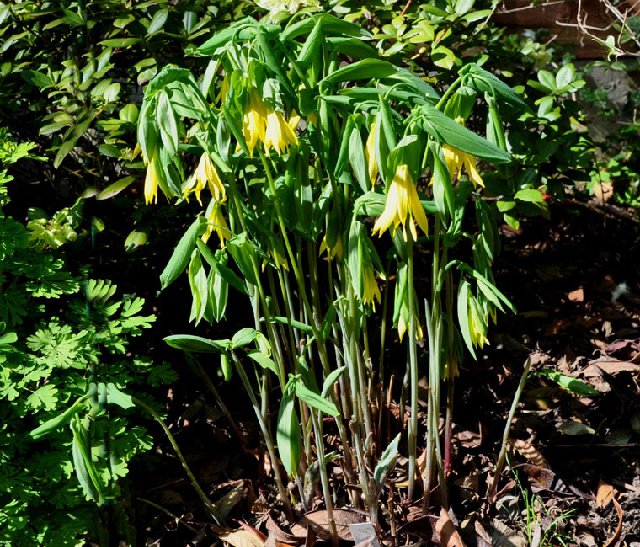 Anemone x lipsiensis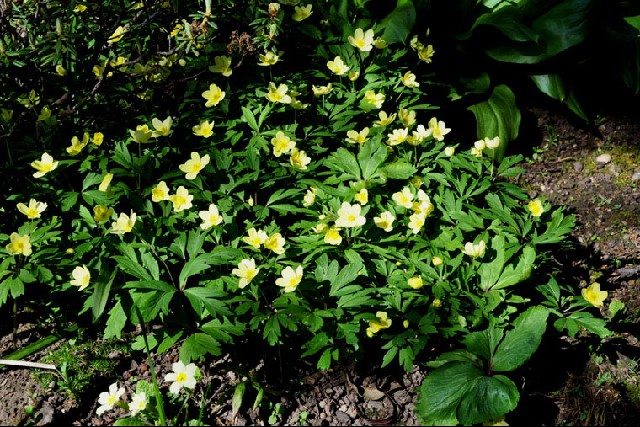 Hylomecon japonica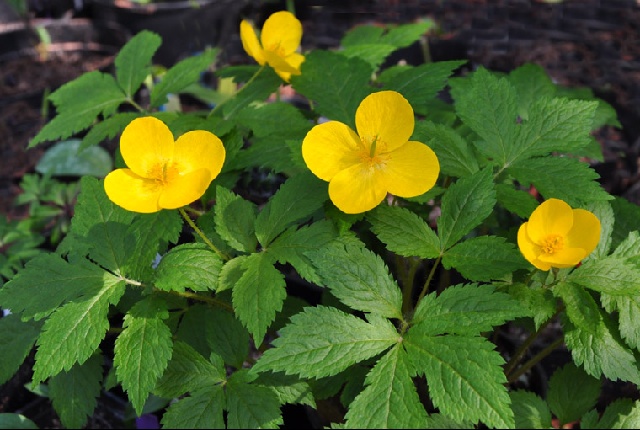 in the tufa garden, Saxifraga eudoxiana looking splendid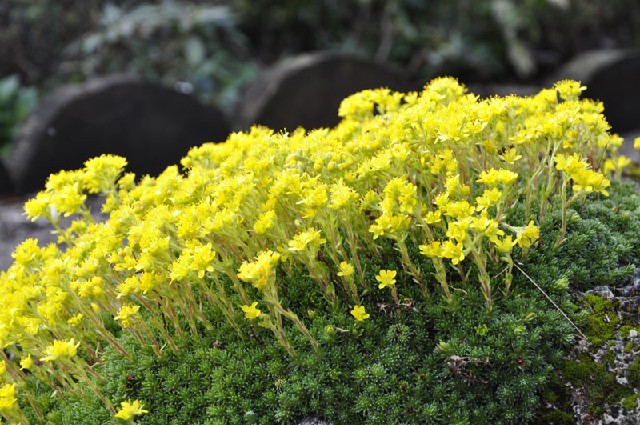 Tulipa 'Cantata' and Fritillaria meleagris Alba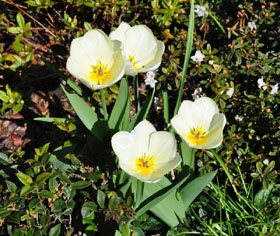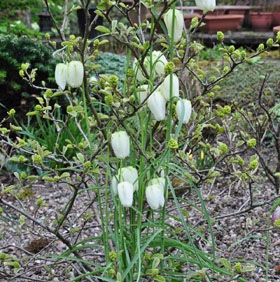 I have been growing Hermodactylis tuberosa for many years. It has spread into three patches of grassy leaves and rarely flowers. As is claimed to be not particulary hardy, and needing a hot summer to induce flowering, I had almost given up. But here it is, and for the record, the only times it has flowered with me have each been after a very hard winter. Many people would say "why bother" for a greeny black flower, but I rather like it.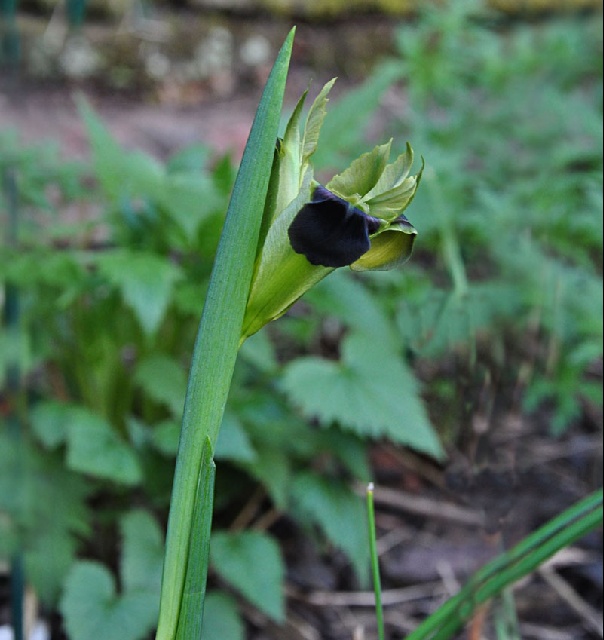 And to finish, a tale of Sanguinaria canadensis 'Multiplex'. Here's the story so far,
March 29 - First shoots April 3 - Shoots developing fast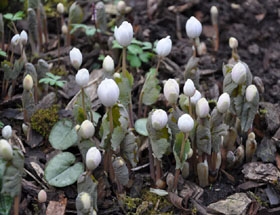 April 6 - Full glory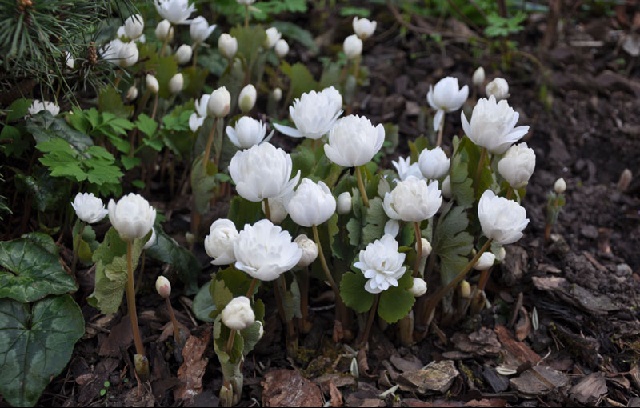 Apr 12 - Petals dropping fast and leaves developing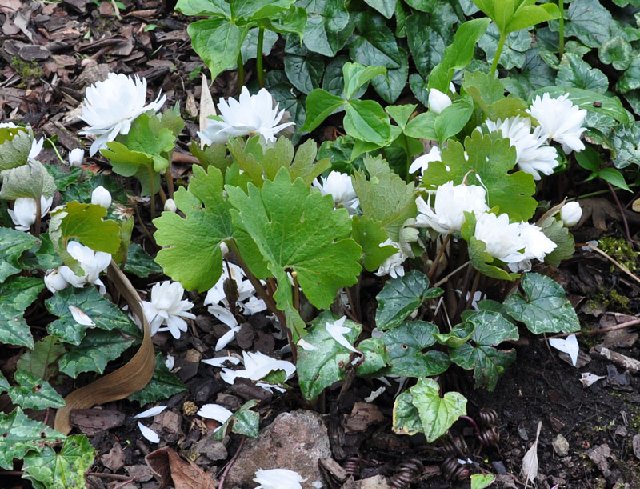 And even more fleeting with its very delicate charm is the single version of Sanguinaria.