Growing from seed

Growing from seed is surely one of the most satisfying aspects of gardening - although you do need some patience. Each stage brings its own pleasure: sowing the seed and seeing the neat pots, anticipating what is to come, watching for germination, then the stages of growth to watch out for and finally the flowering, will it flower in the first year, or two, three ... maybe ten years down the line?
Of course bulbous plants take longer from seed to flower, but if you sow some every year, then after a while you have got new flowers from seed every year to enjoy.
Following on from last week's report of germinating successes this year, here are a few growing on successes. Here is my frame of seedling pots of Fritillaria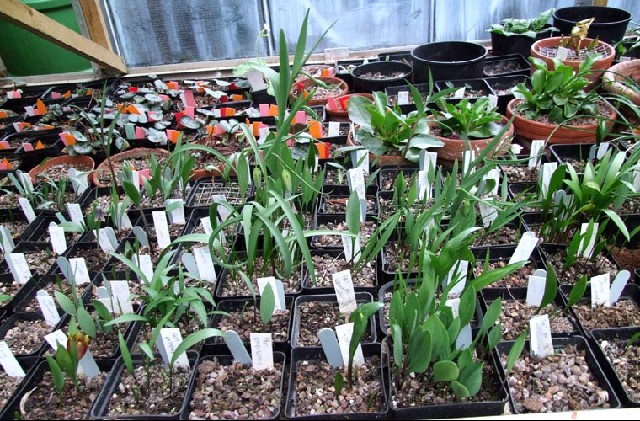 Fritillaria pinardii sown 2004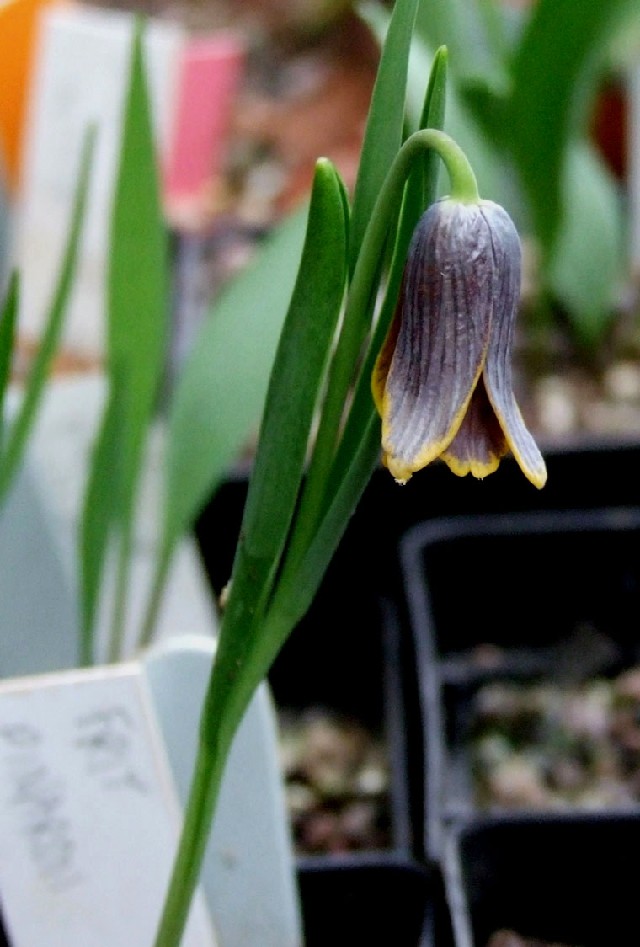 Fritillaria aff crassifolia JJA 493350 sown 2006 first flower this year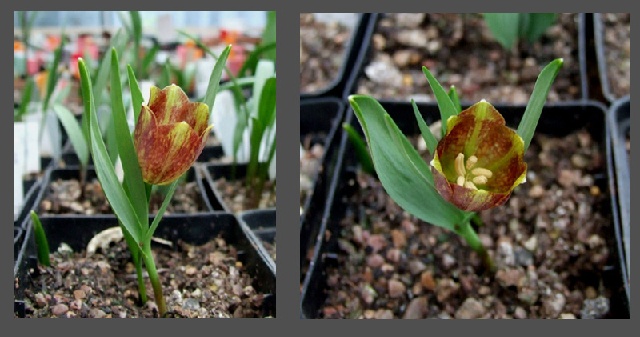 One of the quickest Narcissus I have ever flowered from seed was this pot of N triandrus, sown April 2007, germinated June 2007. It first flowered in 2009 with a single bulb throwing up three flowers, this year there are two flowering size bulbs with multiple flower heads. This is one of my favourite narcissus, with its pale creamy nodding heads.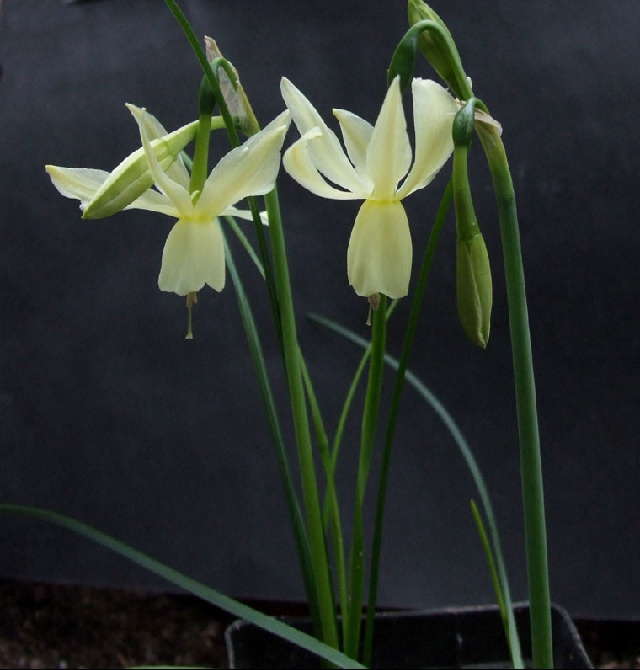 Another favourite is N cantabricus - this is a late flowering individual, most of mine finished some time ago.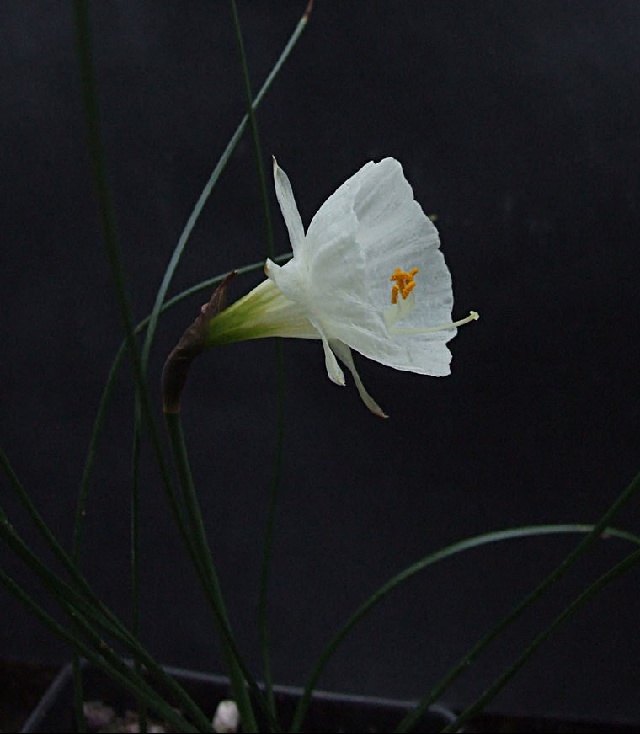 I am also very keen on the the hybrid between these two species, Narcissus x susannae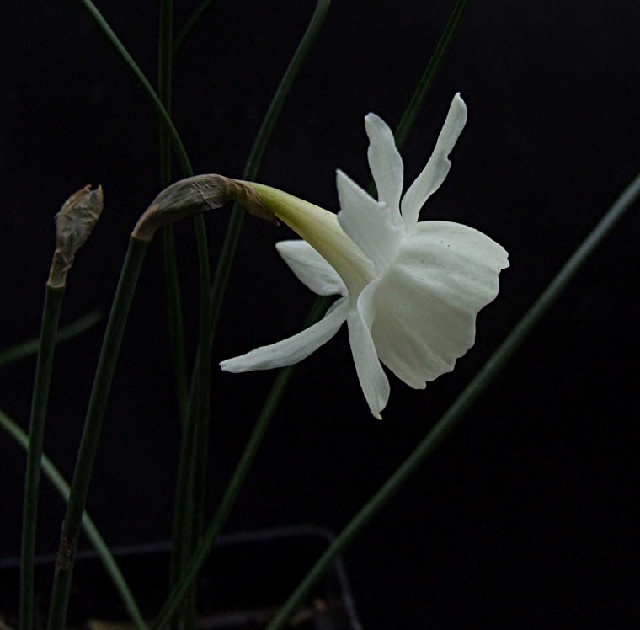 This particular individual was raised by Ian Young. I have always wanted to cross these two parents myself, but never before had them in flower together, as N cantabricus is usually much earlier flowering. However, the pictures of the two parents were taken on the same day, and subsequently I have attempted pollination, sadly there didn't seem to be much pollen, but I will keep my fingers crossed. I have left the two plants side by side in the hope that any bees around will get the hint.
In the Garden - Crevice garden extension

An on-going project is building two crevice beds - these are made of sandstone blocks. The purists may have preferred using the same material to infill, but I found that the sandstone disintegrates if split too thinly, so I have used grit instead, this also helps to keep moss and liverwort at bay.
I've been extending this crevice garden this week - here's a few views of the crevice garden and plants: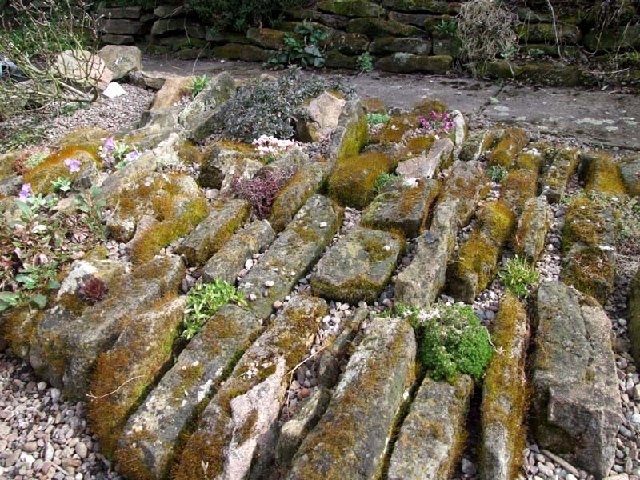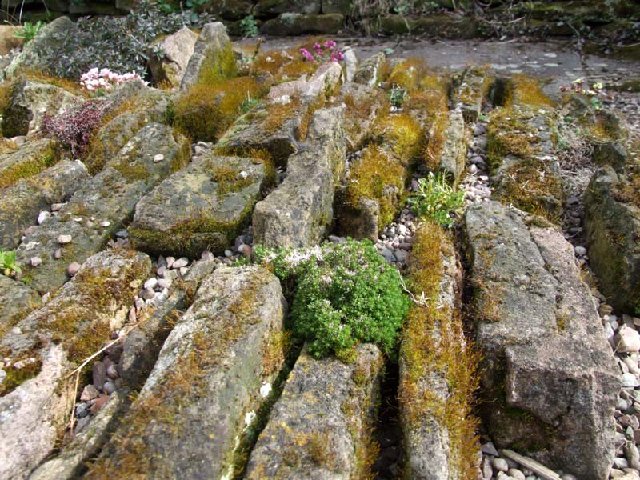 Saxifraga in particular look good in combination with the rocks. This is Saxifraga 'Vltava'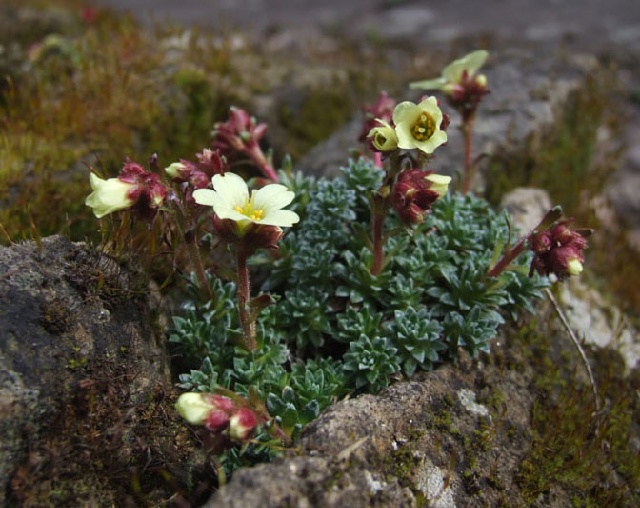 Saxifraga 'John Byam-Grounds' - an unlikely hybrid made by Karel Lang between S stribrnyi and S dinnikii with the croziers of S stribrnyi and the large flowers of S dinnikii - it seems to be happy in the crevice garden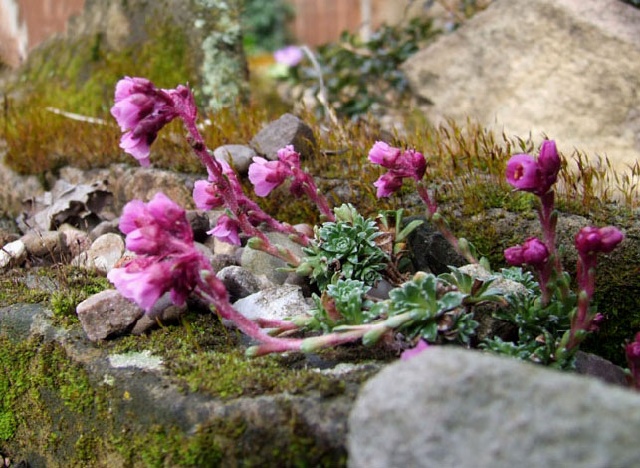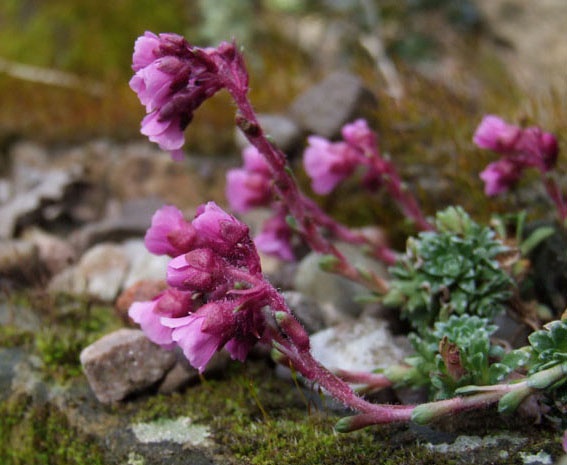 Primula marginata 'Drake's Variety'
Androsace sempervivioides 'Susan Joan'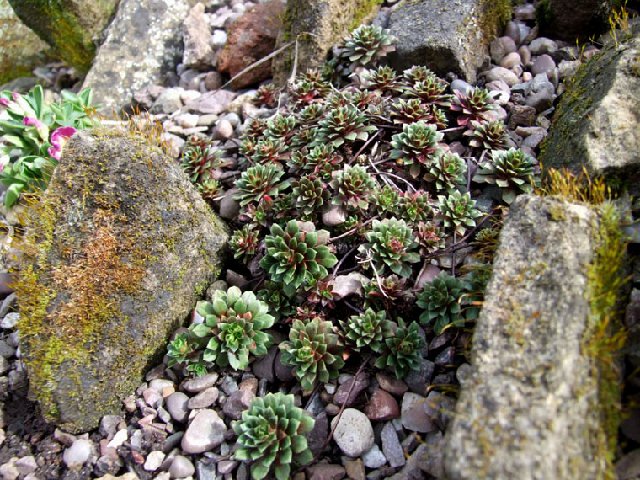 And how do I keep track of the planting? - labels are a nuisance in this sort of bed and the birds pull them out, so I keep a plan with a key. This is printed then I can take the paper copy out to the garden and easily amend it when I put in new plants, or when some die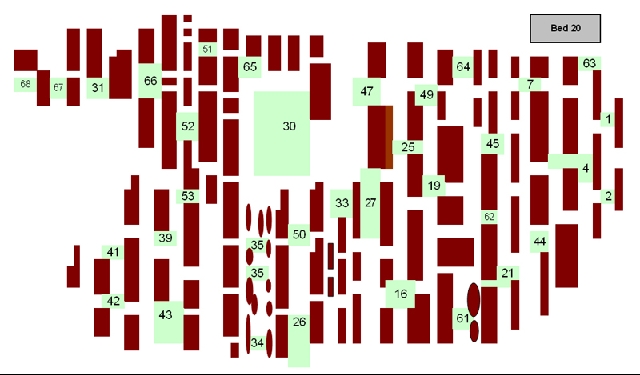 Please add any comments about this Diary Entry in the Discussion Thread: